Evidence:
https://www.instagram.com/itsallurasworld/
https://www.tiktok.com/@itsallurasworld/
https://www.youtube.com/@itsallurasworld/
I keep on stating the same over and over again, when it comes to black women and interracial dating, non black men aren't checking for them in any significant numbers for large swaths of said women to jump ship, black women just aren't desired by men of other races like that, however this inconvenient truth always seems to be either ignored or deliberately overlooked by the black witch's coven.
Additionally, as I've also stated many times in the past, black women clearly don't want to understand and accept the relationship dynamic between themselves and their white lord and saviour Admiral Frost.
The modern day black female is the white male's sex toy in addition to being his attack dog purposely utilised to keep blue pilled, black male simps in line as well as her task to continue the ongoing destruction of black society as per her contractual obligation towards the State.
White and other non black men aren't looking for knock-off Beckies, why deal with a black female who's trying her utmost to look like a white woman when you can simply home in on the genuine article?
There is also some other nonsense that this weave, fake eyelash wearing black siren prattled off, check out this video below:
The problem with black women like her is because so many blue pilled simps are flooding into her inbox on the daily, she now mistakenly believes that this extra attention somehow equates to an increase in her dating market value, however nothing could be further from the truth.
The men women are trying to appeal to determine women's value in the dating market, NOT the women themselves. Just like the value of a house or a car is determined by outsiders, a woman's value is measured by the same outsider metrics.
I really have to laugh at these females who walk around talking about "I know my worth, I know my value" as if those parameters are in the power of their own hands to decide, lol. Allura is simply an average black female with below average physical attractiveness.
The main reason why men are moving to humble women who are making more demands is simply because those women themselves don't even possess anything of quality or any kind of viable leverage to be sitting at the table attempting to bargain and negotiate to begin with.
The values black women typically brag about simply aren't what quality black men are looking for in women(education, qualifications, employment status, salary, achievements, social status, travel experiences, material possessions etc), it's almost as if black women are trying to tell black men exactly what they should consider as worth and value, that's not how things run over here.
Black women claim that they're no longer accepting the bare minimum from black men, that is until Slim Sauce and Field Mouse roll up on the scene, then all of a sudden the black siren's "standards" immediately get thrown clean out of the window.
As a black female who refuses to represent her natural visage, based upon this alone you are in NO position to demand anything, only the blue pilled simps will grovel at your feet as well as take your "demands" to heart.
Quality black men however have already given you a wide berth, once again the guys that count ignore delusional harriets such as Allura and home in on the women who actually possess the qualities that matter.
Gentlemen, you don't have to put up with these delusional women of the West making outlandish and ridiculous demands while possessing nothing of real quality themselves, get your passports and never look back. #SYSBM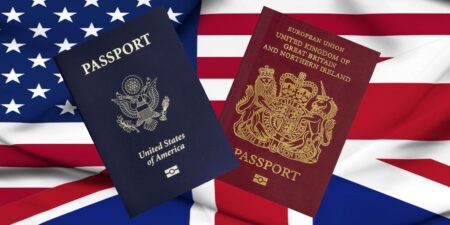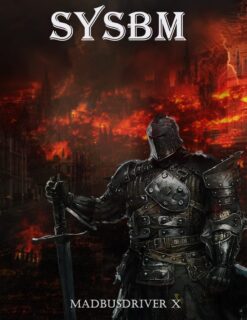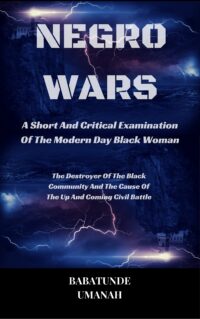 The Deprogramming And Decontamination Process Continues
Men Determine The Value Of Women In The Dating Market, NOT Women Themselves
Most High Bless