Evidence:
https://www.tiktok.com/@acemetaphor/
Yes, this clown is back once again. No matter how many times black men of good character stand in the gap and attempt to warn black women about pandering, enchanting, pied piping wizards such as Ace Metaphor, without fail they'll reject sound advice and voluntarily choose to get suckered in by the spellbinding rhetoric because of it being pleasant to the ears.
The main reason why pimping panderers such as Derrick Jaxn as well as Ace Metaphor and other still receive heavy support from black women is because black women as a collective are a bunch of leftist knuckleheads who desperately require information that is going to enable them to uphold their victimhood status.
Black women especially and other Western women in general are some of the most dumbest individuals on the planet, they don't care if they're being bamboozled and hoodwinked, only the feeling of being told sweet nothings matters to them.
I utterly despise STUPID women, women who despite being shown that danger is up ahead, will still choose to walk the fool's path into calamity after calamity but then at the same time still want to play the victimhood card.
I despise women who refuse to use logic, reason, common sense, I hate women who refuse to think and reason for themselves, I cannot stand women who refuse to listen to sound advice.
The thing that kills me is every time Ace Metaphor opens his mealy mouth to spew his misandrist garbage, you can blatantly observe the disingenuousness on his face, he himself knows that what he's saying is all rubbish.
He's not serious, however in his eyes black women have to be merchandised at all costs to keep his pockets fat and outside of Derrick Jaxn as well as the on the corner pastors and bishops, pandering wizard Ace Metaphor is one of the biggest black female merchants out here.
As I've already stated in my book Negro Wars, in addition to enjoying being physically bashed in the head, black women absolutely love being fleeced and merchandised as long as said merchants tell them what they want to hear.
In the video notice how Ace Metaphor conveniently skips around the blatant irresponsibility of the woman in getting herself pregnant by a no good male to begin with.
Of course the cauldron stirring warlock Metaphor doesn't want to go there because he knows full well that women control access to sex, therefore ultimately she has to be the one held responsible and accountable for her current situation.
Additionally, no RESPONSIBLE mother would even be thinking about "getting her nails done" when she has a child/children to look after.
Furthermore, most women in the West are complete mullet heads when it comes to money and finances, hence why they carry the most debt with US black women leading the charge in that department.
All the things Ace listed are what a mother is supposed to do as standard, single mothers don't get any special recognition nor credit for carrying out tasks that are the NORMAL DUTIES of any parent.
Gentlemen, I realise that since these women refuse to heed countless warnings and sound advice, your duties are to stand aside and watch them walk into the fire and additionally staunchly reject and send them packing with the utmost pleasure when they finally realise the error of their ways and come sniffing in your direction seeking cleanup man/janitorial services. #SYSBM™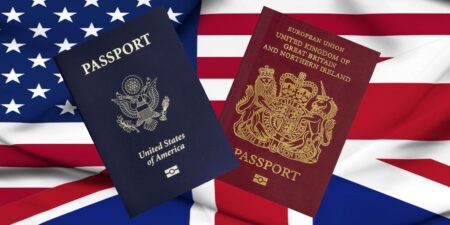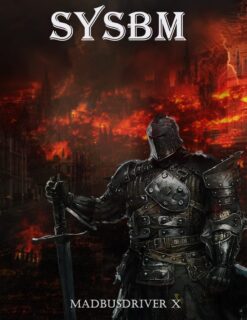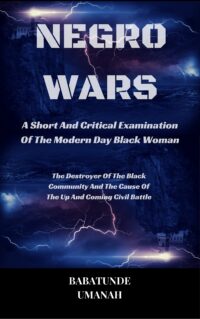 The Deprogramming And Decontamination Process Continues
Gullible Women And Their Fleecing Merchants Deserve Each Other
Most High Bless