Evidence:
https://www.tiktok.com/@odqpill/video/7182229323678715182/
At this point I sound like a broken record when I repeatedly tell you that black women as a collective HATE black men and where leverage is granted to them are trying anything and everything within their power to make black men's lives as painful and as miserable as possible.
As stated by MBD, the SYSBM™ commander and chief himself, SYSBM™ was born out of black female dysfunction. MadBusDriver looked at the conduct of the modern day black woman in terms of her serious lack of morality and ethics in addition to her poor choices in mate selection(amongst many other things) and decided that he'd stand a much better chance in life dealing with women who have been raised in more conservative, traditional, family stable households.
Thus SYSBM™ was born and continues to grow day by day as more black men come to the realisation that their female counterparts are NOT working in their best interests.
I stated this over the years and also in my book Negro Wars, as black women as a collective continue to sink deeper and deeper into the mire of degradation, reprobation, degeneracy and filth, at least those black men who are not so heavily under the black witch's spellbinding trance will be forced to read and accept the handwriting on the wall.
When SYSBM™ was launched back in 2012 black women laughed and chuckled at it believing that the lifestyle and philosophy would eventually fizzle out, however in their folly they failed to understand the key formula that continues to fuel SYSBM™ helping it to go from strength to strength, THEMSELVES.
Black women are the reason why SYSBM™ as well as the Passport Bros continue to exponentially reach new heights. Black women honestly believed that black men would continue to tolerate their garbage for eternity, they thought that the psychological mind bashing they've subjected black men to from a young age would be sufficient enough to hold them in place as their perpetual slaves.
The modern day black female as far as I and many other like minded black men are concerned is beyond saving and redemption, her arrogance, ultra stubborn nature, incorrigibility and uncooperativeness cannot be understood when looked upon from a normal point of view.
As I've mentioned before, I believe most black women are possessed by evil spirits, this as far as I'm concerned is the only viable explanation behind large swaths of them conducting themselves in some of the most wicked, evil, vile, disrespectful and nonsensical manners known to mankind.
Imagine that, black women saying that black men hate them just because a small number of black men have chosen to chastise, righteously judge, hold to account and correct them on their errors as well as NOT cosign their degenerate garbage, smh, you cannot make this stuff up.
The blue pilled, black male simp is the number one lover, worshipper and supporter of the modern day black female and for these specific times was the black male simp created.
White men love white women, however white men also pull into line, chastise, correct, judge and hold their female counterparts to account and NOT ONCE will you ever hear white women say "white men hate us and are not husband material" because of it. White women as a group will accept correction from their men, the same however CANNOT be said for black women.
Brothers, don't ever allow yourselves to be gaslighted by this "black men hate black women" trumpet as the hate they speak of is more than justified. Choosing to work hand in glove with the State with the sole aim to destroy your male counterparts as well as your own people but hate shouldn't be directed towards you for such a monumental transgression, really?
Lastly, Q Pill is right, it is these single black mothers who have been the root of the majority of woes currently plaguing black society, pestilent single mothers that Frying Pan African simps such as Dr Umar "Gerbilface" Johnson say that we should save as well as raise up and mentor their bastard children.
No thank you, I'm good, I'll pass, let the men who sired those children come to the rescue of the single mothers they created, don't ever try to put that burden on the productive black men who protected their seed, principled themselves, worked hard and additionally accepted being rejected by these same deceitful black females who now are only sniffing around and seeking out finances and provisions from the men that count. #SYSBM™
#NOCLEANUPMENOVERHERE
#TRADITIONALWOMENONLY
#CHILDFREEWOMENONLY
#PASSPORTREADY
#DAGGLEFREEZONE
#SAYNOTOSINGLEMOTHERS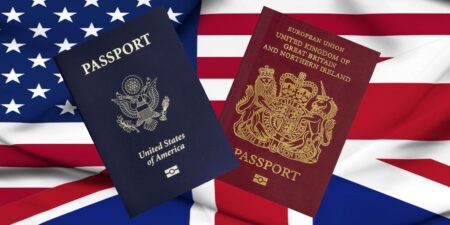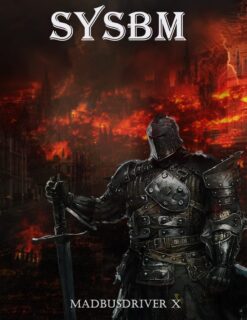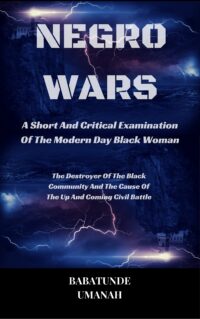 The Deprogramming And Decontamination Process Continues
The Majority Of Black Women Are Against Black Men
Most High Bless