Evidence:
https://www.youtube.com/@DailyRapUpCrew/
https://www.tiktok.com/@dailyrapupcrew/
I still don't understand why anybody with 2 braincells to rub together is still platforming yet alone listening to this non school manifesting, disingenuous buzzard.
This guy has stated on numerous occasions that he's going to open up a boys academy, yet to date he still hasn't produced anything tangible, on top of this nobody has the testicular fortitude to question him on this major inconsistency and shortcoming.
You have to understand that premium grade simp Dr Umar "Gerbilface" Johnson is no different than your regular on the corner institutional church beast pastor, he'll continue to give black women a squeeze in order to ensure that they'll keep emptying their money into his coffers.
The guy isn't stupid, Johnson knows full well that most successful black men were ousted from the so called black community by the black witch herself alongside 12 Gauge Mike, Slim Sauce, Field Mouse and Cheezy Grillz.
Johnson is also fully aware of the black female's long standing contract with the State to keep both black men and black society flat on their faces indefinitely in order to continue receiving their government treats, benefits and assistance.
Yet super simp Johnson still continues to throw on a freshly starched cape for these black females even though it's overtly obvious that they're the ones who've destroyed and who continue to destroy the black community.
Black women took on the masculine role because they fancied the opportunity to get one up on black men, they couldn't wait to move themselves under the State's wing when they were first approached and offered trinkets to betray their male counterparts.
Additionally, it's a profound egregious insult to expect black men who've been mocked, ridiculed, shamed, laughed at and disparaged to return to "da communitah" and chip in to rebuilding something they had no involvement in the destruction of.
Let black women get the guys they love opening their legs to mentoring and looking out for THEIR OWN CHILDREN, why should decent, hard working black men with no children be responsible for Keisha's offspring?
Brothers, you should NEVER forfeit your individual status, especially not for a community that has been turned into a heaping pile of ashes and rubble. There is NO PROFIT for black men of worth and value to attempt to fix a community that at this point is well beyond repair, such actions would be correctly labelled as a fool's errand.
These black sirens are out here talking about being strong, independent and not needing men, therefore as a true SYSBM™ practitioner, I respect the black woman's declaration to ride it solo, who am I to fight against her?
Don't let this knucklehead Umar Johnson deceive you, as I've explained in my book Negro Wars, black women VOLUNTARILY chose to stab black men in the back in exchange for State treats, benefits and welfare, that is the primary reason why they're currently in the toilet.
This was the black female's own doing, black men had nothing to do with anything "systematic" that gave rise to black women choosing to become city girls, whores, sluts, gangster, thug, criminal break offs and single mothers, the dude is rattling off complete and utter garbage.
Gentlemen, NEVER allow these pro blackity black, Pan African, black female worshipping, blue pilled simps and scoundrels to implicate you in events that you had absolutely no involvement in.
As I've stated before, too many black women pick dickheads to have children with but somehow still expect miracles and positive outcomes from forming unsavoury confederacies.
Continue getting those passports gents as well as seeking out NORMAL women, let ultra simp Dr Umar Johnson and his ilk volunteer for mentoring services to Taquanda's bastard seed. You are under NO obligation to look out for any children other than those that actually come from your loins.
You cannot expect any improvements from black women if you're going to continue stepping in and protecting them from the rod of correction and chastisement, the blue pilled, pro black simp time and time again refuses to understand this.
Finally, these pro black love, save the black community pundits have never answered the following question, how are they going to begin persuading black women to start dealing with a group of black men they're NOT attracted to?
Like I said before, if black women choose to sleep with trash black men then it's trash black men's responsibility to look out for any children that may come about as a result, DO NOT come over to quality individuals looking for clean up men/janitors, we are NOT the black female's fallback/backup/retirement plan. #SYSBM™
#SYSBMTILLTHEWHEELSFALLOFF
#LETTHECOMMUNITYBURN
#NOTMYCHILDRENNOTMYPROBLEM
#DAGGLEFREEZONE
#CITYGIRLSREJECTED
#TRADITIONALWOMENONLY
#WHERESTHEBOYSACADEMYUMAR
#WHERESYOURQUEENUMAR
#TEAMNONWESTERNISEDWOMEN
#TEAMFOREIGNWOMEN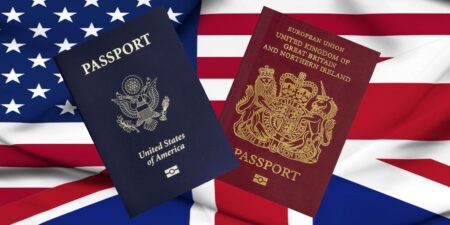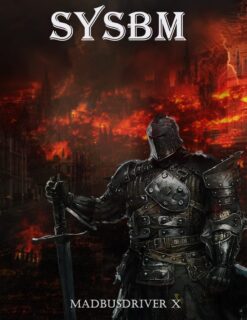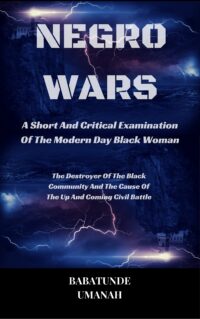 The Deprogramming And Decontamination Process Continues
Black Women Are In A Total Mess And It's Their Own Fault, NOT The Fault Of Black Men
Most High Bless