Evidence:
https://www.tiktok.com/@astar4real/
I really have to laugh at the massive lengths, reaching and stretching modern women especially black women are going to in their lame attempts to shame men into accepting their dysfunctional, belligerent, reprobate and degenerate behaviours.
We get it, you're a condemned wretch who is stuck in her ways, doesn't want to change and who is determined to ride the road of calamity, death and destruction until its very end, however I wish these modern women would simply admit this instead of trying to mask their various shortcomings behind this false and convenient label of men being "weak".
"A strong man can handle a strong woman, a weak man will say, she has an attitude" Kansas City shuffle is exactly that, keep your strong, independent woman, don't need a man, boss bitch mentality over in a dark corner because traditional men are genuinely repulsed by such proclamations.
What you've seen in the video above is a classic shaming tactic as well as a poor attempt to reverse engineer dysfunctional behaviour which is laughable within itself.
Nobody is falling for this "strong woman" Okey Dokey anymore, even non black folks on the outside looking in are beginning to call out black women on their so called "strong" disposition as nothing more than a poor cover for outlandish, ridiculous and reckless behaviours they point blank refuse to change.
NO MAN coming back from a hard day's work battling the world wants to have to repeat the same war cycle dealing with a woman in the home who insists on being difficult and who refuses to cooperate.
As I keep on telling you gentlemen, modern women know that they don't cut the mustard even when it comes down to the most basic requirements and standards, this is one of the main reasons why they're constantly standing at the cauldron stirring the pot hoping they can bamboozle and hoodwink men with some new fangled sorcery.
Only the blue pilled simps will be shaken and moved by the above slogan, the men that matter however will simply ignore such rubbish and seek NORMAL women wherever they may find them, be it domestically or abroad.
Again, always remember that the "strong woman" doctrine is only practiced by knuckleheaded Western women(predominantly black females), as soon as you depart from Western shores you'll struggle to find women who subscribe to the tenets of "strength and independence".
A traditional man who is fully grounded in classic masculinity and undiluted manhood will immediately recognise the words "strong woman" as code for rebellious, belligerent, haughty, arrogant, prideful, violent, incorrigible, disrespectful etc and will simply give said women who fit the above an extremely wide berth.
Gentlemen, don't even bother arguing or getting into meaningless debates with females who love claiming you're weak because supposedly "you cannot handle them", time wasted going back and forth with these mentally disjointed jackals could be much better spent looking for higher quality women. #SYSBM™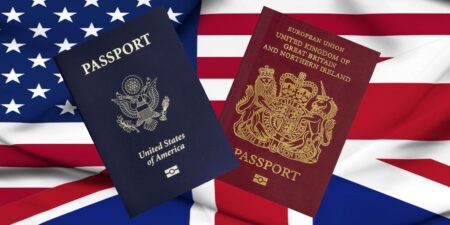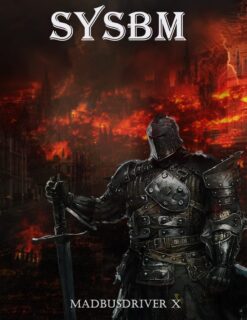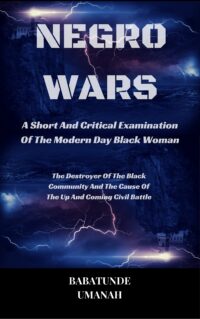 The Deprogramming And Decontamination Process Continues
The Old Tricks No Longer Work But They Still Refuse To Change
Most High Bless