Evidence:
https://www.tiktok.com/@dailyrapupcrew/video/7154426294690909486/
https://www.tiktok.com/@dailyrapupcrew/
Did you catch what this Caribbean daggle said near the end?
"We don't want to come to the prison to come and visit you."
This is yet another blatant exposure as to the type of black men most of these modern day black women out here are choosing, if you were dealing with decent men to begin with, you wouldn't need to worry about them getting caught up in the judicial washing machine and thereafter being funnelled into the prison industrial complex.
As we've discussed here many times before, the primary problem isn't with black men, the problem is with black women and the fact they love choosing from the dregs and the scum buckets of black male society, criminals, gangsters, thugs, street loiterers and serial impregnators are the only types of black men most black women see and prefer(and they openly confess this).
I've told you before how coming up I witnessed firsthand black women passing over myself as well as many other decent brothers for the worst guys ie the short term choices. Decent, hard working, intelligent, educated black men are totally invisible in terms of relationship viability to your average black woman.
Most black women are wired backwards, having full leverage and control over the swamp called "da communitah", they exalt and praise the worst example black males while at the same time mocking, laughing at, ridiculing, disparaging, berating and rejecting the best and the brightest black men.
This is exactly why SYSBM™ was born, the philosophy came about as a need for free thinking black men to continue their legacy/family tree, however recognising such actions would have to take place OUTSIDE of the black community due to its predisposition towards dysfunction as well as the acknowledgement that the modern day black female wasn't and still is NOT a woman of quality.
Therefore, in light of these many shortcomings, she most certainly wouldn't be the best choice to uphold traditional maternity and womanhood as well as pass on a healthy and grounded culture to her children. Here is an example to illustrate the point:
Below is yet another example as to why black women are by far the worst parents and custodians of children on the planet bar none. SYSBM™ is all about looking out for children's best interests, we don't want to place the future of society into the hands of reckless and irresponsible female trash like this. These are the typical types of unbridled females SYSBM practitioners are saving themselves from:
Where are the likes of Dr Umar "Gerbilface" Johnson as well as newbie speak much but do little, throw stones and hide behind the dumpster, Pan African, pro black pundits such as Omowale Afrika when it comes to checking this degenerate and dysfunctional behaviour from "da sistas", as per usual nowhere to be found.
However, dare you make mention of purchasing a passport and your departure from the dysfunctional black community and these guys will be quick to jump out of the bushes labelling you a coon, Sambo, Uncle Tom, sellout and whatever other names they can muster up to throw at you.
They'd also be quick to tell you that you're a coward for "running away" as well as not being able to "deal with" a strong black woman(you cannot make this stuff up).
Gentlemen, don't believe this "black men should stay in the home" mantra, if black women were deadly serious about desiring stable households, the bottom line is they'd pick better men from the beginning(Blue Collar Trevor and White Collar Stephen over 12 Gauge Mike, Roof Top Trey, Slim Sauce, Field Mouse and Shorty Fist). #SYSBM™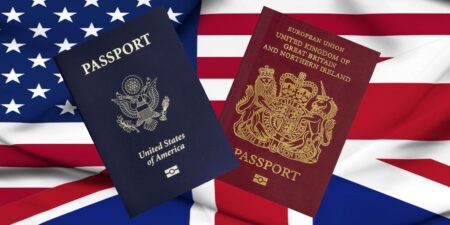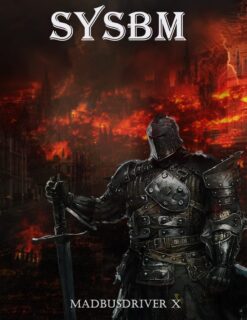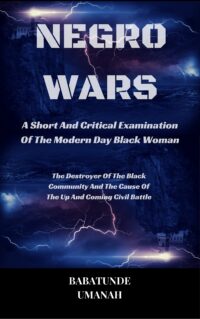 The Deprogramming And Decontamination Process Continues
When You Opt To Choose The Worst Mates, Don't Expect Miracles
Most High Bless