Evidence:
This degenerate ritual of eating booty has to be one of the most bizarre as well as disgusting sexual practices I have ever come across. It's not like snatch munching where assuming the woman's PH is where it needs to be and she practices good sexual hygiene, that area will be clean.
Nope, you have chicks out here demanding that men perform oral services on a bodily orifice that expels waste which is NOT meant to come into contact with another human. Additionally you have blue pilled simps who are so desperate for female approval and validation that they are more than willing to debase and dehumanise themselves for the off chance they MIGHT land themselves some cooch.
This video was forwarded to me, I have no idea where the above video has come from, I don't know who the black female in the video is, however it doesn't surprise me that once again for any form of attention, black women are willing to get in front of a camera and let the world know about what they like getting up to in the bedroom.
As well as Pookie, 12 Gauge Mike, Slim Sauce and Two Snacks, she's even willing to literally accommodate a homeless man in her house/apartment as long as he's regularly tossing her salad, smh. Have black women become this desperate now, accommodation provided and paid for in exchange for booty eating services, really?
Remember once upon a time when bedroom antics were private and folks kept their sexual exploits to themselves? Now it seems like everybody is trying to outdo the next person by taking sexual recreational activities to the next level and advertising the resulting engagements on social media.
As a free thinking heterosexual man who fully embraces traditional masculinity and manhood, I've NEVER eaten any woman's booty, I've NEVER had my booty eaten/salad tossed by any woman and that's the way it's staying.
This is the problem when you allow certain women to run loose with their imaginations, they'll always come up with some of the most outlandish and disgusting practices and without fail there are always men out there who are willing to "experiment/give it a try" in the hopes they can get some sex.
Licking a woman's butthole as far as I'm concerned is no different to running your tongue up and down the putrid and rotting contents of a local dumpster. These women who want their booty eaten like groceries can exit stage left because I'm not interested and I refuse to capitulate to female degeneracy.
This is the problem when individuals engage in degenerate sexual practices, each time around they always have to push the bar a little further in order to reach the same high.
Somehow when it comes down to black women, I very much doubt that her booty is clean because we already know that black females in general and hygiene don't mix at all. The simps have got this one covered, all the best to them…………………YUCK. #SYSBM™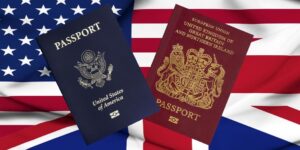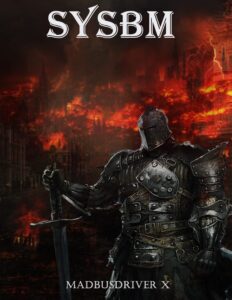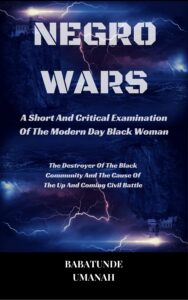 The Deprogramming And Decontamination Process Continues
NO Booty Munching For Me, The Simps Can Enjoy Themselves With This One
Most High Bless