Evidence:
https://www.tiktok.com/@thefairynailmother/video/7146241932174298410/
https://www.tiktok.com/@thefairynailmother/
No black man worth his salt is going to step up and deal with this 45 year old, green haired, aggressive, masculine, BBL and tatted up single black mother, she can be "ready" until the cows come home, sorry, in this case the juice is most definitely NOT worth the squeeze.
The delusional mindset of black women at this point is off the chain, 45 years of age with a daughter and she expect a man of quality to lock her down. You may be asking how I know she's 45 years old and a single mother, check out the caption in the link to this video below(sorry, links are now dead at the time of release):
https://www.tiktok.com/@thefairynailmother/video/7144943899377765674/
Yep, that's her, teaching her daughter to twerk in front of the camera so she can post the cringe video to TikTok, black women, the worst parents on the planet bar none. I keep on saying the there is a serious dearth of attractive, quality women within black female society and these tatted up, masculine, hyper aggressive females in 2022 is what most black men are unfortunately encountering.
The sad part about this is most black men believe women like this are normal, they don't see anything wrong with the fact that she looks like an Egyptian hieroglyph or a national roadmap with those tattoos plastered all over her body. This is an unattractive practice that many women have picked up and run with in their quest to be like men, smh.
It just goes to demonstrate that no matter what the age, black women never grow out of the need for attention from random men on the internet, this woman is 45 years old, has a daughter but is more concerned with getting clicks and views from miscellaneous strangers as opposed to keeping her head down, looking after her daughter and bringing her up in a respectable manner.
This female is outside her prime by at least 15 years and now she's concerned about finding a quality black man? No doubt in her younger years she was ran through, used up and rinsed out by 12 Gauge Mike, Slim Sauce, Roof Top Trey and Field Mouse.
Thefairynailmother needs to take 20 seats with that "black men are scared" nonsense, nope, you're over the hill woman, black men worth their value are homing in on younger, child free, FEMININE, in shape, cooperative, submissive, TATTOO FREE, quality women who are not going to give them problems or challenge them.
This dread headed black witch is simply trying to gaslight black men into paying her some attention, there are plenty of blue pilled simps out there who would be willing to clean up on her behalf, however we already know that black women especially despise the very black men who exalt and worship them.
Gentlemen, as I've stated before in a previous comment, a cloudy and extremely dark day is looming over the horizon for black women as a collective, they've made this decadent, degenerate bed and they're going to have to lay in it BY THEMSELVES! #SYSBM™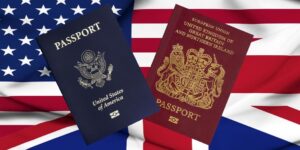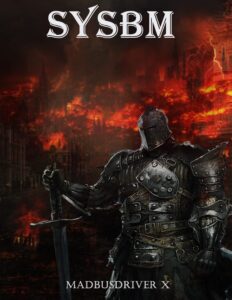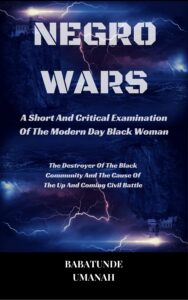 The Deprogramming And Decontamination Process Continues
Ran Through Single Mother Ought Not To Speak
Most High Bless