Evidence:
https://www.tiktok.com/@stormypea/
Black sirens who wear fake eyelashes as well as spray paint their faces with 60 layers of makeup shouldn't be fixing their mouths to talk about "mediocrity". One wet wipe applied to the face will bring the overwhelming majority of cake faced harpies right back to reality ie exactly what they are, AVERAGE looking women and Stormy Pea is no different.
Do you see how social media alongside swaths of blue pilled, brown nosing, black male simps and panderers have gassed up the heads of these delusional females to the point where they honestly believe they are all somebody special when they're not?
As I've stated before, NEVER listen to what women say in order to determine their position on any particular topic/discussion, instead look at their actions as observing these will allow you to make a far more accurate judgement.
Black women clearly have an issue with TRUE Passport Bros as they were the ones who chose to inject themselves into a conversation that had absolutely nothing to do with them at all.
Genuine Passport Bros switched on the Bat signal advising and alerting other black men to the option of travelling overseas in order to once again connect with NORMAL women.
The signal was NOT an invitation for you out of line, disjointed black harriets to make video upon video upon video expressing your disgruntlement and discontent at sectors of black men deciding to up and leave.
Of course black women are upset, they wanted the black men they "didn't want" to remain in place as a backup/plan B option once they themselves had exhausted their whore expeditions, we are not stupid over here.
You also have to remember that things are very tough for the modern day black female seeing as she is already at the bottom when it comes down to dating and marriage.
In times past black women would happily venture down Slut Boulevard, get their snatches bored out like a bear cave by Slim Sauce, Field Mouse, Trap House Jim and Chunky Bruh, fall pregnant by the same and thereafter turn to the guys they "didn't want" as the men who would bail them out of having the face the harsh consequences stemming from the stupid decisions they made in the past.
The fallback option is no longer available to these black sirens and they're not happy, non black women have easily figured this out. Oh well, that's the black witch's problem, not mine.
Additionally, it isn't a woman's place nor does she have the authority to determine what constitutes a mediocre man, MEN are the ones who are to make judgement calls on this issue, NOT WOMEN.
Understand the language of your average black female, if you refuse to assist her indulging in the Jezebel religion of hedonism by parting with your hard earned cash to her satisfaction, in her eyes you're a "mediocre man".
If you refuse to partake in her subculture of worshipping all things material, superficial and financial then in her twisted mind, you're a "mediocre man".
If you refuse to accept her dysfunctional behaviour, outright reject her twisted ideologies and beliefs as well as refuse to allow yourself to be ruled over, emasculated and effeminised by her, in the eyes of your average black female, you're a "mediocre man".
Again, the arrogance of these Western black females is off the charts and they can't seem to understand that they're digging themselves a massive hole they won't be able to escape from in the near future.
Traditional, NORMAL foreign women aren't stupid by a long shot, they're extremely smart in addition to laughing and winning all the way because as we speak, they're fully capitalising on and taking advantage of the modern day Western black female's arrogance, stupidity and short sightedness.
Black women are the biggest knuckleheads of them all because already being at the bottom of the dating market, they are the ones who've openly chosen to be the most stubborn and steadfast in holding onto the women's empowerment movement aka feminism.
Black men don't need to defecate on black women, black women by default are bad individuals by nature, this has become apparent even to those who are outside of black society.
Black women are so high off their own smoke, they honestly believe other folks can't see just how horribly and unjustly they treat black men at the behest of their white lord and saviour Colonel Blizzard.
Gentlemen, as I've stated before, now that the word has been put out there concerning better women being abroad, from this point forward move in silence and pay these bleating black harridans no mind whatsoever.
Leave these angry, bitter, disgruntled and discontented black females to throw their rubber ducks out of the bath over in a different corner, they cannot control your movements nor where you choose to place your family jewels. Get your passports gents and never look back, much better options await.
Finally, Western women who by default believe all foreign women are "poor" and "cannot think clearly for themselves" only demonstrate themselves to be premium grade dummies as well as having a serious lack of knowledge and understanding concerning how folks in other parts of the world are living, never take these mullet heads seriously. #SYSBM™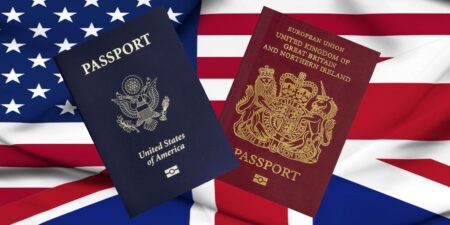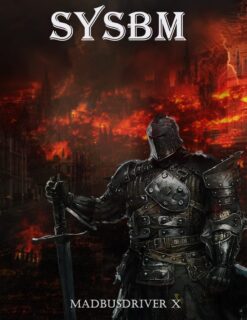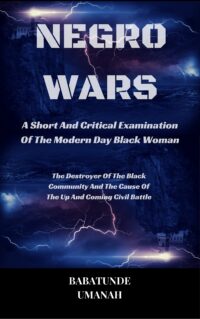 The Deprogramming And Decontamination Process Continues
Stealth Mode Is The Way To Move Forward
Most High Bless