Evidence:
https://www.tiktok.com/@michellem_g3/
https://www.tiktok.com/@theesthershow_/
https://www.tiktok.com/@justpearlythings.50/
https://www.tiktok.com/@ceciliaregina275/
https://www.tiktok.com/@truthtalks7/
https://www.youtube.com/watch?v=nfi0UBTMu68/
https://www.youtube.com/shorts/pyBp8ErINCk/
https://www.tiktok.com/@quickeditsss/
https://www.youtube.com/shorts/jrVdTZI9Byk
https://www.tiktok.com/@makeupnita/
https://www.tiktok.com/@bri._.457/
I remember some months ago many of you guys talking about JustPearlyThings and how she has black women shook up in these streets, I thought I'd finally weigh in more on the situation.
I really have to laugh at how triggered so many black women have become over JustPearlyThings aka Pearl Davis, since Pearl has risen in popularity black women have literally been running around like headless chickens throwing their toys out of their prams(buggies).
What is Pearl's transgression you may ask, that's simple, she's managed with ease to gather large swaths of black men around herself without first going to, bowing down at the feet of as well as asking black women for their permission and approval for her to interact and intermingle with brothers.
As I've stated many times before, black women view black men as their slaves, assets and commodities, in the black female's eyes any WOMEN outside of themselves who wish to interact with black men must first go through the black witch for acknowledgement and approval.
I know it sounds crazy, however this is how the mind of your average black female works, as per her contractual obligation towards the State, in exchange for State treats, welfare and benefits, the black female is entrusted with the task of keeping the black male in line so he never becomes a threat to the system of her white lord and saviour Admiral Frost.
JustPearlyThings time and time again illustrates exactly why so many black women in the West continue to remain single at such an astronomically high clip, Pearl also demonstrates how most black females are professionals at running their mouths albeit extremely lousy at listening to and acting on sound advice.
Additionally, as a white female Pearl is subliminally sending the message to black women that she and other white women like her can roll in and take whatever black men they choose at any time and there's nothing black women can do to stop that from happening.
The modern day black female is envious, jealous and afraid of the white female, black women wish they were white women so that they could be chosen by white men. Black women glue the hair of white and other non black women to their heads in their attempts to distance themselves as far as possible from their own visage and heritage.
If black women could snap their fingers and instantly turn white, I estimate a minimum of 90% of the black female population would immediately disappear. Black women are extremely envious of the fact that white women overall despite their various shortcomings are still heavily desired by men of all races.
Black women hate the fact that when it comes to dating interracially, black men excel far in front of them by leaps and bounds while the black witch is left resorting to begging as well as attempting to shame and guilt trip other races of men into dating her(which doesn't work anyway).
These modern day black females via their own hands have relegated and back burnered their backsides into obscurity and oblivion, they honestly believed they could continually snub their own male counterparts without heavy repercussions and dire consequences coming down the pike.
Black women hate the fact that Pearl gives black men room to tell their side of the story, something which black women have fought hard to prevent.
Just think back to the late 80s, 90s and early 2000s when black women were flooding various daytime talkshows slating and dragging the image and reputation of black men through the mud, at what point did these black sirens give you black men any equal airtime to respond to their railing accusations against you, I'll wait?
God is good, he always has a way of bringing equilibrium and justice to those who have been wronged. It's fantastic to see black men finally getting their voices heard after so many years of the conversation being extremely one sided.
As for JustPearlyThings, I'm just going to sit on the sidelines with my popcorn, freshly squeezed juice and continue to watch the show unfold.
In recent times Pearl represents the first high profile white female who has brought a major upset and rumbled black female society to its core, I strongly suspect that she won't be the last.
Whether you like Pearl or not, you really have to chuckle at how upset black women are at her for simply speaking the same truths that black men have been stating for the longest but to no avail.
Black women's fun in the sun has now ended, they played their hand however not for the long game. It's now time for the free thinking black man to get some shine BY HIMSELF without black women always jumping into the frame trying their utmost to steal glory and attention that wasn't meant for them. #SYSBM™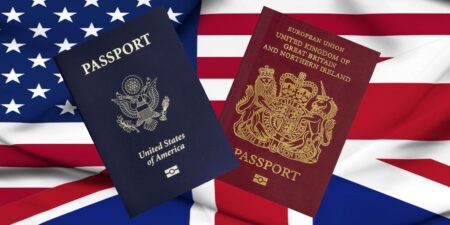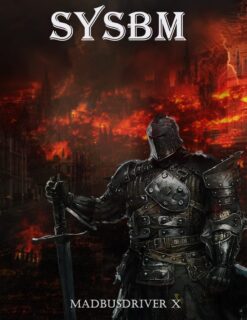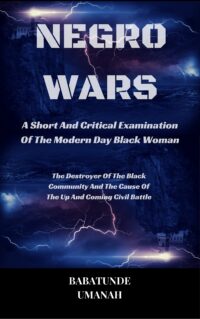 The Deprogramming And Decontamination Process Continues
White Women Continue To Roll In With The Heavy Hitters, Black Women Continue To Take Massive Ls
Most High Bless