Evidence:
https://www.tiktok.com/@theoriginalordinaryguy/video/7117749200917515562/
https://www.tiktok.com/@theoriginalordinaryguy/
The bitter black siren speaking in the video is none other than Nylah Vibes formerly known as Nylah Says aka Nicole Smith. The wig wearing, cake faced Black Witch Of Scalp Summit, one Miss Cynthia G shares the exact same sentiments, in fact so do most black women, however many of these angry, bitter and disgruntled black harriets are not brave enough to vocalise their true disdain and hatred for black men for fear of their spellbound blue pilled, black male simps snapping out of the plantation trance.
Outside of profound witchcraft and deep level sorcery, I'm seriously struggling to understand why most black men are still choosing to deal with a bunch of malicious characters who clearly don't have their best interests at heart. This witch talked about assassinating black male children POST BIRTH, is this your queen pro blacks?
Allow me to point out the obvious here, the reason why so many black men are being funnelled into the prison industrial complex is because of the devil's right hand henchwomen raising them.
Unlike what this evil siren stated, black boys are NOT born malevolent by default, those seeds of degeneracy, decadence and reprobation are deliberately sown into them by the same black witch who as per usual refuses to take any accountability for her wrongdoings.
I really have to scratch my head at the modern day black female, she's the very one raising these 12 Gauge Mike, Slim Sauce, Tyrone, Pookie and RayRay type Negroes only to turn around and point to the evil works wrought via her own hands as if she's had no part to play in creating such monsters.
These defective black men the angry and bitter black sisterhood of failure claims are villains came from their very own putrid and contaminated snatches, what part of this equation don't these black enchantresses understand?
The saying that black women will take full credit when their sons do well but on the flip side will completely exonerate themselves of any responsibility or wrongdoing if their sons happen to venture down Criminal Rapsheet Boulevard stands true and proven to this day.
Once again, notice how the pro blackity black, fist pumping, red, black and green pundits have never dealt with the issue of black women murdering so many unborn children in the womb, yet alone them now choosing to embark upon an evil mission to eradicate black males even if it means killing them AFTER BIRTH.
As I've stated before, the deeper black women as a collective sink into the depths of Hell, the more black men hanging onto the hope of finding "the one" will reluctantly be forced to snap out of the plantation enchantment and accept the writing on the wall that black women overall are a lost cause.
The most dangerous place for a black child to be is in a black mother's womb, black women have no qualms snuffing out the lives of innocent children in their quest to fulfil State Directive 101 ie ensuring that black men and black society remain flat on their faces for eternity.
As I've already stated in my book Negro Wars, black women have become the new face of white supremacy, racist white folks downed their tools a long time ago and left the modern day black female in charge of maintaining the efficient running of the plantation.
I fully understand why more black men are choosing to get their passports and are moving as far away from these unbridled, feral black females as is humanly possible, brothers, it's of the utmost importance that you're extremely selective of who you choose to copulate with as well as place your seed into.
Gentlemen, abandon the child killing black female necromancer, the tainted and poisonous juice is definitely NOT worth the squeeze. #SYSBM™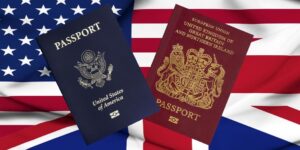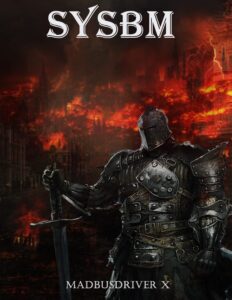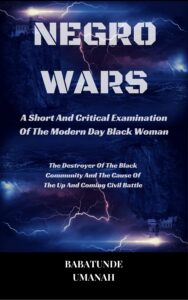 The Deprogramming And Decontamination Process Continues
Black Women Continue To Remain The Number One Enemies Of The Black Man
Most High Bless