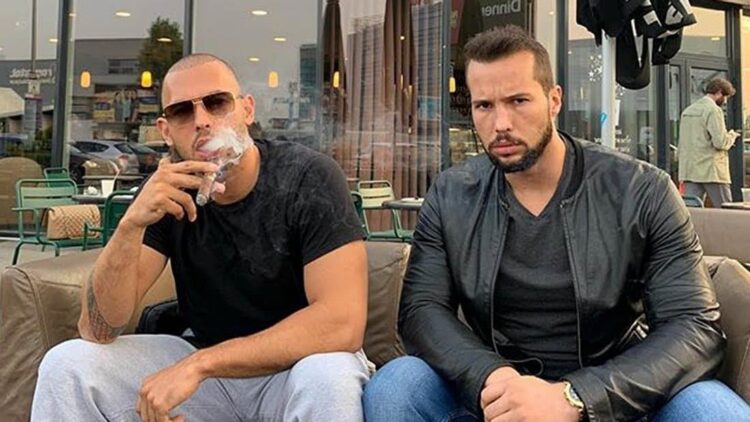 Andrew and Tristan Tate have been languishing in a Romanian jail for over a month and a half with no charges levied against them. The reasons, not what the lamestream media have been reporting on.
For telling men to stop being lazy, to go to the gym, to get strong, to get their lives together, to value themselves and not tolerate any garbage from modern day women, to generate as much wealth as they can via legal means.
The investigation into the Tate brothers began back in April 2022, it's now February 2023 and to date they still haven't been charged with anything. Love them or hate them, it's apparent that the Tates are being held hostage by Romanian authorities in clear violation of Human Rights as well as international law.
What else is disappointing is the fact that up until recently both brothers had spoken highly of Romania as a country, however unfortunately in light of their detention, Romania has proven itself to be nothing short of a communist flunky for the West.
The powers that be believe that they can disrupt the massive wave that has been created by the Tates speaking out and awakening folks especially young men out of their slumber. Here in the UK they've even gone as far as to formulate anti Andrew Tate courses in their efforts to undo the net positive Andrew Tate especially has injected back into male society:
https://www.independent.co.uk/news/uk/crime/andrew-tate-schools-teacher-lesson-b2276725.html
https://www.bbc.co.uk/news/uk-england-hereford-worcester-64642182/
https://www.theguardian.com/uk-news/2023/feb/12/rapid-rise-in-andrew-tate-related-cases-referred-to-prevent-by-schools
https://relevantmagazine.com/current/u-k-schools-are-adding-curriculum-to-re-educate-teens-brainwashed-by-andrew-tate/
It's funny to watch these elites running around like headless chickens attempting to stem the flow of young men reigniting that classic masculinity within themselves that's been buried by the indoctrination and brainwashing of social media as well as the mainstream press.
Whether you like the Tates or not, every individual's rights should always be protected. If you haven't done anything wrong then you shouldn't be subjected to unwarranted persecution and unjust arrests.
The so called elites haven't realised the amount of positive damage Andrew Tate has brought upon their system in such a short space of time, Tate's works in deconstructing the Matrix have been beyond monumental.
It's too late, more men are now going to rise up, at some point in the near future these streets will be lit up with the fire of truth and justice, coming to a town/city near you.
The Tate brothers are INNOCENT, that's blatantly obvious to those who've still retained the ability to think and reason for themselves. This is nothing short of psychological warfare purposely implemented to have as much impact on the Tates mentally as can be achieved. Meanwhile in other news:
This guy understands exactly what is going on. Additionally, this is why most women in the West hate Andrew Tate, because he teaches men to value themselves which as a consequence will cause those same men to demand women first EARN any attention they want from them.
These black sirens desperately want the blue pilled simps to remain in place, they don't want them getting any ideas of travelling overseas and being able to land themselves an attractive, feminine, cooperative woman WITHOUT the many hoops as well as the endless bureaucracy and red tape that Western women frequently bring to the table.
Gentlemen, don't be afraid to put yourselves first, any women who refuse to get onboard with your program need to be put to the side with the quickness.
Finally, black women making disrespectful and disparaging comments towards foreign women has now reached reach news outlets in Thailand:
https://slayingevil.com/wp-content/uploads/2023/02/Daily-Rap-Up-Crew-Direspectful-Black-Sirens-Disprage-Foreign-Women.mp4
https://www.tiktok.com/@dailyrapupcrew/video/7187050131114741038/
They should've kept their focus on the men, why black women felt the need to go after foreign women is beyond me. Either way, black women are on their own on this one, I will NOT be saving any of them from this mess they've created with their own hands.
Brothers, continue holding the line, stand tall and strong and most of all, NEVER be afraid to be a man and bask in classic masculinity and traditional manhood to the fullest. Another Open Mic Wednesday is here, you've got the floor gents, roll that dice. #SYSBM™ #FREETOPG #FREETHETATES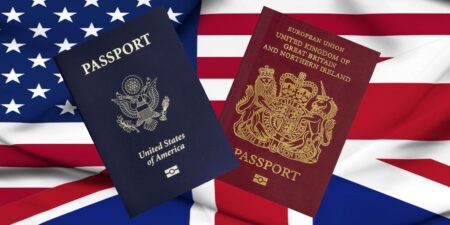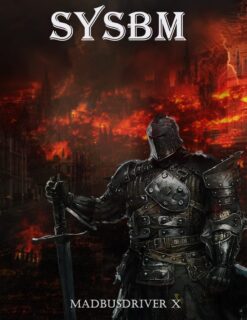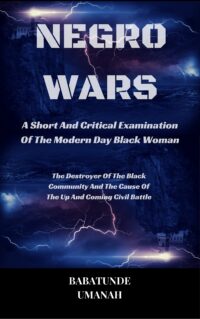 The Deprogramming And Decontamination Process Continues
Stay Individual(In Your Mind), Resist The Slave Mind
Most High Bless