https://www.tiktok.com/@sk8_gorgeous/video/7134046787148451115/
https://www.tiktok.com/@sk8_gorgeous/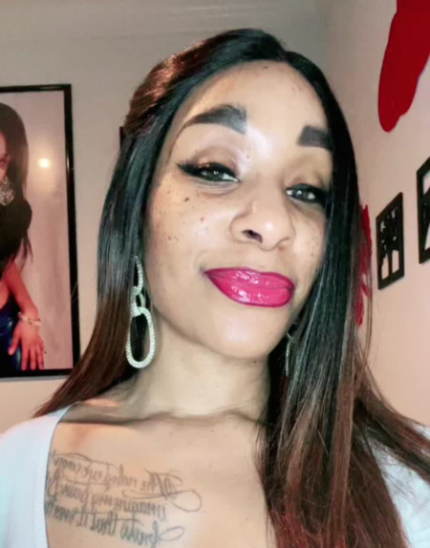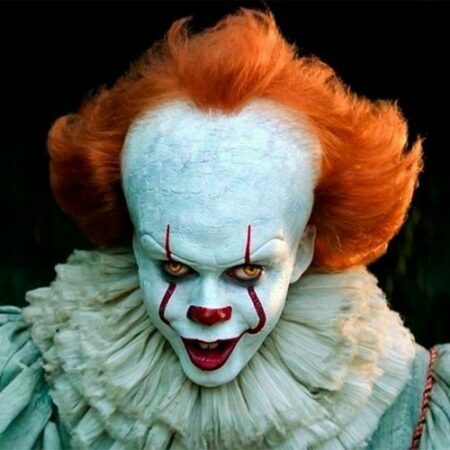 You see what these brainless, desperate simps have done, do you see how they've turned the dating market completely on its head? We now have Pennywise, Fraggle Rock looking female specimens out here calling themselves "gorgeous", exactly what is attractive and "gorgeous" about this tatted up, drawn on eyebrows, green raptor claw wearing, light skinned harriet, I'll wait?
As I've stated many times before, one of the main issues with black female society is the serious dearth of attractive women within it, this is what feminism and misandry does to any female society, women will literally begin morphing into looking like men, the female above is a prime example of this.
At this stage a serious question has to be asked, is this creature even a woman as she/it/whatever could easily be mistaken for a tranny. Black women already having higher levels of testosterone than women of other ethnicities really don't do themselves any favours whenever they cake on the makeup 30 layers deep.
Now, let's deal with a few things this misandrist heathen rattled off, of course she was glad that Kevin Samuels died because he was attempting to hold black women to account for the long term objective of presenting a better companion to those black men who still wish to deal with them.
Of course these ungrateful black females couldn't see the overall long term plan Samuels had in place, they were only concerned about him establishing standards and putting them in their place because as we know, as far as black women are concerned, black men are supposed to worship the ground they walk on as well as grovel at their feet.
She talks about black women gradually withdrawing their support from black men, yet black women as a collective have been railing against black men since the days of slavery. There hasn't been any point in black history where black women have solidly been on the side of black men.
Black women gave the "appearance" of supporting black men during the Civil Rights movement until General Blizzard came along and persuaded them to sell their male counterparts down the river for 5 pieces of silver and a slice of mouldy bread, roll on Section 8 and other welfare "treats and State benefits".
Then this heifer decided to prattle off Cynthia G talking points about black men being "subjugated", "conquered bucks" and being afraid to start a war with the white man.
Yet, seeing as black women have already signed on to being the white man's right hand flunkies, by default wouldn't these deceitful heifers interfere with and seek to derail any plans black men would come up with to take back control?
Of course they would. Remember, many of the slave revolts were stifled and sabotaged primarily because BLACK WOMEN went snitching to "massa", they didn't want their in house privileges and creature comforts disturbed.
Additionally, for all the "fight the power" talk black women engage in, do you see any of them warring against the machine of "white supremacy"? Of course not, to ask the question is to answer it.
Always remember, as per her State obligation and directive, it is the modern day black female's objective to sabotage and destroy any constructive works and endeavours black men attempt to embark upon, this is a condition that has been crafted by her white lord and saviour Major Sleet in order for these same sellouts to partake in the State's benefit programs.
Additionally, how can this knucklehead sit in her car talking about black men being subjugated and conquered when she's wearing white women's hair upon her head in addition to clown makeup so she can avoid looking at her natural face? One of many cases of a black female putting her foot in her mouth, smh.
I don't see black men walking around with European style wigs on their heads, nor do I see black men bleaching their skin trying to copy Captain Euro, nope, that's you black women, get it right.
Cease with the lies about black men taking the lives of black women and focus on the true primary causes behind black female deaths, heart disease, diabetes, cancer, high blood pressure, stroke, obesity etc.
No, of course you won't talk about the above health factors because that would mean taking accountability and responsibility and we already know that most black women are allergic to both.
Yes, the simps will continue to lick your muddy boots until the economy collapses and an "every man for himself" scenario unfolds, then you arrogant black sirens will truly be on your own, popcorn and freshly squeezed juice at the ready to watch the show go down.
Finally, let's break down the correct interpretation of what she stated near the end of the video, you're an enemy to her if you decide to reclaim classic, traditional masculinity, opt to NOT allow yourself to be emasculated and effeminised by black women of her ilk, choose to REJECT feminism and the decadent fruits thereof, refuse to brownnose and bootlick for the black witch contingent and most of all, aim to hold these disjointed harpies accountable whenever they engage in infractions worthy of correction and verbal chastisement.
Laugh at this county court jester above and anybody like her with their empty threats of withdrawing so called "support" for black men, serious tribulations and extreme distresses are coming upon this planet the likes of which we've never seen before neither will we ever see again.
In those times these same haughty black heifers will literally be on their hands and knees begging, pleading and grovelling at the feet of black men for help, aid and assistance as they're rightfully judged and recompensed for their transgressions against us, watch this space.
Gentlemen, this modern day black female is of no use to you, she is a complete deadweight that needs to be gotten rid of. As I always say, abandonment is the best weapon in your arsenal whenever dealing with daggles, the same goes for the hellhole of a society that has been wrought by their very hands, ensure that you walk away from "da communitah" as well and NEVER look back.
#SYSBM
#TRADITIONALWOMENONLY
#DAGGLEANDMAGGLEFREEZONE
#GETYOURPASSPORT
#WESTERNWOMENREJECTED
#ABANDONMENTFOREVER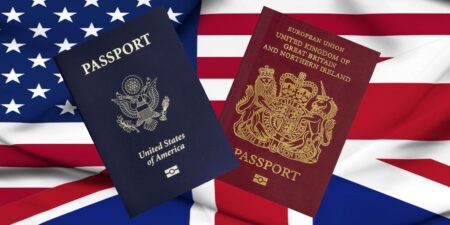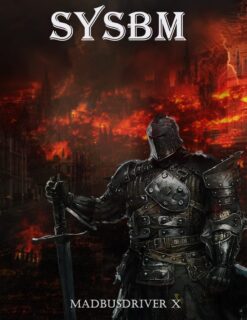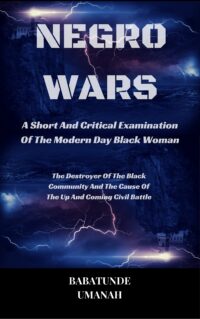 The Deprogramming And Decontamination Process Continues
Threats Against Black Men Will Only Bother Simps
Most High Bless