This week on Open Mic Wednesday:
https-//www.tiktok.com/@mikeymikenice/video/7168849650609327406/
The brother 100% did the right thing, in recent times I've had to do the same to quite a number of women who showed me little to no interest until they got ran through and used up by Slim Sauce, Field Mouse and Shorty Fist. Always remember fellas, not your children, NOT YOUR PROBLEM. Additionally, NEVER ACCEPT SUB PAR, DEFECTIVE BEYOND REPAIR GOODS.
You deserve better, if these women don't wish to give themselves to you in their prime, conversely you have the complete and total right to reject them once they've exited their best years and afterwards suspiciously come a creeping and sniffing in your direction. The next video below pretty much explains how most black men who date out get to that point:
https://www.tiktok.com/@dictator225/video/7121318975811751173/
I know that some of the commenters here haven't dealt with black women at all in their entire lives, however for the majority of black men who've chosen to date out, the scenario above is the primary reason why they opted to throw in the towel on black women and instead seek out love and companionship elsewhere.
It's funny how free thinking black men have accepted the black female's preference towards the dregs and the scum of black male society, yet as soon as these brothers decide to take themselves elsewhere, these same black women who refused to give those black men the time of day all of a sudden have all kinds of free time on their hands to make endless TikTok videos, Facebook, Instagram and Twitter posts hurling all manner of names and insults at a group of black men THEY DIDN'T WANT, make it make sense:
https://www.tiktok.com/@dictator225/video/7119198705634381061/
No witch, these women continuing to sleep with men like Future ARE the greater offenders because WOMEN CONTROL ACCESS TO SEX. It's the same pattern with these modern day black females, they'll never fail to fall in line with fellow members of the angry and bitter black sisterhood of failure in order to keep their decadent and immoral creed in place, smh.
A lighthouse is set in place to warn ships travelling at night not to venture into its near vicinity as there are rocks nearby which could result in shipwreck, how is it that most of these jackass black females see a dude with 2,3,4,5,6,7,8,9,10 babymothers and yet still choose to sleep with the guy instead of rightfully giving the serial impregnator an extremely wide berth?
As per usual, absolutely no accountability on the black female's part. As the guy in the video below explains, these women already know and see with their own eyes what the end result will be sleeping with serial impregnators, yet they still choose to go there, smh:
https://www.tiktok.com/@banksboy3hree/video/7128047073433488686/
https://www.tiktok.com/@kartelsamuelsjr2/video/7145198531718991146/
The tatted guy's right, at this stage black women are rattling off anything and everything to get our attention, why, because they're trying their utmost to keep you engaged in conversation so you waste time going back and forth believing black women want change when in reality they're trying to keep you from leaving the proverbial plantation or escaping the Matrix.
These black sirens claim to be afraid of black men yet in their hundreds of thousands are still managing to get impregnated by the same, how does that make any sense?
Again, the Black Witch Of Scalp Summit one Miss Cynthia G is a classic example of this, this bald headed harriet travelled across state lines to get impregnated by one Mr Robert Perkins knowing full well he already had 5 babymothers on deck.
The harsh reality of the matter is most black women much prefer single motherhood over having a strong family structure which includes having a man in the home, this unfortunately is the way that most black women have been programmed to think by their white lord and saviour General Blizzard. Always remember that Uncle Sam is the black woman's new husband. Finally:
https://www.tiktok.com/@danadane1987backup/video/7168650534256299310/
Shout out to BlackRam313, I first came across this video in a fantastic breakdown he recently did of it, that video can be seen in the link below:
https://www.youtube.com/watch?v=9o4Kp0oJ51Y
I've been travelling regularly since 2008 and before that I was travelling on and off from the early 1980's. This scoffing black harriet doesn't seem to understand that the overwhelming majority of Passport Bros ARE ALREADY TRAVELLING, smh. Nobody is giving black women ultimatums either, since Pookie, Sheggy, Spoony and Skillet are their preferences, so be it, that's no skin off a travelling black man's nose.
As sure as night follows day, all of this mocking, ridiculing, berating and disparagement of passport holding and travelling black men by black women will be turned into tears of sorrow, pain and anguish when the proverbial hits the fan(economic turmoil and collapse). Mark my words gentlemen, you WILL be having the last laugh at these scoffers.
Remember the video I posted last week of black female YouTuber D'Neika Marie lamenting after discovering that foreign women are now setting up YouTube channels advertising their countries as places that black men can visit in order to meet their women? For those who haven't seen it, check out the link below:
https://slayingevil.com/wp-content/uploads/2022/11/DNieka-Marie-Laments-Upon-Hearing-Some-Hard-News.mp4
These disjointed black harridans walk around proudly proclaiming they don't need a man, meanwhile foreign women are using their smarts and fully capitalising on the black female's folly, stupidity, ultra stubborn nature, pride and arrogance right underneath their noses. As Marie repeated in the video, foreign women want men and aren't afraid to declare this.
Black women are the only women on the planet who have no problems throwing their male counterparts under the bus at any and every opportunity that presents itself, no other group of women on the planet do this to their men, NONE!
Another Open Mic Wednesday is here, what's on your minds for this week, gentlemen, you've got the floor, roll that dice. #SYSBM™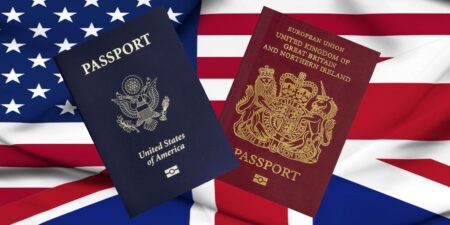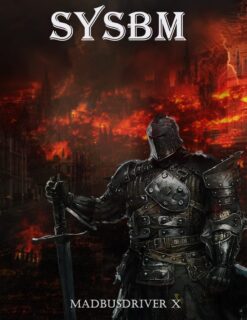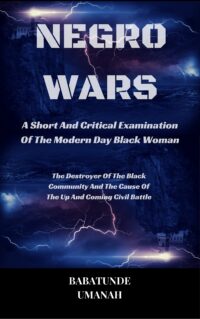 The Deprogramming And Decontamination Process Continues
Stay Individual(In Your Mind)
Most High Bless