Evidence:
https://www.tiktok.com/@jaenicole/video/7079494570265824555/
https://www.tiktok.com/@jaenicole/
Let me get in here quickly and clarify exactly what ethnicity of men she hates seeing happy, BLACK MEN, one must learn to read between the lines. If the compliment about wearing her hair natural and a lack of makeup came from a white guy, this heifer would be doing cart wheels across the rooftop of Home Depot and jumping for joy.
Of course we shouldn't be surprised to know that the dysfunctional, tatted up wench above is a single mother. It looks like 12 Gauge Mike and Slim Sauce rolled through, made their deposits and swiftly moved on to some other knuckleheaded black females, the story never changes with most black women, smh.
This wench actually supports single motherhood and like most single black mothers isn't ashamed at the fact that there is no father around, she even says in the video attached to the "a single mother" link the following:
"Y'all know I'm a mommy first but what am I immediately after? A bad bitch #stopmomshaming #nomoremomshaming #nomoremomguilt"
Even when steeped in motherhood black women are still concerned with being bad boss bitches, and these are the women the blue pilled pro black simps are berating SYSBM practitioners like myself for walking away from, exactly what do they expect any black men with sense, intelligence and his head screwed on straight to do?
You heard what this black siren said, she stated that it bothers her to her core that she's making a man happy, in other words she wants to see black men miserable just like she is.
Additionally, as far as I'm concerned the compliment made towards her further demonstrates how men aren't impressed and are tired of the layers upon layers of witchcraft and sorcery black women spray paint on their faces as well as the endless multi coloured weaves and wigs they throw onto their heads and would much prefer to see them natural all round.
However, being the unhinged dysfunctional females they are, most black women already being highly insecure about their natural visage hide behind heavy makeup, weaves, wigs, fake eyelashes, fake nails, tattoos, bull rings, piercings and any other external appendages they can get their hands on.
This is a far departure from the black women from way back in the day who only needed to use cocoa butter in order to project a fresh radiant look, how times have so drastically changed.
Gentlemen, yet another case study highlighting one of many reasons why more black men are choosing to walk away from black women, when you're dealing with female counterparts who are on a mission to ensure that you DON'T experience any happiness, you know it's time to seek out love and companionship elsewhere. The exodus from the building is very real, black women are NOT your friends. #SYSBM™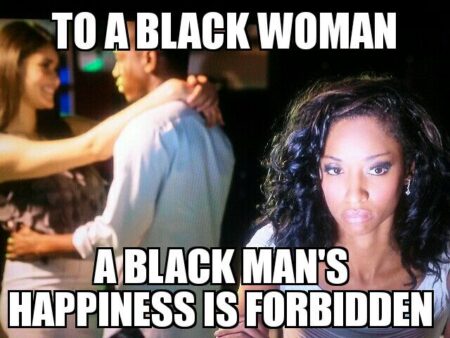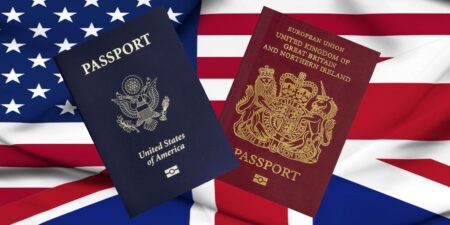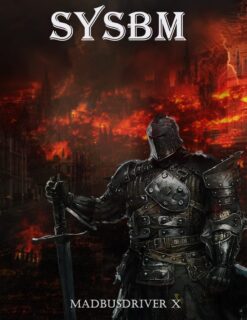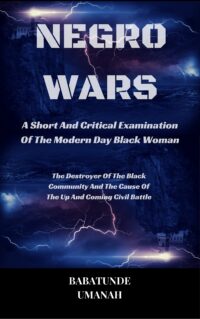 The Deprogramming And Decontamination Process Continues
Misery Loves Company, Greener Pastures Await You
Most High Bless