Evidence:
https://www.tiktok.com/@chesterhenny/video/7103418169959796010/
https://www.tiktok.com/@chesterhenny/
Well, if court jester Chester Henny wishes to "step up" and perform cleanup man/janitorial services then by all means he should do so, God knows there are a plethora of black male simps out here ready to take on board bad decision making, washed up, ran through and rinsed out single mothers. Finding value in another man's scraps and leftovers, laughingstock Chester and others like him aren't even ashamed of that, smh.
I seem to remember a mentally disjointed, gold digging, she's for the sewers garden tool by the name of Brittany Renner coming out with a video last year(2021) seeking out a cleanup man after finessing P.J Washington out of his seed and mucho dinero in child support(that was his own fault by the way for not running a thorough history check on Renner prior to dicking her down), perhaps Triple Cream Certified Simp court jester Chester could be of assistance:
The fact of the matter is single mothers are single mothers for a variety of reasons, the overwhelming majority of them being their own fault. If court jester Chester honestly believes that he's going to roll in, save the day and from that point onwards have everything running smoothly then I've got some beach front property to sell him in Central London.
Unlike your average black whore, I'll give mixed race Renner a minuscule amount of credit, at least she admitted that being a single mother is GHETTO, something that these modern day black females wear as a badge of honour, stand proud of and believe is a perfectly normal position to be in.
Single motherhood is a complete and utter disgrace to any society, it is something that until 50 years ago was heavily frowned upon as well as shamed and rightly so, however the new age witchcraft and sorcery of feminism and social media have completely turned the tables and hoodwinked Western women in general and black women in particular into standing tall and prideful in their single mother status, smh.
Blue pilled, black male simps such as court jester Chester have become even more of a pestilence than the black queenies they pine after and worship because their ultra simp actions enable black women to continue in their deep set dysfunction without consequence.
Court jester Chester is talking straight out of the side of his neck, very few single mothers are cooperative and pleasant to be around and there is no "happily ever after" living if the mother is still in contact with and in many cases getting her cheeks clapped by the babyfather.
Lastly, dude is out here pathetically attempting to increase the value of single motherhood and tricking these knuckleheaded babymothers into believing that they hold as much value as they did without children, err, NO.
Didn't I state in my book Negro Wars that there are merchants around every corner seeking to take advantage of gullible black females? Court jester Chester is simply another cream skimming SIMPleton in a long line of fraudulent buzzards.
If single mothers were actually looked upon as valuable in the dating and mating market then every Tom, Dick and Harry would be scooping them up, however the reality we observe in these dating streets is the complete opposite.
Very few if any men are willing to commit to a single mother long term, most men who go there and choose to deal with them are only around for the sex, nothing more, nothing less. This is the harsh reality that simps like jester Chester are trying their hardest to smooth over, self respecting men of quality will never consider dealing with a woman who already has children, NEVER. #SYSBM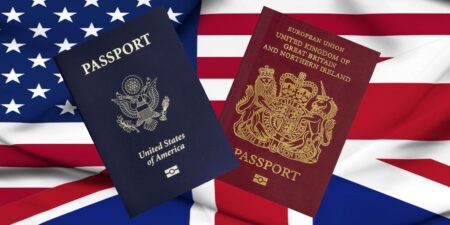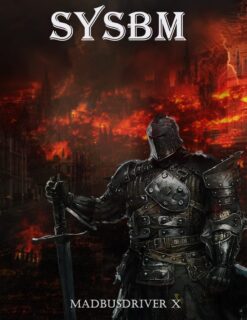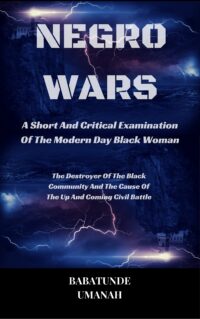 The Deprogramming And Decontamination Process Continues
Clean Up Men Like Chester The Court Jester Can Have His Pick Of Single Mothers, Enjoy
Most High Bless