Evidence:
https://www.youtube.com/watch?v=hS5hSd1U6yA/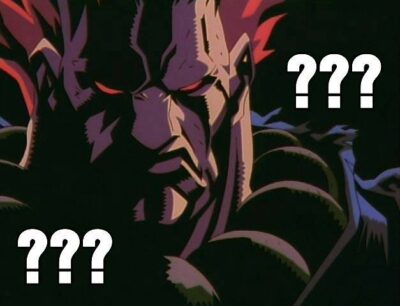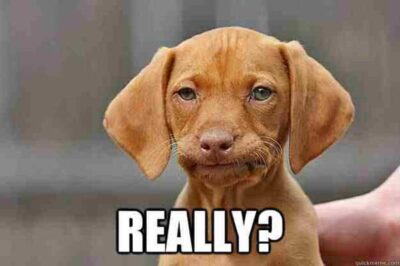 Well, officially it looks like the "I'm still caught between two places" black men's "unicorn" black female Courtney Michelle also has to be flushed down the toilet, this ducking and weaving weasel couldn't even bring herself to apply logic, common sense and make a stand for black men's best interests, nope, as you all heard and saw, she's all about US black men staying behind and performing cleanup man/janitorial services for washed up 304s and single mothers even though "da communitah" is clearly a lost cause, smh.
I already told you in Negro Wars that black women as a collective cannot be trusted, had I been asked that very same question, you already know that I wouldn't have hesitated to tell black men to get their passports and find love and companionship elsewhere.
I keep on telling you black men, even those black women who claim to be on your side, if you sit back and wait for long enough, eventually you'll begin to see their true colours manifesting into view.
You on the fence black men should be alarmed and disappointed at the way Courtney Michelle answered a simple question, all of that up the garden path, beating around the bush politricking just to say that she's NOT about black men going overseas to find love and marriage, in other words she'd much prefer that US black men make the choice that is NOT going to bring them the better outcome, let that sink in.
Now fortunately for black community pundit Courtney, as has already been noted and stated by many of the brothers here from the US, most US black men are simps and despite how hard the dating arena gets will still choose to "stick it out" and believe in that unicorn black female one day rolling in on a white horse to save them.
I strongly suspect that Courtney Michelle herself is desperately looking for a clean up man/janitor, hence why she's NOT keen on the idea of black men seeking out love, commitment and marriage in foreign lands.
I Verbs2015 have been standing up for the heterosexual free thinking black man from day one and NOTHING will ever change that, know that I will NEVER give advice to black men that is NOT in their best interests and I will always aim to steer you guys in a direction where you'll receive the best possible outcome.
I'll give Chantelle Simone credit for asking that question because at least those black men who believed Courtney Michelle was the second coming of Christ can now fully comprehend where she truly stands when it comes to black men seeking long term relationships.
As Simone pointed out, Courtney Michelle is literally a lone wolf on a mission trying to get black women as a collective to fix up. As I've already demonstrated many times before on this website, black women don't believe that black men are worthy enough for them to fix up for.
Additionally, we always have to factor in State Directive 101 that black women signed their names to, that is in exchange for State benefits, welfare, government assistance etc, black women are to keep black men and black society flat upon their faces for eternity as well as sabotage, ruin and destroy ALL constructive works any black men attempt to embark upon in order to repair and restore "da communitah".
Also, why should free thinking black men(the black men that actually count and can make the difference) rebuild a community that has blatantly disparaged, disrespected, mocked, ridiculed, laughed at and ousted them and where the women of said community have been stating that they much prefer dealing with the Slim Sauce, 12 Gauge Mike, Field Mouse, Cheezy Grillz type guys of their male counterparts, I'll wait?
Black women constantly calling black men ni**as, useless, weak, conquered, broke, dusty, bullet bags, flunkies of white supremacy etc on the one hand but then still believing that those same black men have an obligation and a duty to fix a community they had no part in the destruction of, get outta here with that rubbish.
Stop wishing on a star, the sooner black men realise that their only allies on this planet are THEMSELVES is the sooner they can free themselves from the chains and the shackles of "da communitah".
So called "good black women" are NOT coming to save you, learn to stand on your own two feet for once instead of constantly seeking out spokeswomen and supporters from black female society to advocate on your behalf. Too many black men out here enjoy being slaves, they hate and deeply despise freedom.
Finally, check out this video where black community advocate Courtney Michelle on the same panel attempted to venture down Waterworks Boulevard in order to garner some SYMPathy, smh:
https://www.youtube.com/watch?v=br45n2ouCZQ/
Courtney Michelle just like most black women knows that the "reach back" option is fast disappearing, those guys who would've performed clean up man services are now beginning to recognise their true value and test the waters elsewhere.
Contingents of black men snapping out of the plantation spellbound trance is NOT good news at all for these washed up, rinsed out and ran through black females desperately seeking out a janitor after they've spent their prime years having their fun in the sun. As I always say, oh well, that's their problem, not mine.
There are too many black men out here who cannot let go and as a result continue to seek out validation and leadership from black women, this is one of the main reasons why the so called black community is a lost cause and why SYSBM is the only viable and sustainable way forward for those black men who can still critically think and reason for themselves as well as stand on their own square WITHOUT requiring female approval and guidance. #SYSBM™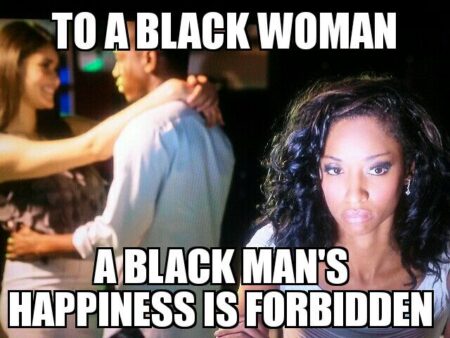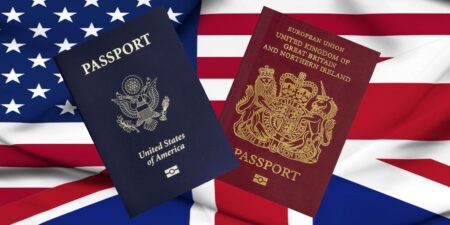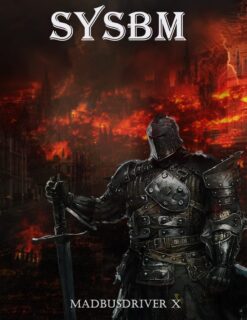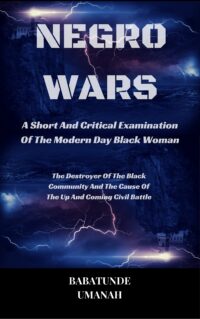 The Deprogramming And Decontamination Process Continues
The Black Witch Can NEVER Change Her Spots
Most High Bless