Evidence:
https://www.tiktok.com/@sincrime/video/7145193552841051398/
I believe the guy may have created this video in line with Black History Month here in the UK which lands in October. I'm not even going to deal with what he said because he clearly either doesn't understand the volatile history between black men and black women, the black females's evil confederacy with the State as well as her acceptance of mutant level feminism or he's deliberately glossing over all such factors and more.
Let's deal with the real reasons why pandering Panjid put out this video, put frankly he's shook because himself and his male peers are observing more Indian women checking for black men and vice versa.
I remember an article I wrote some years back covering a Metro newspaper article dealing with the fact that Indian men were and still are using the line "we get it, you like black guys" as a shaming weapon against their female counterparts in order to pressure them into marriage, please see the Metro article below:
https://metro.co.uk/2018/07/21/why-is-we-get-it-you-like-black-guys-becoming-a-slur-in-the-asian-community-7682803/
Additionally, simping Sanjay just like Admiral Frost realises that as long as most black men continue to remain bound to masculine black women, those black men will NEVER prosper and will perpetually be locked into a never ending cycle of stagnation.
In other words, Indian men want black men to remain on the plantation just as much as Captain Snowy, his black female flunkies and their blue pilled, pro black simp squads.
You black men need to open your eyes, there are MANY OTHER confederations outside of racist white men who do NOT want to see you being fruitful and prospering as they are.
Don't you find it very suspicious in light of Passport Bros recently gaining a bigger spotlight that random groups all of a sudden are coming out of the woodwork trying their utmost to steer you black men back onto the proverbial plantation?
Indian men are extremely territorial when it comes to Indian women, as we've seen many times before, they won't hesitate to take things to the extreme in their efforts to keep their female counterparts locked in with them because Indian men already know that they're among the least desired males on the planet.
When it comes to dating, Indian men are in exactly the same boat as black women, if both their counterparts refuse to deal with them, both will have an extremely hard time obtaining companionship from other ethnicities. In my opinion Indian and South Asian men are the biggest simps on the planet bar none primarily because of the harsh difficulties they face in the dating market.
As much as you knucklehead pro blacks want to scream "white supremacy" every 5 minutes, dealing with racist whites is literally a walk in the park when compared to the racism against black people emanating from South and East Asians as well as Middle Easterners.
The most racist and hostile people on earth towards black people Are NOT white folks, you fist pumping Negroes need to begin looking at the continent of Asia and start covering real racism at unprecedented levels.
The bottom line is SYSBM™ cannot be stopped, those black men with sense and intelligence will exercise their options and there is nothing Indian or any other South Asian men can do to stop it.
Of course we already know just like the black witch and her white lord and saviour Major Sleet, some Indian men will still try their utmost to throw spanners in the works, however all attempts to stifle SYSBM™ have and will continue to fail miserably.
I work with a lot of Indians and South Asians, because I know as a collective by default they despise black folks, I'll judge them on an individual basis. I find that the younger generation South Asians tend to be cool and laid back, it's more the old guard elders who are not so keen on letting go of their deeply embedded racist customs and tendencies.
Brothers, what are your experiences? Now you're beginning to see in a much clearer light that black men saving themselves is seen as a huge problem by certain OTHER GROUPS. Meanwhile in other news:
https://www.tiktok.com/@helgababushka/video/7155605229017271558/
https://www.tiktok.com/@helgababushka/
Don't ever let anybody tell you that as a black man you're not desired by women of other ethnicities. Like I said before, there are many people who do not want to see you prospering and flourishing, always keep this in mind, be sure to take note of and mark all those who attempt to throw shade on your expansion endeavours.
Another Open Mic Wednesday is here, what's on your minds for this week gentlemen? You've got the floor, roll that dice. #SYSBM™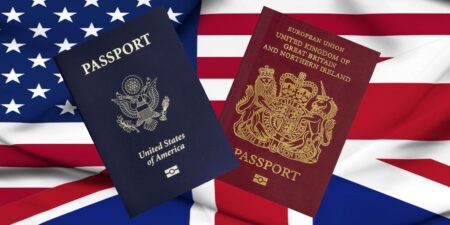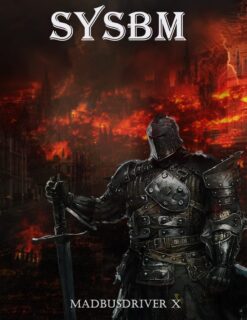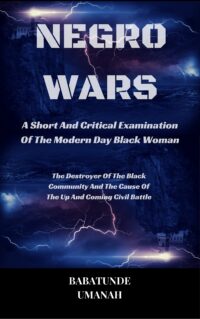 The Deprogramming And Decontamination Process Continues
Stay Individual(In Your Mind)
Most High Bless