Evidence:
https://www.tiktok.com/@bootybri1/video/7141092885591641386/
https://www.tiktok.com/@bootybri1/
Now, I'll be honest, in my opinion Bootybri isn't the type of white female to build anything longterm with, remember when choosing the best quality white woman, you want to opt for the Beckiest Becky available. However, in terms of the dark side of SYSBM™ or a short term mutual exchange arrangement, BootyBri fits right in.
White women aren't even sniping off brothers from the bushes and the trenches anymore, now they're simply walking into the camp, choosing whatever black men they want, rubbing their spoils of easy victory in the faces of black women(who at this stage can do absolutely nothing to stem the heavy flow of black men throwing in the towel on them and choosing to seek out love and companionship elsewhere) and riding off into the sunset with the same black men said black women already stated loud and clear THEY DIDN'T WANT.
I've been telling you for many years now how particular groups of white women have been closely watching and noting black women treating their own male counterparts like complete and utter garbage.
White women have seen that more black men are getting sick and tired of being treated like slaves by the black witch contingent and as far as those particular white females are concerned, if black women don't want decent black men, they'll be happy to take them off their hands. The saying "strike while the iron is hot" immediately springs to mind.
The beauty about certain sects of white women boldly declaring their love for black men means that women of other non black ethnicities can utilise the moment and also roll in and scoop up quality black men of their choice under the radar because of the black female's obsession with watching what white women are doing.
Black women for many decades have been mocking, ridiculing, disparaging and laughing at those within black male society who have their stuff together, heads screwed on straight and who don't have criminal rap sheets 6 miles long while at the same time exalting, worshipping and only giving sexual access to the dregs and the scum buckets who loiter in and roam the streets.
If you continue to tell a particular group of individuals that they're not wanted, eventually they'll leave and journey to where they'll be loved and appreciated. "I'm strong and independent, I don't need a man, I can do bad all by myself", more black men are now responding with "ok then, enjoy your own company, so be it".
Black men increasingly have had enough of black women constantly throwing them under the bus and are now beginning to rightfully push back against black female victimhood propaganda as well as the black female's ritual of black male disparagement:
https://www.tiktok.com/@santofranko/video/7071445807676853546/
The Nike bonnet wearing bandit at the beginning of that video goes by the Tiktok name caileneasely.
Her TikTok account is dedicated to throwing black men under the bus at every opportunity that presents itself, in fact she also felt the need to put her 2 cents into the mix concerning Bootybri's video as can be seen below:
https://www.tiktok.com/@caileneasely/video/7142881304604921134/
You really have to scratch your head when on the one hand black women go around saying that they don't care who black men date, but then on the flip side double down and make a million and one videos talking about how so many black men are dating outside of their race, which one is it?
Even though she's light skinned(possibly mixed race), in typical black female fashion the SINGLE MOTHER Cailneasely(who also has a Youtube channel) doesn't hesitate to erroneously equate black men dating out with so called "self hate", how many times have we run into that old chestnut before?
Black women in particular and left leaning black folks in general love creating their own meanings for long established words, terms, slogans and phrases and this "self hate" term being equated to black men engaging in interracial dating is the latest buffoonery to come from "da communitah".
We already know that self hatred means a literal loathing of one's self, however black women have to alter the definition in their efforts trying to shame free thinking black men into returning to the plantation, albeit this sorcery and witchcraft just isn't working like it did in the past.
Once again we have another case of so many already documented and archived where black women are jealous of the attention black men are receiving because those same black females cannot capitalise on it or syphon it away for themselves.
SYSBM™ will continue to go from strength to strength and there is nothing black women, their blue pilled, pro black simp flunkies or their white lord and saviour Captain Blizzard can do to derail its current trajectory. Brothers, continue exercising and expanding upon your dating options which is your GOD GIVEN RIGHT and never allow any of these militant racist buzzards to tell you otherwise. #SYSBM™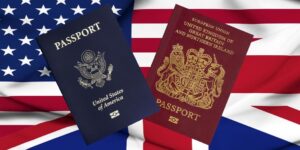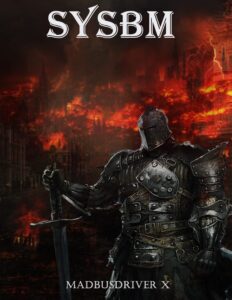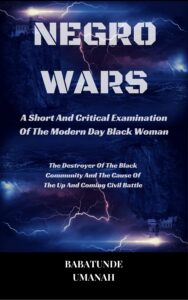 The Deprogramming And Decontamination Process Continues
Black Men, The Interracial Dating Doors Are Wide Open For You To Walk Through
Most High Bless