Evidence:
https://www.tiktok.com/@amattonthemove/
Welcome to another episode of "when swirling goes wrong", but this time it's the white male version. I keep on saying that it doesn't matter the ethnicity of male a black female manages to get with, she'll still remain defective beyond repair for life because her dysfunctional mentality and disjointed psyche will always reign supreme.
No white man worth his salt who knows who he is would ever tolerate such violence from any female yet alone a black one, this is why the majority of black women who manage to get chosen by a white man will typically link themselves to a subservient, unestablished, beta type guy where they can pull violent nonsense such as the above already knowing they'll get away with it.
The wench even went as far as to spit on her man, such actions clearly demonstrate how little respect she has for him and how she has no problems throwing disrespect toward him.
As I said above, black women as a collective are damaged beyond repair individuals and white men would do well to heed the warning and take that diagnosis seriously. Black men already know this which is why so many of us have left the building never to return, the serious lack of viable and suitable candidates within black female society is very real.
Let's go a little deeper into this, the primary reasons why so many men in the West tolerate abuse from women is firstly fear of the legal consequences for putting a violent witch in her place coupled with the effects of the new mutant GMO, feminised version of masculinity that has been injected into male society by the State as well as the slow syphoning away of classic/traditional manhood by the same working in conjunction with dysfunctional Western women.
I've said it before and I'll say it again, if you're ever involved in an unfortunate situation with a violent woman, there is no talking her out of throwing hands and you can put the feral hog down swiftly and exit the scene without encountering further "problems"(I shouldn't even have to say that in view of the circumstances), by all means TAKE that opportunity. Violence and aggression should NEVER be tolerated no matter who the aggressor is MALE OR FEMALE.
This is a very sad situation that has been made even worse by the fact that he impregnated this evil harriet, how many times have I stated on this website how men in general and black men in particular need to proceed with extreme caution when depositing their seed as 5-10 minutes of pleasure in a moment could easily flip and turn into 18 years of pain, misery and suffering?
To make matters worse, in typical black female fashion she won't even allow this guy to see his own child, this is just some of the evil leverage that the State has given Western women over men in it's efforts to strip male society of the last vestiges of true masculinity and manhood remaining.
Part of me feels sorry for the guy because of the fact that domestic violence against men rarely if ever is taken seriously and because of this as well as the shame associated, most men choose NOT to report their cases and instead opt to suffer in silence.
The other part of me however struggles to sympathise with him because seeing how much of a violent savage this siren is, he should've NEVER gotten her pregnant at all. You must NEVER place your seed into defective women, we SYSBM Knights are always emphasising the importance of choosing a quality stargate and this is one of the main reasons why.
Normally the casualties of Swirl Mountain are black women, however in rare cases white men who have fallen victim to the black witch can be found at the base of its summit broken and decimated.
Gentlemen, IT IS NOT YOUR JOB TO REHABILITATE DAMAGED AND BROKEN WOMEN, at the slightest sign of violence walk away and never look back, you're NOT obligated to put up with such behaviour and NEVER allow these simps as well as the catacomb dwelling, passport hating miscreants to tell you otherwise.
Swirling/divesting/levelling up doesn't change black female nature, when dealing with non black men they'll simply mask the dysfunction and degeneracy for longer until their white lord and saviour becomes locked into the system, it's at this point that the black witch will reveal her true colours and move in for the kill.
Domestic violence against men is very real and quite a common occurrence, however the Western lamestream media in its quest to dehumanise men typically ignores their plight while at the same time conveniently portrays women as the usual and majority victims, however nothing could be further from the truth.
Always remember, women initiate domestic violence more than men, this is an inconvenient truth that the mainstream media has gone to great lengths to cover up, attempt to rubbish or run smear campaigns against those who dare to highlight it.
I've no doubt that the high priestess of Swirl Mountain Christelyn Karazin nor the black witch of Scalp Summit Miss Cynthia G will purposely ignore the evidence above, G especially will continue to vent vain ramblings about black men "being in tandem with white supremacy" while at the same time wearing a European style wig on her head, using off tone makeup to make herself look lighter as well as advocating for unborn BLACK MALE babies to be assassinated, you cannot make this stuff up.
Another case illustrating just how dangerous and how much of a loose cannon your average modern day black female can be, all the best to those black men who are still holding out with the hope that one day they can find a "unicorn/good sista". #SYSBM™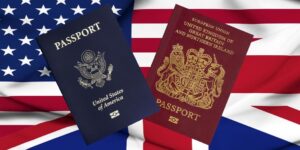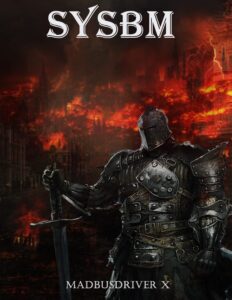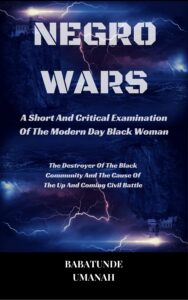 The Deprogramming And Decontamination Process Continues
A Black Woman Can Never Change Her Degenerate Ways
Most High Bless