Evidence:
https://www.tiktok.com/@mystique93/video/7134782809884953902/
https://www.tiktok.com/@mystique93/
This just goes to show you how much so many black women love sticking their dirty noses into black men's business because when black men are talking about getting their passports and going overseas, they're NOT TALKING TO BLACK WOMEN, they're conversing with and advising other BLACK MEN.
These same stubborn, stuck in their ways, prideful and arrogant black females are watching very closely regarding certain sects of black men getting passports and travelling, don't let these heifers pull the wool over your eyes, they're very concerned however as per usual are trying to "play it cool" as if they don't care.
So no witch, the departure announcement is NOT FOR YOU, it's for other black men to take heed and possibly look into taking the same action if their eyes are open and they see the Western black female for what she is, an extremely bad deal.
Meanwhile, white and other non black men are getting their passports and travelling without any pushback whatsoever from their female counterparts or their respective peers, make this make sense.
Gentlemen, remember what I've been stating for years about the modern day black female being Captain Euro's lieutenant who regularly reports back to him concerning the affairs and activities of black men.
For this reason black women as a collective will always be lurking in the shadows or round a corner in the near vicinity of brothers hoping to catch "a scoop" or some sort of "intel" they can take back to Admiral Frost in exchange for some Scooby snacks.
Check this video out below, bar the masculine energy, fake eyelashes, funny makeup and referring to black men as ni**as, she gets it and explains exactly why black men are throwing in the towel on black women:
https://www.tiktok.com/@kelliekelshow/video/7139371258570886443/
https://www.tiktok.com/@kelliekelshow/
Another Open Mic Wednesday is here, what's on your minds for this week gentlemen? You've got the floor, roll that dice.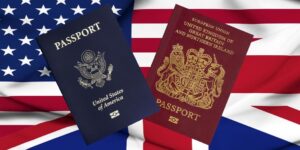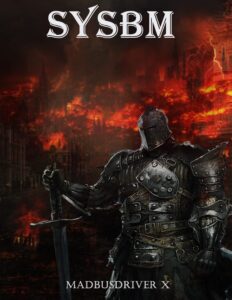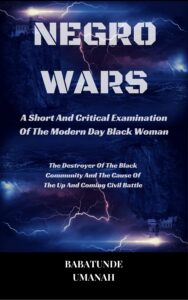 The Deprogramming And Decontamination Process Continues
Stay Individual(In Your Mind)
Most High Bless