Evidence:
https://www.tiktok.com/@otherworldlychanneler/
Yep, that is exactly where her comments belong, in the toilet and it looks like her Tiktok profile has been flushed away as well. It's also fitting that the person flushing the toilet on this divestment flunky is a white guy. These angry and bitter black sirens stay posting ludicrous videos to TikTok and other social media platforms as per usual continuing to ignore their DIRECT involvement in the same dysfunctional black males they complain about, smh.
This is one of the reasons why the world looks upon most black women as a collective of retarded children with serious learning difficulties. They are the very ones raising and entertaining these same problematic black males, additionally aren't these the same black harriets who are constantly confessing their love for "thug Negroes"?
The black males who find themselves in and out of jail can also be found in the houses and apartments of these same black females giving them a good penitentiary style drilling. It should also be added that the black female's love for thug penis is so strong that she won't hesitate to apply for a correctional officer's position in a local prison just so that she can be nearer to the criminals and gangsters she loves:
https://dailyvoice.com/new-jersey/essex/news/female-nj-correctional-officer-had-sex-for-year-with-state-prison-inmate-authorities-charge/800245/
https://rollingout.com/2015/07/14/meet-4-female-prison-guards-impregnated-black-guerrilla-family-inmate-tavon-white/
https://www.dailymail.co.uk/news/article-2282369/Tyshinia-Love-Brewster-ANOTHER-female-prison-guard-sex-inmate-shes-pregnant-child.html
https://www.thestate.com/news/local/crime/article230669224.html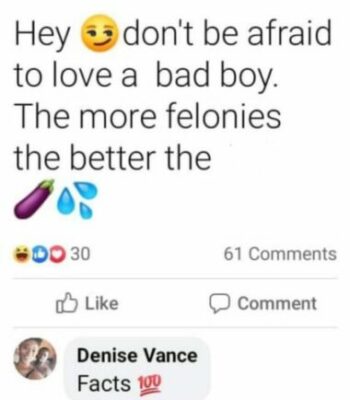 The problem with most black women today is they believe other people in the world are as stupid as they are, broadcasting to the entire planet their admiration for the lowest of the low black males yet they believe other people don't see this and take notes.
At this stage black women look extremely stupid complaining about certain sects of black male society because as we all know most black males are being raised by single black mothers, thus if there are any so called problems with black men then black women having raised them must be held to account for the finished defective products.
You'd really think black women would stop and ponder before opening their mouths about a group of men they claim are problematic seeing as these same black sirens are the ones who've manufactured those guys to begin with.
Let me also point out the fact that there are plenty of black men out here without criminal records who've never been to jail or prison, however black women many times over have made it abundantly clear that they're NOT attracted to these particular guys who they commonly refer to as "educated lames".
Black women are the only group of females on planet earth who believe they can forge a "and they lived happily ever after" scenario with the dregs and the scum of black male society, at least women from other races accept that no long term relationships can ever be created from dealing with street loitering bums.
Free thinking black men with common sense and their heads screwed on straight will recognise that this modern day black female is for the sewers, accept at this point there is nothing outside of a miracle from God himself that can change her trajectory for the better and accordingly move on to greener pastures.
Only bewitched, programmed and indoctrinated black men will continue to stick around and hold out believing that black women as a collective will eventually see the light and change their ways towards improvement, keep wishing on a star, that will NEVER happen.
Black women, continuing to divest/swirl/level up in THEORY but never in practice, smh. #SYSBM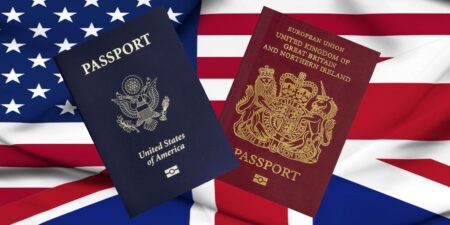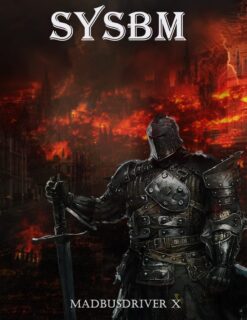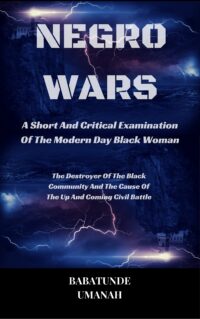 The Deprogramming And Decontamination Process Continues
Know Your Enemy And Act Accordingly
Most High Bless