Evidence:
https://www.tiktok.com/@aamborghinii/video/6977922082357120262/
https://www.tiktok.com/@aamborghinii/
https://www.instagram.com/aamborghini/
Once again, who do we have to blame for this black female's delusions of grandeur, that's right, hoards of desperate black male simps jumping into her inbox on the daily hoping they can get access to her contaminated snatch, smh.
I'm sorry, because of the variety of external appendages most black women use and are addicted to, the overwhelming majority of black females these days look like exaggerated caricatures and cartoon characters.
Haven't you noticed how more or less most black women you see look the same, tattoos, weaves, ridiculously thick fake eyelashes, 3000 pounds of make up like they've just come out fresh from the spray paint shop, extra long raptor claws(how do they clean their behinds properly with those long nails attached to their fingers). Where are those black women expressing and embracing their uniqueness and individuality, not following the trends every other black female has jumped on board with, that's right, no where to be found.
Apparently you're not "grown" because if you were, you wouldn't be shouting at the camera like a child in your car making cringe video content for TikTok. As I've stated many times before, you must always determine a black woman's character via her actions, never her words.
The same theme rears its ugly head once again, social media has ruined and destroyed yet another female. The deeper women entrench themselves in social media, the more contaminated they become, they're so desperate for that outside approval and validation, they've become heavily addicted to the attention and can no longer live without it.
The first thing they do upon awakening before they've even brushed their teeth is to check all of their social media accounts to see what new simps have jumped into their inboxes as well as to lap up the comments and likes on the last video, photo or statement they've posted.
Everything to these cyber Jezebels is about social media likes, attention, validation and approval, hence why when men approach them, in some cases instead of giving the man a phone number, they'll direct them to one of their social media accounts and tell that man to "follow them".
This is also one of many reasons why dating apps are a serious problem, unfortunately there are large swaths of females on dating apps just for the purpose of drawing more men towards their social media accounts, they're not actually on those apps looking for dates and relationships. This may be a primary reason why some brothers in 2022 are having a hard time meeting somebody who is serious via dating apps.
These Alice In Wonderland harriets delude themselves into believing that because they're now receiving attention from men on an international level, this somehow equates to their value increasing, however nothing could be further from the truth.
A woman's quality is determined by her character, personality, moral standing and how she carries herself in general, not by the number of blue balled simps flooding her inbox, these delusional internet sirens would do well to remember this.
Gentlemen, ignore this black siren's rant about women being the prize, women have NEVER been the prize and they NEVER will be. The only males who view women as a prize are the simps as well as those individuals with low self esteem and low self confidence.
Men have built this entire planet, women have built nothing yet we still have knucklehead females out here claiming that they are something special when they're not. You're only special to simps and desperate men, don't ever think about transferring those thoughts over to men of quality, that "women are the prize" garbage won't fly over here.
Finally, as I've stated before, any woman who is genuinely interested in you won't be concerned about money being spent and who's paying, she'll just be looking forward to being in your presence and spending quality time with you regardless of the location. #SYSBM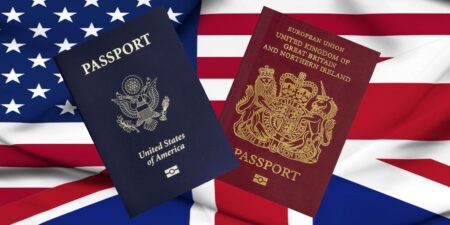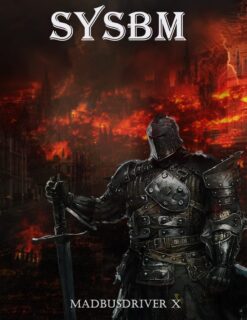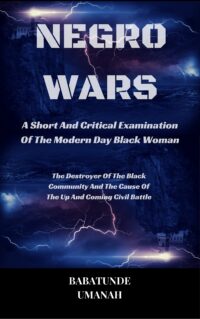 The Deprogramming And Decontamination Process Continues
Be Sure To Give Delusional Black Females An Extremely Wide Berth
Most High Bless