Evidence:
See what happens to your average lame blue pilled Negro simp who limits his options to "black women only", this is what he has to put up with. How much do you want to bet that if he had chosen to fly out a non black female instead, his chances of getting some sex would've increased exponentially?
This is the modern day blue pilled, black male simp, forever blue balling himself because of his foolish allegiance to the black female. First and foremost any female who wants to meet up with you, let her spend her own money travelling to the destination, DO NOT FLY THESE FEMALES OUT ANYWHERE.
Additionally, because black women have a built in mechanism of disrespect towards black men, they already know they can get away with this type of behaviour but ONLY with those black men who deal with black women exclusively.
A self aware, self confident, multiple option minded brother would've NEVER hooked up with this chick to begin with, she's your typical hoodrat minded black female, tatted up, ridiculous fake eyelashes, face spray painted with several layers of makeup, probably a glued on weave/wig on top of her head, the usual checklist.
Again, these black women love playing their blue balling games with these lame Negroes, she knew exactly what the expectation was when he bought her the plane ticket, however her agenda was to use him for his money and resources while no doubt getting dicked down up the street by Slim Sauce and Field Mouse.
There is one way to ensure that you don't get played by women, don't engage in the stupid games they want you to participate in that only work to their benefit. I already know what the dating coaches will say, "he didn't have any game, that's why she refused to give up the cheeks". My better suggestion however is that he shouldn't have entered the "game" to begin with.
As I've stated before, attention is the principle currency of these modern day women, any female who refuses to reciprocate the attention, time and energy you put in her direction, withdraw those elements from said woman IMMEDIATELY!
Back in the day women knew that any attention they received from men would have to be reciprocated in like manner, however in 2022 these new age feminist harriets want to garner as much attention from men as they can FOR FREE. Black women are the chieftains of this practice and have been doing it long before other women began jumping on the bandwagon.
Gentlemen, don't be like this blue pilled simp in the above video, don't fly out women period, give an extremely wide berth especially to those females who aren't reciprocating to ensure you don't get blue balled in the process.
Flirting with the guy online for 2 months, then finally going to this stranger's house, walking around the yard in a towel after showering, sleeping in his bed but now she's trying to pretend that she didn't know what was supposed to go down, smh.
Trying to label the guy as "lame" for expecting what she knew full well he was expecting and what she was supposed to put out, smh. Yes, he's a lame but not because he expected sex from her.
Black women as a collective are spectacularly goofy creatures, full of decomposing garbage and deception, once again, these "black women exclusive" black men are getting played like this out here much of the time but like the knuckleheads they are still choose to "keep it real" ie severely limit their dating and mating options. Oh well, that's their problem, not mine. Another Open Mic Wednesday is here, gentlemen, you've got the floor, roll that dice. #SYSBM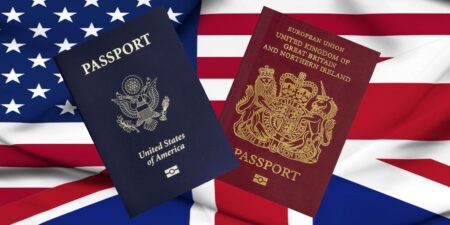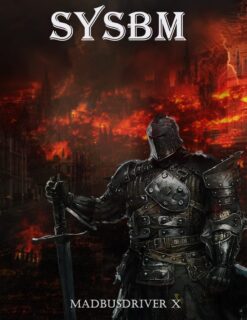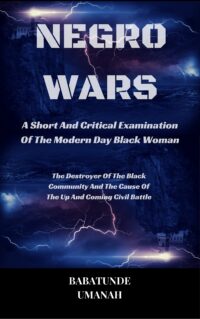 The Deprogramming And Decontamination Process Continues
Stay Individual(In Your Mind)
Most High Bless