Evidence: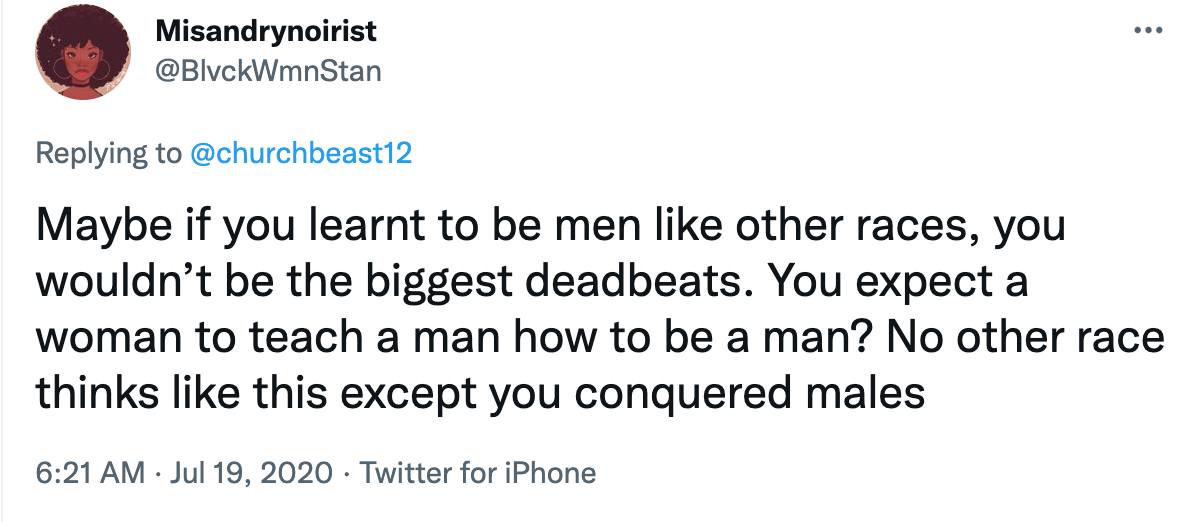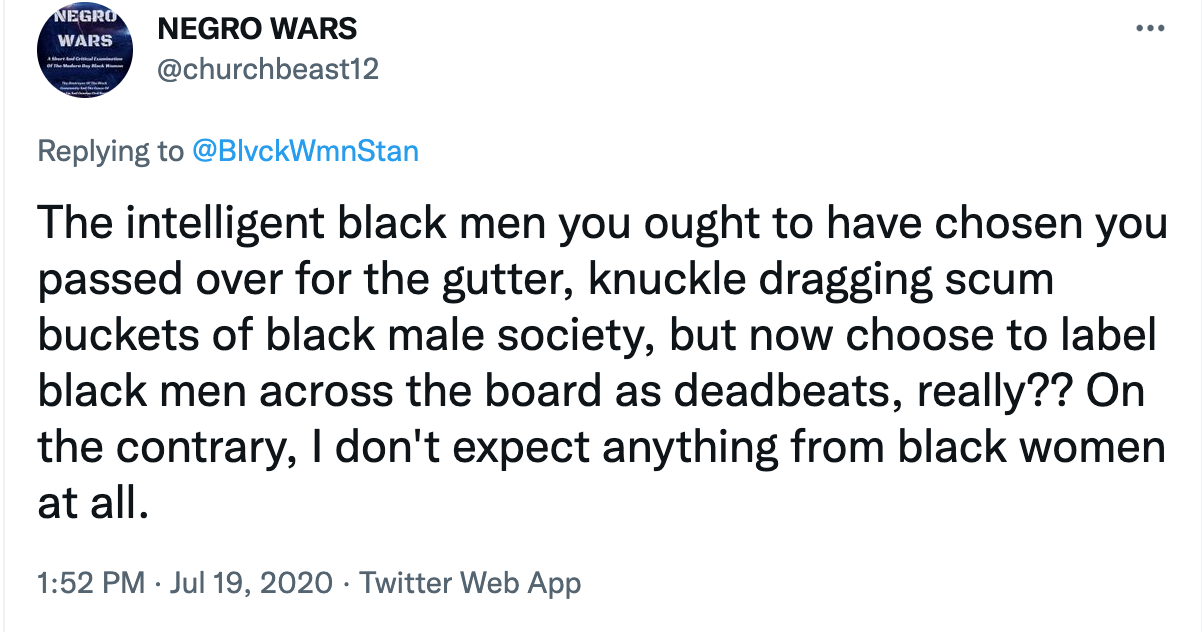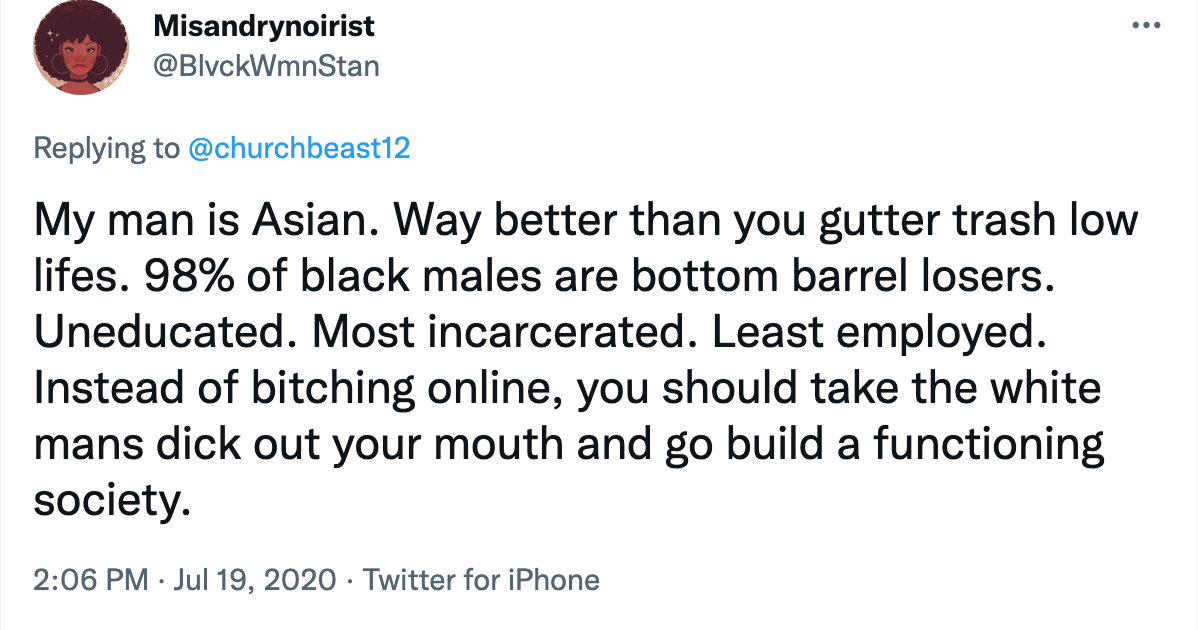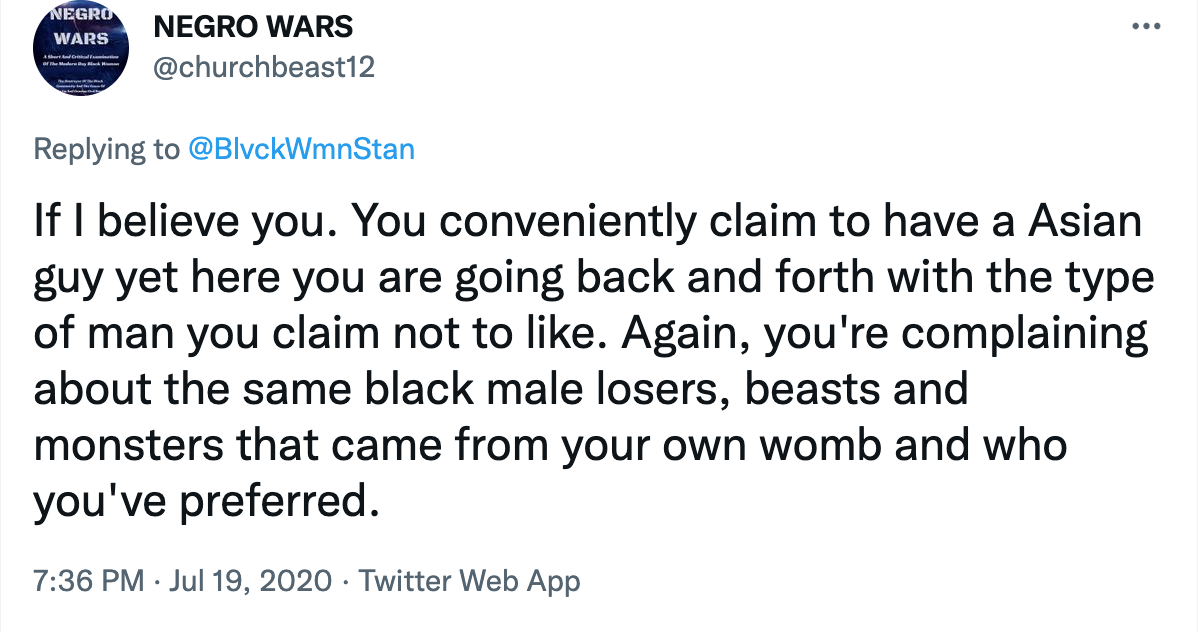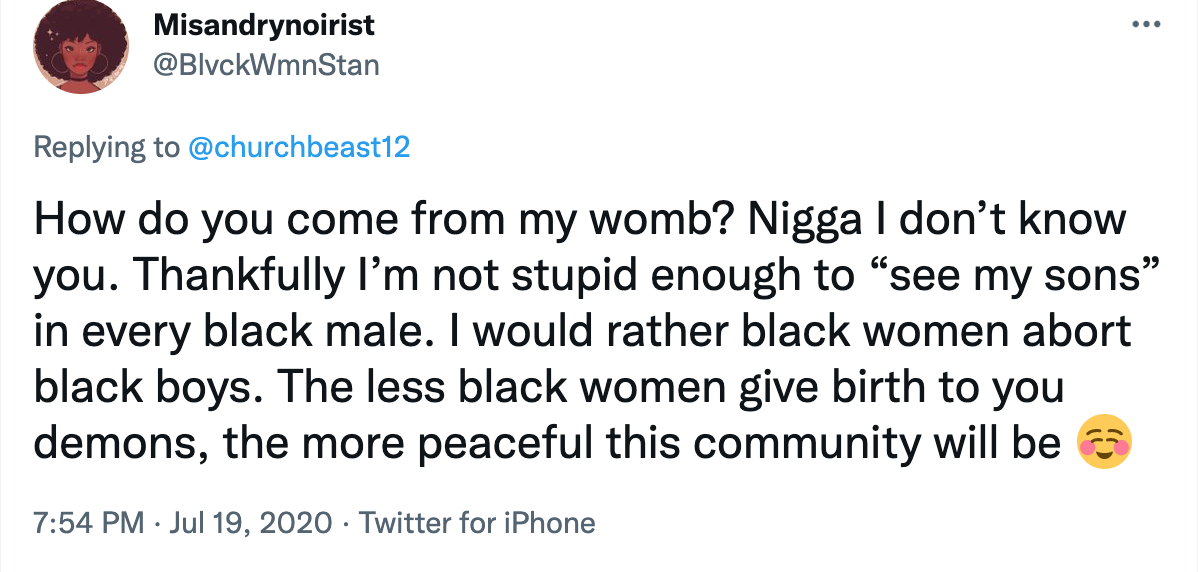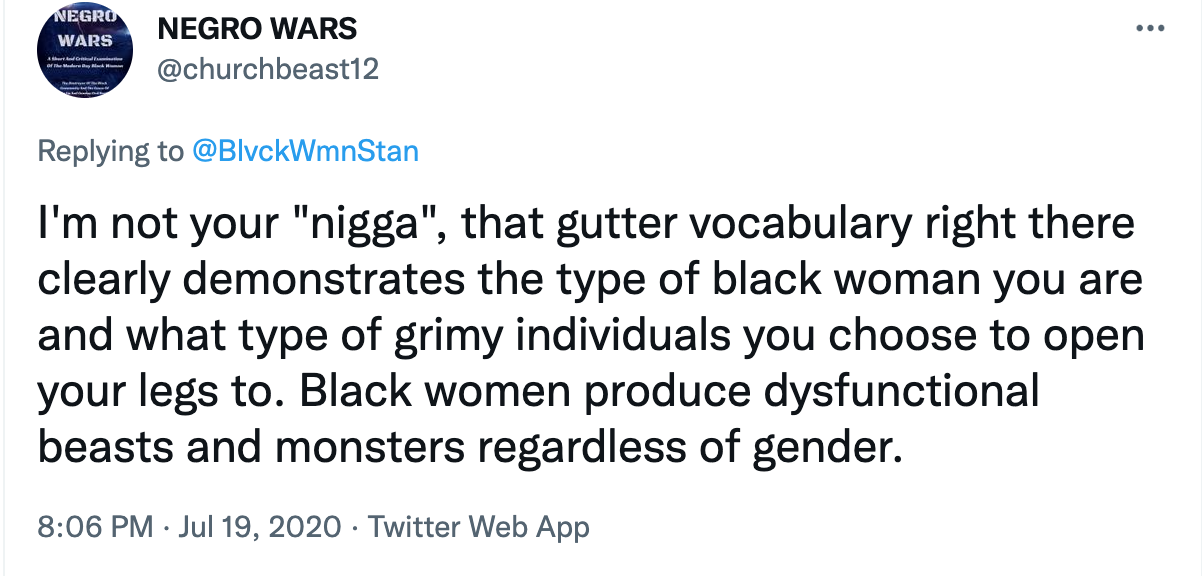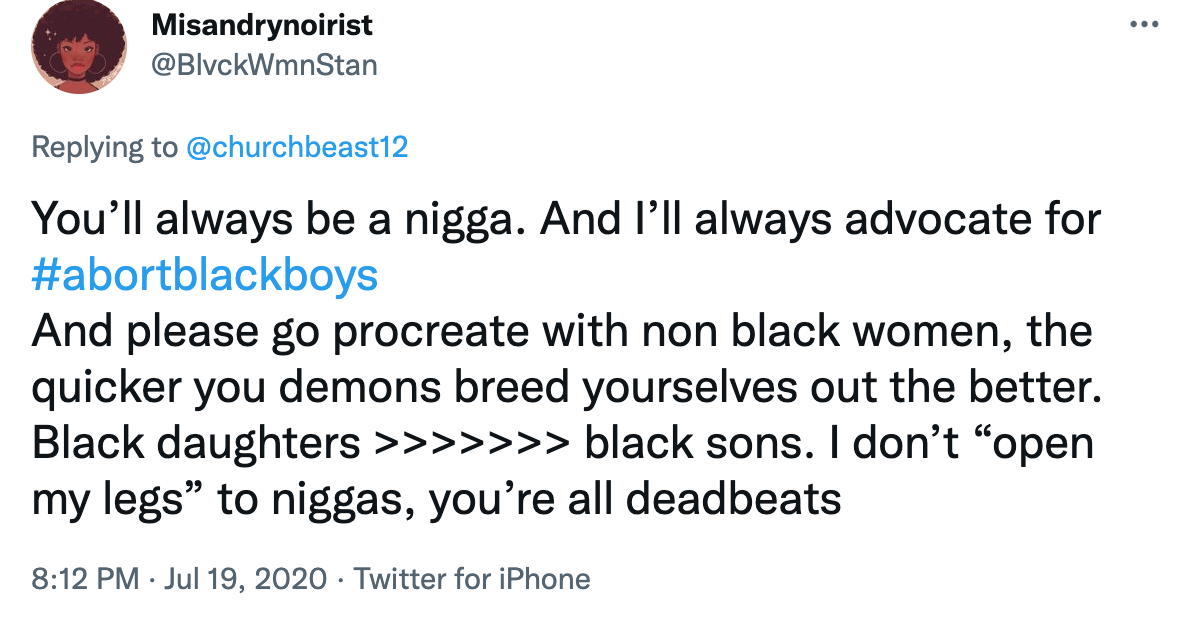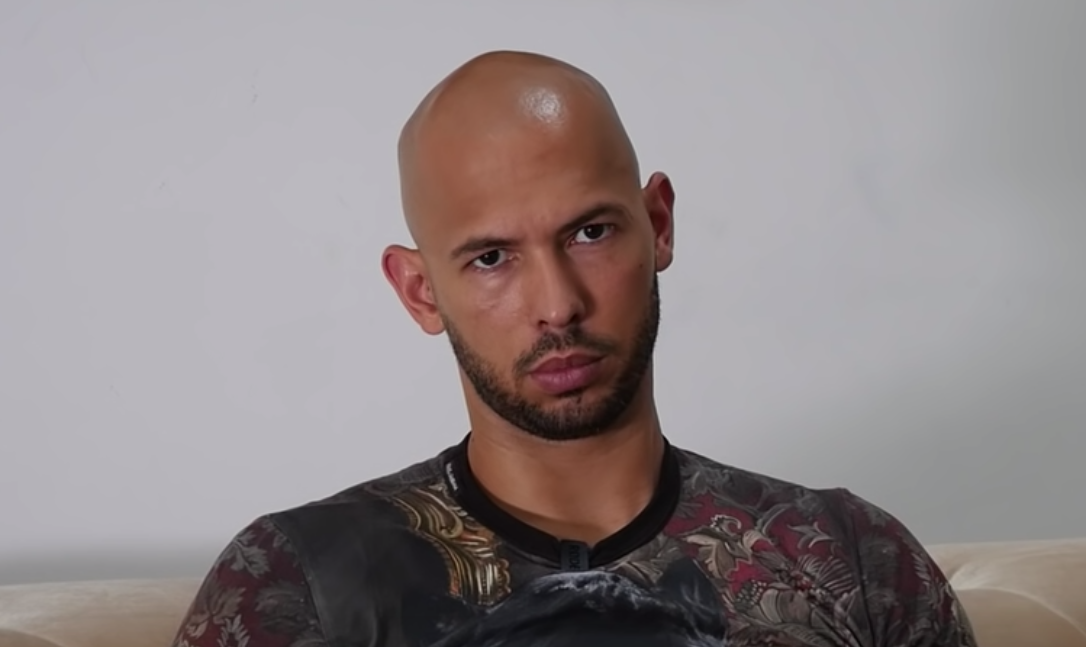 https://twitter.com/BlvckWmnStan/status/1284837037716062208/
https://twitter.com/BlvckWmnStan/
I pulled these tweets from 2 years ago, they were in response to the Colourism/Featurism article I released back in July 2020 5 months before the old website got shut down. Like I've stated before, outside of heavy witchcraft, I really don't understand those black men who still believe they can make a relationship work with a group of females who hold this kind of attitude towards them, smh.
This is the typical story of your average modern day black female, they open their legs to the dregs and the scum of black male society and at the same time expect miracles to manifest in the relationship. Obviously when these doomed relationships fall apart one after the other, all of a sudden the upstanding, educated, intelligent, free thinking black men they rejected and chose to pass over are also now to blame for the negative outcomes these same black sirens suffered as a result of their own bad decisions, you really cannot make this stuff up.
Black female Twitter is a cesspool of angry, bitter and disgruntled black harriets who messed around with the wrong types of men, received their just dues but at the same time refuse to accept that life actually works in such a fashion. Because most black women are severely mentally ill and unstable, they believe that life should reward them whenever they make stupid, idiotic choices.
The reality of the situation is most black women put plain and simple are premium grade A childish dickheads who always feel that they have to be right all the time, this is especially the case when black men are involved. When a black female does something wrong and things turn out bad, conveniently it's always the black man's fault.
In fact, I'm not aware of anything black women have suffered as a result of their own foolish decision making where the blame hasn't been placed upon the shoulders of the black man. These are the same females that have the support of ultra simps such as the blue balled crusader Coen Naninck as well as the cowardly fake academic Aaron Fountain Jr.
This benighted black witch said that 98% of black men are bottom barrel losers, uneducated, most incarcerated and the least employed. Black women continue to expose themselves concerning the type of black men they gravitate towards, thugs, gangsters, criminals and general deadbeats.
In the eyes of the average black female, no black men of value exist outside of those 4 groups, they are literally blind to the upstanding, brothers who for years they've looked over, bypassed, constantly rejected, mocked, ridiculed and laughed at.
This is why black women with the assistance of the lamestream media are constantly rehashing the "there aren't enough available black men for black women" mantra. When what constitutes as a "good black man" to your average black female is a criminal, a gangster, a thug or a general gold grill wearing, pant sagging bum, it's not surprising there is a severe shortage amongst those guys because most of them are either on the run, in jail, prison or the grave.
It's funny though how all of a sudden once these black harpies have been ran through by 12 Gauge Mike, Slim Sauce, Shorty Fist and Field Mouse and as a result have 2,3,4,5,6,7,8 children en tow, they immediately know where to look for the guys they gleefully and arrogantly mocked, ridiculed, laughed at, rejected and passed over before, smh.
Notice how you'll NEVER see or hear pro black, pan African pundits such as Dr Umar Johnson give an explanation as to how so called "black love" is supposed to function when the overwhelming majority of black women simply aren't attracted to black men who don't fit into the thug, criminal, gangster, deadbeat demographic.
The overwhelming majority of black women deserve the incredibly grim future that awaits them and those black men who choose to unconditionally worship as well as follow them deserve the same. #SYSBM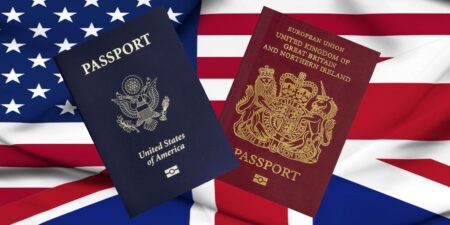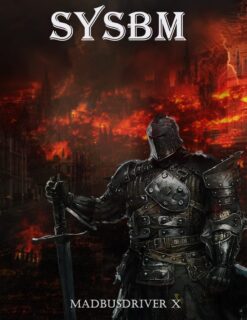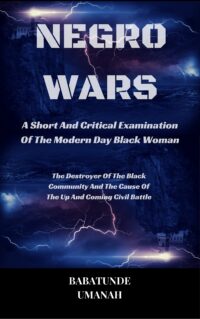 The Deprogramming And Decontamination Process Continues
Swirlers, Divestment Flunkies And Black Females In General Continue To Make Slap Fools Of Themselves
Most High Bless