Evidence:
https://www.youtube.com/watch?v=_mgnqsXc78s
https://www.youtube.com/channel/UCUy0nuNg9v_qt9ymJyKLSkw/videos
I remember one of you brothers posted a video from this guy's channel a while back, he's going in really hard on these wishing upon a star divestment cronies and wannabe swirlers and rightly so.
Now he pointed out the grey hairs on this monstrosity, however I'm more inclined to point to the massive chunk of hair that's missing from the right side of her head(our left side), what the heck is that all about?
Once again, these so called wannabe "divestors" out here be looking like Frankenstein's monster. Divested Zealot Response Channel is correct, these desperate "I wish white men would pay me at least some attention" black females use the sorcery and the witchcraft of social media to deceive these younger black females into believing that snagging themselves a General Blizzard is a walk in the park, however nothing could be further from the truth.
As I've always stated, the majority of black women who talk about swirling, divesting and levelling up are only doing so IN THEORY, NEVER IN PRACTICE. An exceptionally attractive black woman(which these days is extremely rare) who is actually given the opportunity to date out doesn't spend hours upon hours on the internet talking about it, she simply gets on with it.
The reality of the overwhelming majority of these so called "divestors" looking like The Morlocks really isn't anything new, remember a number of years back when the high priestess of Swirl Mountain Christelyn Karazin hosted a Swirling retreat, when photos from that retreat finally surfaced, most of the attendees looked like overloaded oil tankers, beached whales and super size cruise ships.
Most black women today are made up of weaves and wigs of all colours, fake eyelashes, fake nails, construction site layers of makeup not to mention the serious weight issue that plagues too many black females, white men of quality and substance most definitely are NOT going to abandon attractive white women and instead choose a Becky wannabe black female, that's never going to happen.
As I've stated many times before, this modern day black female is the one who has created the very same "Blackistan" she frequently complains about, those dysfunctional black men they advise other divestment flunkies to keep clear of came from their loins.
Black women will NEVER be able to escape the defective products that have been crafted via their own hands, so called "divesting" is a pipe dream. Racist white men were the ones who sent their black female flunkies into the black community to destroy it and now black women in their delusions of grandeur honestly believe that they can find peace and sanctuary in the bosom of their white lord and saviour in order to escape the destruction they themselves brought upon "da communitah", that's never going to happen.
Finally, as I stated many times before, black women time and time again fail to understand the relationship dynamic between themselves and white men, they are the white man's flunky and occasional sex toy, nothing more, nothing less, however most of these theoretical divestors are having an extremely hard time accepting this reality.
Swirling/divesting/levelling up is simply another "get your popcorn, you favourite beverage, sit back and enjoy the fireworks" movement, white and other non black men aren't checking for black women in any significant numbers, however this doesn't stop black women from frequently diving into their Alice in wonderland fantasies pretending otherwise. #SYSBM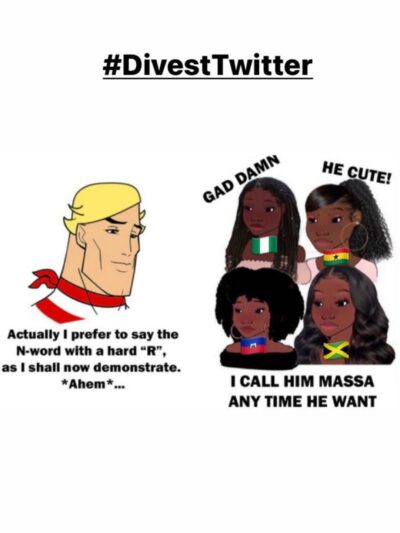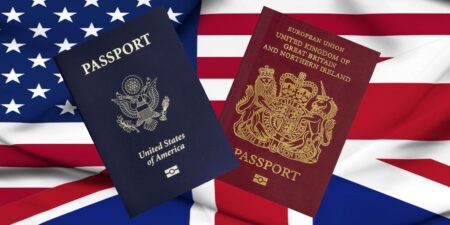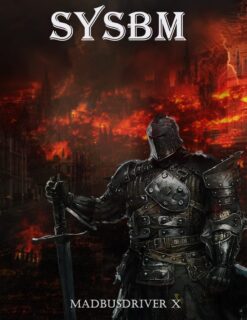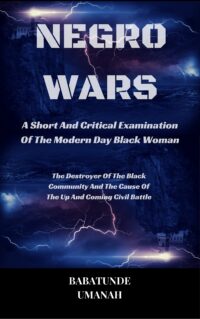 The Deprogramming And Decontamination Process Continues
Divestment Is A Failure For Black Women Just Like Swirling And Levelling Up
Most High Bless