Thanks to brother Samuel for alerting me to this video.
Evidence:
https://www.instagram.com/iam.courtneymichelle/
https://www.youtube.com/c/IAmCourtneyMichelle/
It looks incredibly suspect when you host a panel discussing SYSBM but you fail to at least invite either the originator/founder of the lifestyle MadBusDriver, one of the long standing members of the philosophy of which I Verbs2015 am one or all of us.
This reminds me of a couple of years ago, back at the end of 2019/beginning of 2020 when SYSBM was briefly thrown into the spotlight shortly after I'd posted the SYSBM Tenets and all the detractors came out of the woodwork thick and fast throwing pure shade on the movement, yet none of them had the courage to invite any of the long standing members or MBD himself onto their panels in order to debate, answer questions and clear up any SYSBM misconceptions.
It is common courtesy to invite the originator of the particular topic you wish to discuss onto said panel, for example that's like choosing to host a panel talking about the Mode One approach to dating, yet failing to invite Alan Roger Currie to the discussion, that would be incredibly rude and dodgy behaviour.
This is a deliberate move, you see most of these individuals have dodgy preconceptions and faulty inbuilt conclusions concerning SYSBM that they wish to remain in place and inviting true SYSBM practitioners and tacticians onto their panels would muddle up their plans to have the lifestyle painted in a negative light or whatever twisted narrative they seek to uphold.
Additionally, they don't want the smoke especially from a person like myself who isn't afraid to speak the truth without a filter and who equally is ready to supply them with a damning report concerning the decrepit state of their "black queenies" and black female society as a whole.
So, it looks as if the Black Manosphere reckons they've found yet another "unicorn" black female in the name of Courtney Michelle who I hadn't heard of until the other day when the link to the above video was sent to me.
Some folks never learn. We've seen this familiar story pan out before when a half decent looking black female gets around these Black Manosphere Negroes, they shoot their loads on sight, believe she's the best thing since the internet and once again fail to see how they're being hoodwinked and bamboozled by stealth into exalting and building her up while they themselves remain in the same spot, don't believe me, just look at what happened with Jessica X.
Let's also not forget the cleavage showing black Jezebel named Irene Yvette who in 2018 rolled into the Black Manosphere upon invite and had no problems berating and disparaging black men on various issues despite her having 2 mixed children from a failed marriage to General Blizzard.
As you can see if you skip through the video, Courtney Michelle was able to pull up SlayingEvil.com and reference from it in her panel discussion and analysis, however she was unable to shoot me an email at least letting me know that she was going to hold an SYSBM discussion and if I wanted to join it and chime in I was welcome to do so. Unicorn black woman, what part please, where's the common courtesy?
Gentlemen, as more black men jump ship and SYSBM continues to grow in popularity, expect to see more opposition members hosting panels in dark corners drawing their own disjointed conclusions as to what SYSBM is and how it came about without inviting MBD or any of the founding original members to the table. SYSBM has black women very worried.
Of all the black men black women as a collective hate, SYSBM practitioners are despised the most because we are one of the few black male groups who haven't been afraid to walk away from and cut ties with the modern day black female completely in terms of dating and mating or at least as much as we can overall.
As heterosexual free thinking black men we also condemn many of the movements and ideologies black women liberally attach themselves to and support especially abortion and the LGBTQP lifestyle, black women have a serious problem with any black men who refuse to support them killing unborn children, equally refuse to support them on feminism, homosexuality and all such related branches.
Finally, I have to laugh whenever black women or their blue pilled, pro black simp flunkies attempt to liken SYSBM to the swirling/divesting movement even though the origins and the reasons behind both are completely different, this particular topic deserves an article all by itself to remind these knuckleheads just how far apart divestment escapism is from SYSBM. Article coming soon, stay tuned.
Even though they're putting on a brave face, you can clearly see SYSBM has black women shook out in these streets, the thought of them having to fend for themselves is now very real and the reality that most of them are destined to be smashed to pieces against Mount Singledom is slowly beginning to sink in, have your popcorn and freshly squeezed juice at the ready for the up and coming show.
When you have an SYSBM manual discussing the lifestyle in depth plus my book Negro Wars which profoundly talks about the many problems that black women have created within black society, there is no longer any excuse or a lack of understanding on any level concerning why more black men are choosing to throw in the towel on black women and alternatively are seeking out love and long term companionship elsewhere. #SYSBM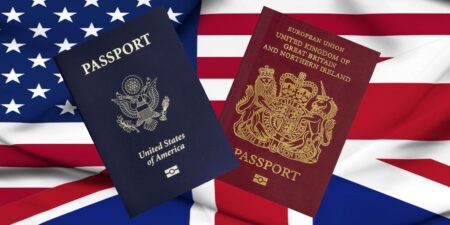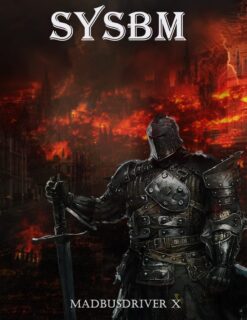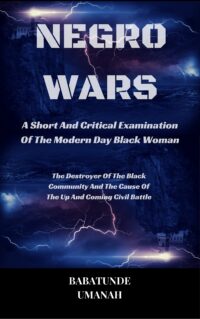 The Deprogramming and Decontamination Process Continues
SYSBM Continues To Move Forward Despite The Unwarranted Attacks Against It
Most High Bless