Evidence:
https://www.thegatewaypundit.com/2022/06/breaking-supreme-court-reverses-roe-v-wade/
https://www.aljazeera.com/news/2022/6/24/roe-v-wade-us-supreme-court-overturns-landmark-abortion-ruling/
https://www.rt.com/news/557753-court-overturns-abortion-landmark/
What this means in a nutshell is these liberal child killers are most likely going to have to travel to a blue state in order to carry out unborn child assassination service requests. Of course, these volatile, evil, savage lefties haven't wasted anytime in getting to work doing what they do best when things don't go their way, rioting and resorting to violence like the extremely sore losers they are:
https://www.thegatewaypundit.com/2022/06/chaos-los-angeles-violent-leftists-riot-roe-v-wade-overturned-videos/
https://www.thegatewaypundit.com/2022/06/known-street-preacher-assaulted-pro-abortion-antifa-mob-seattle-video/
https://www.thegatewaypundit.com/2022/06/breaking-arizona-senate-evacuated-pro-choice-rioters-breach-security/
When I was growing up, I was told in no uncertain terms that the schoolyard bully would continue to be a pestilence and a nuisance until you punched him/her in the nose. The same can be said for these leftist terrorists, until they're profusely leaking blood as a result of righteous beatings, they won't stop attempting to hold the US hostage whenever laws and policies are enacted they don't agree with.
Justice Samuel Alito and the other justices who voted in favour of overturning Roe vs Wade were right, abortion has NOTHING to do with the US Constitution, the judges that made that fatal decision back in 1973 to legalise the killing of unborn children have a lot to answer for if they're still alive. If not I've no doubt that as we speak they are paying a heavy price for making such a rash and murderous decision.
Even if you don't believe in a higher power, just by the way that life operates in of itself, there's no way that 63 million plus unborn children's lives(over 20 million of those lives taken have been black) can be expunged and at some point there not be some kind of recompense meted out to those who've willing chosen to spill innocent blood.
The way abortion has been sold to women since its legalisation is insanely diabolical, pure wizardry and deviltry at its height, using soft and benign sounding terms such as abortion, 1st, 2nd and 3rd trimester, embryo, foetus(fetus), women's reproductive rights, sexual health, reproductive healthcare, women's healthcare etc, all of these words and terms have been deliberately designed to make the child killing process sound ethical, moral, clean, sanitary and justified.
I seriously struggle to see the "health" aspect of abortion because the overwhelming majority of women who choose to kill a child in the womb do so because they view that coming baby as an inconvenience to their lives, there are an extremely minuscule number of women who perform abortions because the unborn child is an actual danger to their health, don't let these pro death advocates fool you, most women(especially those of the black persuasion) use abortion as a form of contraception period.
Besides, when a woman carries out an abortion, her risk of contracting cancer increases significantly, therefore how can the process be a "healthy" one? There is nothing "safe" about the abortion process either whether carried out in a clinic or in a back alley.
Take note that you'll find plenty of articles denying the link between abortions and cancer, however we have to remember that these are published by the same mainstream media outlets who told us the Convid-1984 jab was "safe and effective", that masks work to protect against the so called "virus"(even though the boxes the masks came in at the beginning of the plandemic stated the complete opposite) and that all of the people that took the injection who are now suffering from numerous blood-clots as well as various heart problems have gotten that way because of "unknown causes".
My body my choice??? Not when somebody else's body is involved it isn't. Isn't it funny how the same people now screaming "my body my choice" were the same ones berating and ridiculing those who used the same term in protecting themselves and standing against these tyrannical governments trying to force the public to take an injection they ultimately never needed, smh?
Abortion is a pestilent branch of the decadent feminist tree, you cannot disagree with feminism but be in support of abortion, they're intrinsically linked. In the same manner, you cannot be SYSBM but be pro abortion, one of the fundamental pillars of the SYSBM philosophy is that children are protected at all costs in order to keep subsequent legacies and family trees in continuance.
This is one of many pinnacle reasons why free thinking black men can never form a coalition with the modern day black female, she is the biggest child killer of them all and has no problems snuffing out children's lives on both sides of the womb.
In order to restore true masculinity and manhood as well as keeping it robust, strong and in place, any mechanisms that give women power and authority especially over men MUST be removed or destroyed.
This is why the West is a failed society and is going the way of the dinosaurs. Women have been given power they shouldn't have even caught a whiff of by evil men in dark corners who seek to destroy the male/female dynamic as well as the family structure which holds society together.
The breakdown of society you're currently observing in the West is one of the main reasons why women as a collective MUST be controlled, lorded over, constantly kept in line by righteous men and only given very limited rights and privileges that must come from their husbands/boyfriends/fathers only, NEVER FROM THE STATE.
The overturning of Roe vs Wade by the Supreme Court I strongly believe is a positive step in the right direction for the US(though the West as a whole is still finished, I personally wouldn't hold out any hope for its redemption), the innocent unborn ie those who are unable to defend themselves should be protected at all costs and at all times.
I just hope and pray that many other diabolical, evil policies and laws that have been passed are also brought into question and overturned in the same manner.
Finally, for those who may not be familiar with how exactly the murdering of children in the womb process is carried out, please check out these two videos below(if you can stomach them). This genocidal evil right here is beyond barbarism, and this is what so many women in the West want easy access to and are upset about, smh.
As I always say, these types of women belong to the sewers, the streets are too good of a place to give them. Western women who bought into the genocide of innocent children once again proving themselves to be USEFUL IDIOTS and black women hands down demonstrating themselves to be the biggest knuckleheads of them all. #SYSBM
https://www.youtube.com/watch?v=WKv5ABgqPTw
https://www.youtube.com/watch?v=n6SMxKVD4fQ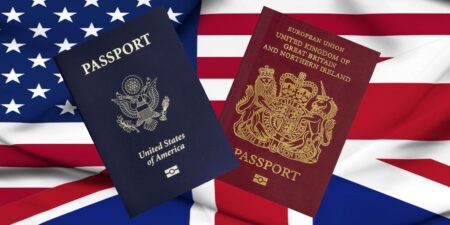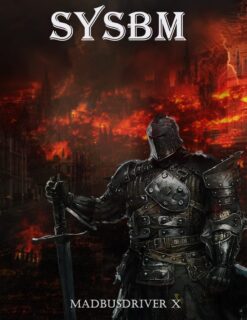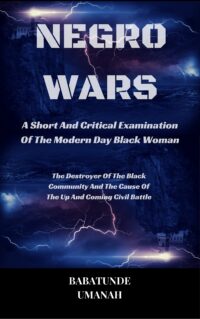 The Deprogramming And Decontamination Process Continues
SYSBM Fully Supports The US Supreme Court Decision To Overturn Roe vs Wade
Most High Bless