Evidence:
https://www.tiktok.com/@blackwomenlife/video/7068866367973313793/
https://www.tiktok.com/@blackwomenlife/video/7064025845014449454/
Dealing with the first video, unfortunately what most black women in particular and Western women in general "don't understand" is their internet based unrealistic, outlandish, foolish and ridiculous expectations of the men they want to deal with and to be interested in them DOES NOT translate into the real world.
See, before the internet women for the most part were limited to dealing with the men within their immediate local circle and as a result these same women were forced to be more realistic about the types of men they could get with.
However the sorcery and the witchcraft of social media has spellbound too many Westernised females into believing that they can achieve extraordinary standards in men simply because the attention they receive from the same is now worldwide as opposed to regional.
Yet, when these delusional heifers introduce their 10 page checklists into the real world, they soon find out that reality is a far, far distance from the fantasy and fiction they've conjured up in their minds.
Understand that there are large swaths of Western women in general and black women in particular don't bring anything of quality to a relationship, this is why they'll frequently turn the tables and run the "he's got to be 6 feet tall, at minimum have a 6 inch member, be making 6 figures(connections to the devil right there), have his own house, car, have no children etc" Kansas City shuffle.
A contaminated snatch, weave/wigs, tattoos, fake eye lashes, construction site layers of makeup, fake extra long nails, fat rolls, a sloppy butt etc are NOT the attributes that are going to ensure a relationship lasts long term.
The mechanisms that actually matter such as love, affection, care, attention, kindness, humility, integrity, honesty, accountability, responsibility etc these disjointed females DON'T HAVE AND THEY KNOW THIS, which is why they'll always try to keep the focus on the men and what these men can do for them financially and materially.
Understand the witchcraft at play here gentlemen and comprehend why so many of these black harriets especially get offended whenever they're questioned about what they're bringing to the table. They try their utmost to keep the focus on YOU to distract from the fact that they themselves have absolutely NOTHING OF QUALITY TO OFFER. Notice, it's ALWAYS about what you can do for them and rarely if ever the reverse.
I don't doubt that the weave wearing black female in the first video has gotten some sort of plastic surgery done to her hips and buttocks because they look well out of proportion to the rest of her body. This is how so many black women roll in 2022, BBL's(Brazilian Butt Lifts) and everything else synthetic.
As for the second video, this is standard black female behaviour, they worship money and materials, good luck with any black man who believes he can forge a fruitful, prosperous and long lasting relationship with a modern day black woman.
As I've stated in the past, black women as a collective view black men as assets, commodities and slaves, when they get with a black man it's always about what material and financial value that man can bring into their lives.
As explained above, the mechanisms that actually matter in order to make a relationship work and last most black women care little to nothing about simply because they don't have them inbuilt to begin with.
By the way, the blue pilled, pro black simp squads also know this which is why just like the black witch they use guilt tripping and shaming tactics in their efforts trying to get those black men who've walked off the plantation to return to save their "queenies" as well as their defunct community.
Brothers, never be shamed out of or be afraid to question any potential companions regarding exactly what positive and beneficial qualities they'll bring to a relationship. Once again, the only women who get offended with "what do you bring to the table" are those who have NOTHING TO OFFER. #SYSBM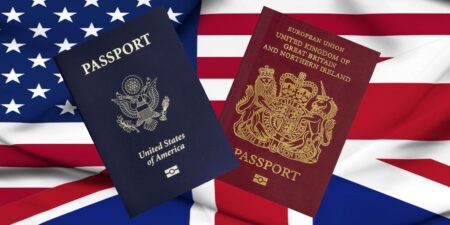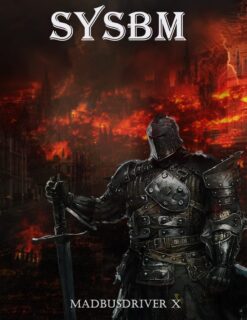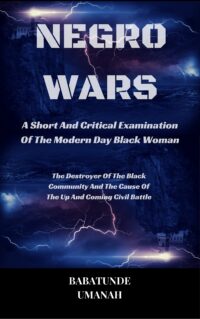 The Deprogramming And Decontamination Process Continues
Women With Delusional Standards End Up With Pets For Their Husbands
Most High Bless