Evidence:
https://www.tiktok.com/@destinycarter3835/video/6982214275364293894/
https://www.tiktok.com/@destinycarter3835/
I came across the video a number of months back. Yep, at the age of 23 this chick already has 8 children, God knows how many babyfathers we're dealing with here and as per usual, none of them are in sight. As I keep on saying, this is your modern day black female in a nutshell, she'll bust it wide open for the dregs and the scum of black male society but at the same time mock, ridicule, laugh at and bypass any black man who is worth his salt, smh.
The above is the reason why the unicorn black female is NEVER coming, not only do black women as a collective gravitate towards heavy dysfunction from a very young age as religiously passed down to them by their mothers, the likes of 12 Gauge Mike, Slim Sauce, Chunky Bruh, Field Mouse and Cheezy Grillz make sure they get to these women early, scoop them up, contaminate them and spit them out ready for the next Tyrone type character to take advantage.
This is why all of you on the fence Negroes are wasting your time holding out believing that you can find "the one", this babymother is still in the early stages of her prime years and she already has 8 children. How many days, months and years have you guys wasted so far hoping that this website as well as the few other black men telling you the same thing are wrong?
As I keep on stating, most black men simply can't let go of these black females, they're so deeply entrenched in the witchcraft cast over them by their mothers, it's nigh on impossible for those same black men to break the spell and set themselves free(Tommy Sotomayor is a prime example of this).
As the saying goes, you can lead a horse to water but you cannot make it drink or you cannot drink the water for it. These are the types of women the likes of Kevin Samuels(RIP) as well as Obsidian want you to "negotiate", "horse-trade" with and "clean up" for, these are the women they expect YOU to swoop in, scoop up and save, ran through, rinsed out and used up babymothers.
As stated before, SYSBM is the only viable and sustainable way forward for the free thinking black man, however what I'm slowly realising is true free thinking brothers are very few and far between. You black men who are still holding out for the unicorn or foolishly believe that black women as a whole will one day see the light and change for the better, you've got your work cut out and a serious uphill battle to contend with.
Oh well, that's on you, when you refuse to read and accept the handwriting on the wall concerning your "queenies", any subsequent sufferings will be upon your own head. The current culture within black female society is utter trash, this is the main reason why the overwhelming majority of black women are broken beyond repair.
Well, are there any volunteers who wish to take up clean up man services and wife up this 8 time hoodrat babymother? #SYSBM #QUALITYCULTURESMATTER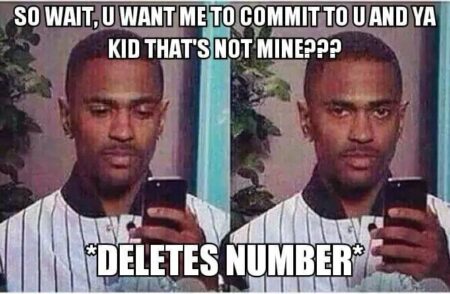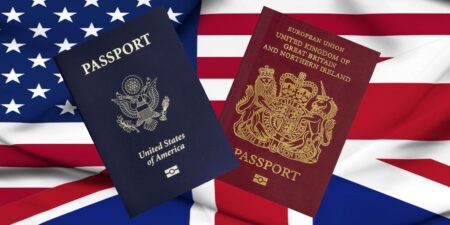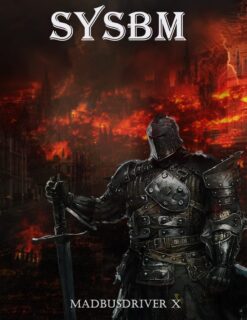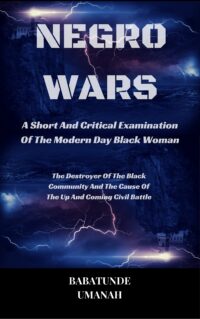 The Deprogramming And Decontamination Process Continues
Black Female Society Is Chocked To The Brim With Single Mothers
Most High Bless