Evidence: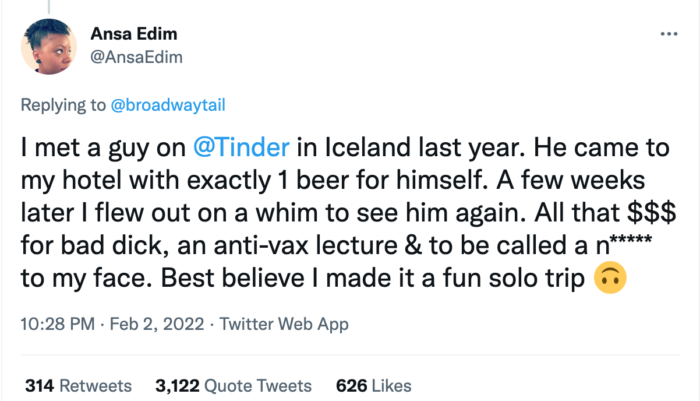 https://twitter.com/AnsaEdim/status/1489002847941320726/
https://www.instagram.com/nigerian_napalm/
https://www.tiktok.com/@ansa_____
I've told you many times before that black women as a collective don't seem to understand the relationship dynamic between themselves and their white lord and saviour General Blizzard(or possibly they don't want to fully understand it).
The modern day black female is the white man's flunky, tool and sex toy, she is to carry out the grunt work in continuing to destroy her own community as well as satisfying his sexual needs and fetishes whenever the urge comes upon him, nothing more, nothing less.
For some strange reason black women seem to believe that there is more to the relationship than the above and on many occasions Admiral Frost has to put his foot down ie put the uppity black witch back in her place and remind her that she isn't special to him.
When I discovered the siren was Nigerian, her behaviour didn't surprise me in the least, African women are notorious white male worshippers, even more than black women in the West and other parts of the world.
Flew out from Washington DC to Iceland twice for a booty call and to be called a n****r, yep, this is your modern day black female in a nutshell. But the divestment/swirling/levelling up brigades would still call this a "step up", what a joke.
The guy didn't even take her out to eat or show her around his city, nope, he simply rolled in, dumped his load and bounced. I don't feel sorry for her in the slightest, no doubt she's one of these black females who feels the white man's ice is colder and better.
Glad to see the dude was clued up on the jab and at least tried to pass on the info. I've no doubt that this black witch has taken her shots, anything that befalls her as a result is her own fault. As I've stated before, I personally wouldn't touch any woman who has taken the Convid-1984 death shot, why the guy still slept with her is beyond me.
I believe somebody may have posted this before, apparently women are beginning to lie about their so called "vaccination status" because they fear men will see them as an infertility risk(which is exactly what happens when you inject yourself with one of Bill Gates' magic potions, your reproductive abilities disappear):
https://thecovidworld.com/vaccinated-women-are-now-lying-about-their-vax-status-as-more-men-see-them-as-infertility-risk/
Note: The website appears to be down, however you can still find the above article at the Wayback Machine website, the link below should work:
https://web.archive.org/web/20220223155947/https://thecovidworld.com/vaccinated-women-are-now-lying-about-their-vax-status-as-more-men-see-them-as-infertility-risk/
This wide load aircraft carrier has no shame, she likes travelling for dick which she freely admits to in the video below:
https://www.tiktok.com/@ansa_____/video/7061593589259930927/
Gentlemen, always remember that these are the same "loose" black females who after being ran through by Colonel Sleet and his platoon will all of a sudden turn pro black, roll back into "da communitah" and unfortunately the pro black, blue pilled, black male simps will be lining up to cuff her and call her a queen, smh.
Women like this belong in the deepest, darkest sewer and should never be picked up or be retrieved by anybody. #SYSBM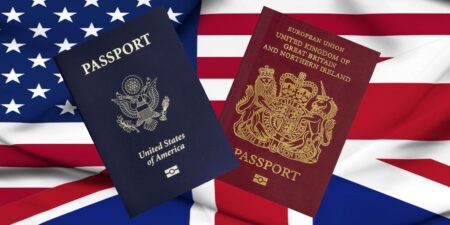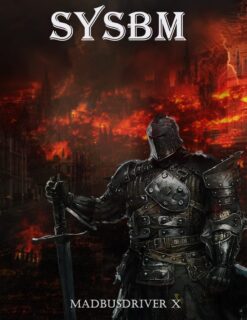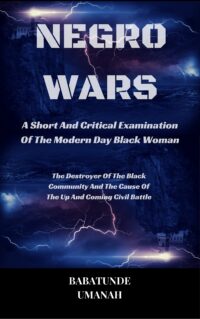 The Deprogramming And Decontamination Process Continues
Ansa Edim Belongs To The Streets
Most High Bless