Evidence:
https://www.tiktok.com/@soullig/video/6895825619075075333/
https://www.tiktok.com/@soullig/
https://www.instagram.com/soul/
I've got an even better idea witch, I'll simply give your house an extremely wide berth to begin with, therefore avoiding any possible future "conflicts" and dickhead behaviour on your part. This is one of the major problems with too many Western women who look halfway decent, they're typically accompanied by a haughty, arrogant, prideful, gutter attitude which unfortunately is often times boosted by the hoards of simps that flood their inboxes.
I've checked out her Tiktok, Instagram and her Twitter, as per usual with these kinds of women, not a man in sight however I see that she has a couple of moggies(cats) to keep her backside company. This chick looks to be as single as a one way train ticket, I can't say that I'm surprised seeing as her attitude is so foul.
Look, we already know the story with women like this, we foresee how things will pan out. As soon as she begins creeping up to the 30 year mark, it will be "where have all the good men gone" in addition to pouring her heart out expressing how she should've chosen better.
As a man who is well travelled, vain ramblings like the above are absolutely no skin off my nose because I have seen as attractive if not prettier women with much more down to earth, pious, grounded and humble attitudes. It's these low self esteem simps who are currently flooding her inbox who feel the need to "prove themselves different".
Women like this delude themselves into believing they'll be young, in demand and the centre of attention forever, even now with each day that goes past, this arrogant knucklehead doesn't realise that younger women are piling up right behind her, younger women that will eventually steal her spotlight.
Again, I love how these chicken heads talk about not needing a man yet they've got no problems with constantly using MAN MADE products. Women need men, don't let these rag tag feminazis out here fool you, without men women would be well up the creek without a damn paddle.
There isn't anything a woman does or uses that doesn't have a man involved at some level. If Soullig's car broke down or she had a flat tyre, wouldn't it be a man she would have to rely upon to come out and carry out the repairs? Don't need a man, really………….whatever, smh!
High quality men won't even give arrogant females like the above a second look despite her looking somewhat reasonable. This is why I encourage brothers to deal with foreign non westernised women if and where possible, attractive non westernised foreign women compete for men and promote themselves based upon their femininity and character, not upon their looks and aesthetics.
It's the usual saying with women like this, they look good but as soon as they open their mouths, everything falls apart, the good looks no longer matter as they've been tainted by her disgusting disposition.
Gentlemen, never feel the need to "prove yourself different" to mentally challenged, arrogant, haughty, prideful, nugget headed harriets no matter how good they look, ALWAYS keep your masculinity and manhood intact, never compromise either for anyone.
The fact of the matter is too many women in the West are mentally damaged, some beyond repair but rather than seeking out the necessary remedies, instead they'll attempt to make you feel as if you have an obligation to take onboard themselves as well as their dysfunctional garbage, no thanks, not me, I'm good, I'll pass. #SYSBM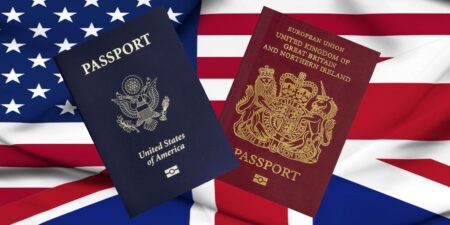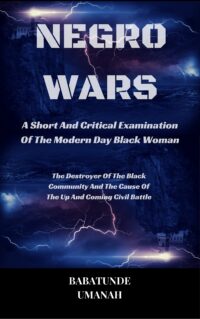 The Deprogramming And Decontamination Process Continues
Haughty and Arrogant Females Must Always Be Bypassed
Most High Bless