Evidence:
https://www.tiktok.com/@biancalgibson/video/7079893190710398251/
https://www.tiktok.com/@biancalgibson/
https://www.instagram.com/biancalgibsonfiy/
Yep, she's back once again, the old hag Filibuster Bianca L Gibson/Jackson, remember her, the one who couldn't answer the question as to what the benefits would be for a man who was child free dating her and taking onboard her 4 kids ie providing clean up man services.
She couldn't answer that question, yet here she is once again gracing us with her presence and so called "knowledge" as to why increasing numbers of black men are choosing foreign women.
So, this black siren at the recording of the above video was in the Dominican Republic where she got to see firsthand how NORMAL women behave. Of course, being the unbridled elder black harriet that she is, she immediately got shook and decided to record a video to post to TikTok attempting to shame black men out of choosing to deal with foreign women.
That is the long and short of what really happened. She saw first hand what true femininity looks like and realised that she's as far from being a traditional woman as the East is from the West.
See, this is what happens when Western black women travel to different countries and observe firsthand just how non Westernised foreign women behave, in those moments their hearts sink as they realise how much more of a better deal free thinking black men are getting by simply bypassing them and heading into the arms of women from non Westernised nations.
I could easily break down the arguments she made in the video, however I much prefer dealing with the true reason the above video was made, fake eyelash, cake faced and weave wearing Bianca L Gibson when placed side by side with a foreign woman realises that she's literally a piece of trash that no man wants and this is excluding the fact that she's a single mother with 4 children.
Gentlemen, do you see how these black females work when compared to women from other ethnic backgrounds, white and other non black Western women in general will visit foreign countries, see how non Westernised foreign women behave, return to their own respective countries and at least some will attempt to implement some of those better qualities in order to improve and make themselves more attractive to men.
Not this modern day black female however, nope, she observes how non Westernised foreign women behave and the first thing she's lead to do is to produce a video for TikTok attempting to throw shade on them as well as trying her utmost to shame and dissuade black men from going over to foreign countries to deal with more traditional women, smh.
These elder black harpies can't compete on an equal playing field and they know it, this is why black women as a collective are constantly engaging in guilt tripping and shaming tactics as they know that their quality as women is already deep in the sewers.
The witchcraft and the sorcery are very real with these modern day black harriets, they're straight up shook out here realising that they don't stand a chance when compared to foreign females, therefore instead they'll choose to run the "you want a foreign woman who you can control" witchcraft in their attempts to stem the flow of black men leaving the building(which still isn't working anyway).
Angry, bitter and disgruntled old hags such as Bianca Jackson so wish they could turn back the clock to the days of Oprah, Sally Jane Raphael, Phil Donahue, Ricki Lake etc where once upon a time black women had a free reign of the yard to slate, berate, disparage, mock, ridicule and laugh at black men without any recourse or pushback, however with the advent of the internet, thank the Most High those days are long gone, black men can now respond to black female Tom foolery and ignorance in real time.
Jackson/Gibson is your typical modern day black siren, throwing stones and hiding her hands as well as using Christianity as a shield and a decoy to carry out her evil black male hating works of garbage. If you want the bull you get the horns too, didn't you realise that Miss Jackson?
Brothers, continue to go where you will be loved and appreciated and never allow yourself to be shamed out of doing so by angry, bitter and disgruntled black females who've made bad choices in the past and who don't want to see you living your best life now and in the future. #SYSBM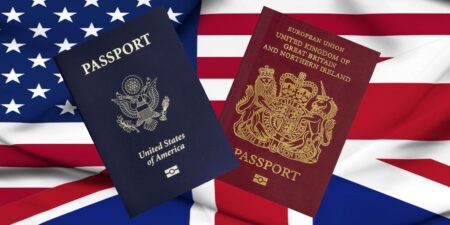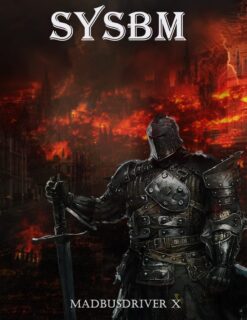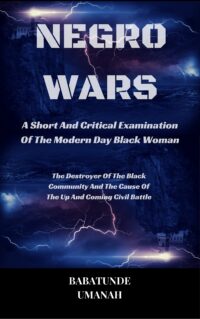 The Deprogramming And Decontamination Process Continues
Black Women Fear Any Competition
Most High Bless