Evidence:
https://www.tiktok.com/@honestlyadonis/
What makes me laugh is black women and their blue pilled, red, black and green pro black simp flunkies are somehow still under the impression that the dysfunctional behaviour black women as a collective regularly engage in and the simps defend is hidden from the eyes of others outside of "da communitah" to see, however nothing could be further from the truth.
As I've stated so many times before, whenever non black women who are open to dealing with black men see black women ragging on, berating and disparaging their male counterparts, these same non black females simply rub their hands together, switch to sniper mode and thereafter swoop down and scoop up the decent brothers those black women chose to reject.
As has been pointed out many times before, because black women and their simp cronies are so fixated upon white women, it is super easy for other non black women to roll in and pick up good black men taking advantage of such a huge oversight.
Everything with black women and their pro black simps centres around white women, white women this and white women that, these black sirens hate white women because they know they'll never replace her as the white mans's first choice of mate, they also despise the white female because she is the most desired woman on the planet, the complete opposite of themselves being the least desired.
Don't believe these deceitful black harriets as well as European weave, heavy makeup wearing black single mothers like Soncerae Monique aka Soncerae Smith talking the usual "we don't care who black men date, you can have the dusties" lame mantra, wasn't this the same Soncerae Monique who relentlessly harassed and bugabooed Tommy Sotomayor for years even when he told her to leave him alone many a time?
Soncerae Monique, we haven't forgotten you witch, over here we know exactly who you are and attempting to rebrand yourself is only going to work with the ignorant who know nothing about your shady and dodgy past, the nerve of this woman, smh.
Yet another baby mother trying to talk about dusties, again, just like the black witch of Scalp Summit Cynthia G, keeps on talking this "dusty" talk but had no problems sleeping with and getting impregnated by the same, smh.
Black women in general via their own hands have become utter failures at most things in life, these days it is extremely rare to come across a black woman engaging in constructive and productive works. In 2022 even the mention of the words "black women" sadly brings nothing positive to mind.
Remember, these are the same wig wearing and cake faced broads attempting to work the "other races of women don't want you" witchcraft and sorcery, to be honest with most black men there's no need to cast those magic spells because they're simply unable to let go anyway, they couldn't leave these black sirens even if their lives depended on it.
These be the same black harriets out here talking about "struggle love", yet many of them have clearly lost the struggle and the battle with retaining their own hairlines, edges and hair in general, Scalp Summit's high priestess Cynthia G is a prime example of this.
Gentlemen, continue to do you and ignore the angry and bitter black sisterhood of failure as they swirl down the toilet bowl into the depths of the sewers below, know your worth, your value and never allow any women yet alone a bunch of angry and disgruntled bald headed miscreants to dictate to you who you are as a man, NEVER. #SYSBM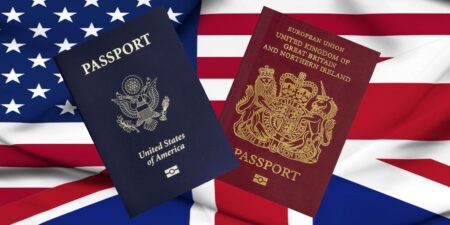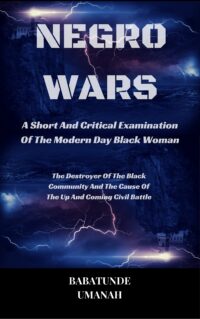 The Deprogramming And Decontamination Process Continues
Free Thinking Black Men Continue To Rise
Most High Bless