Evidence:
https://www.youtube.com/watch?v=hZct8ATWKiY/
This man who I'm sure we're all too familiar with purports himself to be a fellow of intelligence, yet rag and bone merchant Coen Naninck has no problems repeating the same lame talking points coming from the black witch of Scalp Summit Miss Cynthia G concerning so called "dusty" black men while at the same time just like the fake academic Aaron Fountain, he purposely ignores the fact that Cynthia G herself got impregnated by a so called "dusty" known as Robert Perkins who already had 5 babymothers on deck, smh.
Do you see like clockwork how these ultra simps all of a sudden become blind to black female behaviour that doesn't fit the so called "black queen" narrative? Syphoning talking points from an angry and bitter black harridan who has absolutely no rights to speak on below the bar black males seeing as she's already opened her legs to one and currently has the tainted receipt(baby) in hand as we speak.
Through her irresponsible actions it's already been established that Cynthia G is a premium grade A bitter and disgruntled knucklehead, if she really hated black men that much then she wouldn't have gotten pregnant by one. That's stupid with a capital S and dumb on its face, claiming that you despise your male counterparts yet still somehow winding up pregnant via the same, and this is who Coen Naninck is choosing to reference, really bruh?
So called divestment/levelling up/swirling cronies out here openly talking about aborting black male children only, try and find me one video made by the court jester Naninck addressing this major issue……………….of course, as per usual, nowhere to be found, smh.
Again, when you look at Naninck you'll notice that there is little to no difference between himself and the fake academic outside of skin colour and age. Notice how Coen Naninck just like Fountain attempts to spread the "black men hate black women for nothing" narrative knowing full well that the hatred currently being expressed against most black women by increasing numbers of black men has a deep, valid and messy history behind it.
Despite the "black men hate black women for no reason" smoke and mirrors Kansas City shuffle that Naninck is attempting to play off, everyday folks with sense and intelligence despite their ethnicities from all walks and all corners of life just aren't buying it because they themselves have seen black women exhibit and confirm so many of the reasons why the resentment against them from significant numbers of black men has grown exponentially.
Again, just like the fake academic notice how Naninck believes he can hide the transgressions of the modern day black female, however the sins at this point are way too many and are reflected out in so many situations especially when it comes to dating and the fact that more and more black men are opting to bypass black women and instead choose women from other ethnic backgrounds.
Again, as with Aaron Fountain, Coen Naninck's motivations behind defending black women are exactly the same, oddball and weirdo Naninck just like the fake academic believes that through constant bootlicking and brown nosing services rendered, eventually a "black queenie" will step forward and want to get to know him past his blog site of sparsity as well as his goofy YouTube videos.
Additionally, with Naninck there is also the motivation of coinage. Having seen how reckless most black women are with their money and how they will practically throw their cash into the laps of those who tickle their ears with lies and deceitful words, Naninck decided to throw his hat into the ring in order to "profit" from the black woman's systemic financial blunderings. Black women have become convenient cash cows for many individuals.
Talking about Naninck's website, I was sifting through the few articles on it and I came across this paragraph which I decided to screenshot, the words "entire websites" highlighted link here to Slaying Evil, you can see this for yourselves in the link below:

https://www.blackbeautyqueens.com/why-does-coen-naninck-only-tell-black-women-what-they-want-to-hear/
This guy has the audacity to call me a moronic prick, yet isn't he's the one falling upon the sword on the daily for a group of females who refuse to give him the time of day past the comment sections of his videos? Smh. No, I'm NOT interested in black women changing, my aim has always been to highlight black female dysfunction and in doing so show free thinking brothers how much better options are available to them.
The black female's downfall/decline for the overwhelming majority part has been self inflicted and this tap dancing, freeze dried minstrel knows it, this is why just like the Fake Academic Naninck attempts to use shaming tactics in his efforts to silence those black men who disapprove of black female dysfunction and rightfully speak out against it because he knows he doesn't have a chicken leg to stand on when it comes to the defence of his queenies.
Notice how there is no comment section on his website, again, those who aren't afraid to face the full light of hard scrutiny and examination will allow others to freely express their views(within reason). After all, when you reside in the truth, you won't have anything to worry about. Naninck just like Fountain is a "throw stones and hide hands" type of guy because already knowing he's in the wrong, he really doesn't want the smoke.
Once again just like Fountain Top, Naninck is as single as a one way plane ticket. You would've thought that all of these years of him feeding black women premium high octane lies and deception would've paid off by now, however this guy is yet another blue balled pandering simpleton who has no choice but to surf porn sites beating his monkey to the same "black queenies" he wishes he could connect with in real life.
All of these delusional, bewitched and desperate black women who litter the comment sections of Naninck's videos and the dude can't even snag one of them? Coen Naninck's YouTube channel is seriously struggling, even though the channel has grown in subscribers, for the most part his views on average have remained roughly the same as they were 3-4 years ago.
The bottom line is black women as a group know their image and reputation are both squarely in the sewer, in the back of their minds they already know that they're a garbage collective of females, however the pain of facing this inconvenient truth for most of them is just too much, hence why they'll readily run towards and listen to fable spinners and myth disseminators such as Naninck who helps them deal with the grim future that lies ahead in their paths.
Still struggling to snag myself a queenie Naninck is yet another failure when it comes to communication with women on a dating and mating level and once again just like Fountain he believes that siding with the black witch no matter what trash spews from her gutter mouth will gain him favour in her eyes(more than Fountain seeing as he's white).
Additionally, clarification is required on the "black men don't want black women to date out" mantra. It's the PRO BLACK MALE SIMPS who have a problem with black women dating other races of men, we at the SYSBM Knights Roundtable have NEVER had a problem with black women so called "divesting" and "levelling up", the issue has always been the brazen hypocrisy many black women engage in whenever black men choose to expand upon their dating options.
SYSBM practitioners as well as other productive free thinking black men respect the black woman's choice to date out, however despite the lies Naninck continues to spread abroad, non black men simply aren't checking for black women in any significant numbers which in itself is a serious embarrassment, hence why these same black females continue to resurrect the fabrication about black men having an issue with them dating outside of their race.
Black women in 2022 are seriously up the creek without a paddle, they believed they could turncoat against their own male counterparts and at the same time successfully run into the arms of men from other ethnicities, however they're now having to begrudgingly accept that making such a decision was an extremely dumb and foolish one and believing it would be successful was equally a mullet headed errand, a serious act of betrayal that many black men will NEVER FORGIVE THEM FOR.
You failed Naninck, just like the fake academic Aaron Fountain, you've put in all of this hard work, blood, sweat and tears and the same black women you've been licking the muddy boots of for years won't even give you the time of day past the comment section.
Since the death of his beloved moggy, white male simp officer Naninck reckons that he's going to "go more on the offensive" exposing the so called "lack of protection" black women supposedly "suffer" from, yet another sleepy knucklehead but this time of the white persuasion who foolishly believes he can still be successful where all the blue pilled, black male simps who've come before him have failed miserably, smh.
You ought to be "more on the offensive" in dealing with your forever SINGLE status, you should also be applying the same "aggressive" philosophy when it comes to black women's health(since you claim to love them so much), you ought to be encouraging them to lose weight since heart disease is their number one cause of death(at least in the US).
You cannot provide protection to a group of females who religiously walk around claiming to be "strong and independent" and in addition to this have no problems stating that "they don't need a man".
Coen Naninck is yet another prime example as to why NO IMPROVEMENTS will ever be seen coming out of black female society anytime soon, you're never supposed to side step and make excuses for dysfunctional female behaviour, instead you must ALWAYS check and punish it in order to prevent a reoccurrence of the same, the latter approach is exactly what keeps the standard and the quality of women high.
You seriously need to throw in the towel and simply call it a day dude, you're too old for these mouldy bread and circus monkey show, "I love my black queenie" triple cream certified theatrics Naninck, you're no Jacob Michael Mason, you cannot save these black sirens from their fast approaching, long awaited judgement and recompense.
Finally, if you have something to say, MAN UP and post your response here, don't be a chicken necked, yellow bellied coward and email me behind the scenes like you did last time because I will not respond. #SYSBM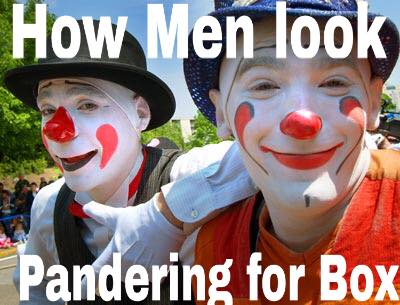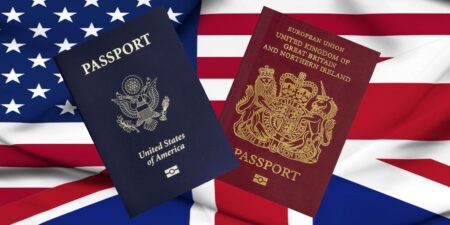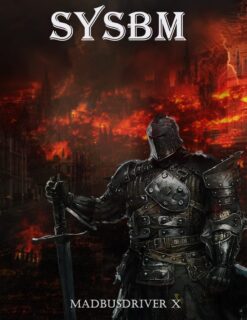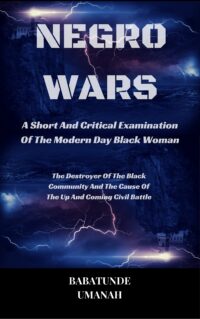 The Deprogramming And Decontamination Process Continues
Even White Male Simps Are Struggling To Catch A Break From Black Queenies
Most High Bless