Evidence:
When I first saw this clip I had to do about 2 retakes just to make sure that what I saw was correct. You know me already, I don't really cover celebrity news, however this garbage right here illustrates what we talk about all of the time regarding to simps and how they have plenty of fire in the chest for other men, yet they give their significant others a massive pass no matter what skullduggery they engage in.
If this was legit, this is a highly unprofessional, ultra simp move right here on the part of Will Smith, Chris Rock is a comedian doing what a comedian is supposed to do, tell jokes, some of them tongue in cheek in order to make people laugh and keep the crowd entertained.
At first I didn't get the joke that Rock rattled off about GI Jane, however later on I understood that this was in reference to the film and Jada's short haircut. Really bruh, you're going to get up and slap a dude because he made light humour about your wife's short hair style, is it that serious?
The problem however isn't Chris Rock, the issue here is with Will Smith who just like your typical simp has let his wife get away with all manner of transgressions which have come back to bite Will Smith himself on the backside, NOT Jada. However, instead of checking his wife, he instead chooses to unload on another man which is classic simp behaviour.
"Keep my wife's name out of your f***ing mouth", this is what Smith said to Rock when he sat back down. This is The Oscars, a high profile event that's supposed to the cream of the crop, where actors and actresses are supposed to come together in a professional manner, obviously not this time.
Once again, do you see how these black male simps work, they've always got the smoke for another black man, however the black witch can do nothing wrong and they'll give the black female's white lord and saviour General Blizzard a pass too even though they talk that "white supremacy this, white supremacy that" talk all day.
This has to be some of the worst omega level mutant simping I have ever come across in my life, it reminds me of Gabrielle Union and a photo she posted to Instagram back in 2018 of herself in a wet top with her nipples showing. A basketball player by the name of Jimmy Butler commented on the photo "well damn" and of course it didn't take long for Dwayne Wade to crawl out from the woodwork and "defend" his wife with the usual omega level simp aggressive threats against Butler, the link to this account is below for those who wish to refresh their memories:
https://uk.news.yahoo.com/nba-beef-didnt-know-needed-dwyane-wade-jimmy-butler-instagram-photo-gabrielle-union-181944657.html
Simps are a serious pestilence upon society because they don't see the major problem created by giving room to and allowing women to engage in out of pocket behaviour. Where was Smith's fire for the media outlets who have recently been dragging his name through the mud?
Jada has clearly emasculated and bewitched Smith and it looks like there is little to nothing he can do to break free of the spell, Smith's masculine energy has been dwindled/drained to a fraction of what it was through years of his wife's manipulative and enchanting ways. It's not like I'm lying as Will Smith himself has come out and stated that Jada has broken him, of course, this is what black witches do.
Remember, Jada was the same witch who initiated the spell that began the downwards spiral and untangling of the Curry Family. Steph and Ayesha Curry's marriage was fine up until the point where Ayesha and her mother appeared on Jada's Pinkett's Red Table Talk back in 2019, from there Ayesha has gone from being a conservative, reserved wife to one who now wants to let it all hang out for everybody to see.
This unprofessionalism on the part of Smith I personally believe is a reflection of him not being able to deal with the open marriage he agreed upon with Jada back in the day in addition to the bad press he's been receiving as a result of Jada's extra maritial antics, open relationship/open marriages don't typically end well.
Remember, Jada Pinkett Smith came "from the streets", 12 Gauge Mike, Slim Sauce, Field Mouse, Shorty Fist etc dealt with her on a short term basis only and moved on, Will Smith came along believing he could purge out the hoodrat in her, many years later I reckon he's now slowly having to accept that the mission was a complete failure.
To round this all off, at the end of the day this could've all been a pre-arranged staged performance designed to have folks gossiping for the next week, after all, we are dealing with actors and actresses here and since Convid-1984, as a collective they've been pushed into irrelevancy and obscurity, so this is a possibility.
Additionally, many of these actors and actresses have lost major popularity over the last 2 years mainly due to them at the behest of their masters pushing the Convid-1984 narrative, the Convid bioweapon and some even going as far as mocking and ridiculing those who've refused to "get the jab".
We always have to remember that these Hollywood flunkies are paid to pretend, that is their bread and butter profession. This is why the "staged" element must be considered as a possibility despite how real it looks. Very few people are paying attention to these pretenders anymore who have no problems pushing forward evil agendas on behalf of the State and the Hollywood propaganda machine knows it, the days of actors and actresses having a strong influence over the public are done.
However, on this one I'm more swinging to the side of it being genuine(though I could be wrong) due to the heat Smith has been receiving as of late plus the obvious friction that's been observed in his marriage. It should also be added that in the past Chris Rock has stated that nobody sees his jokes before he hosts a show like the Oscars, therefore according to what he said, Will and Jada wouldn't have seen the GI Jane joke coming:
Additionally, Chris Rock did look genuinely surprised when Smith slapped him, he honestly looked like he never saw it coming. On the assumption this is genuine, Smith is a typical example of a blue pilled, emasculated simp and what lengths such a character will go to in order to "protect" his woman. Sometimes with these celebs, the "programming" breaks down if you know what I'm talking about, most of you do.
Don't go out like a soggy biscuit milk toast chump, check your woman whenever she steps out of line, don't be like Will Smith and Dwayne Wade, DON'T BE A SIMP!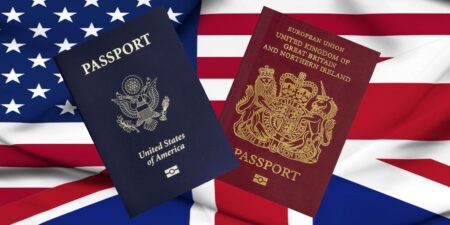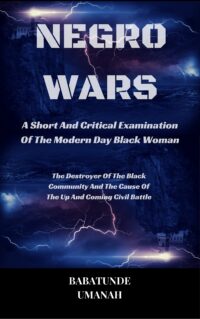 The Deprogramming And Decontamination Process Continues
Ultra Simping Is A Serious Problem That Needs To Be Dealt With
Most High Bless