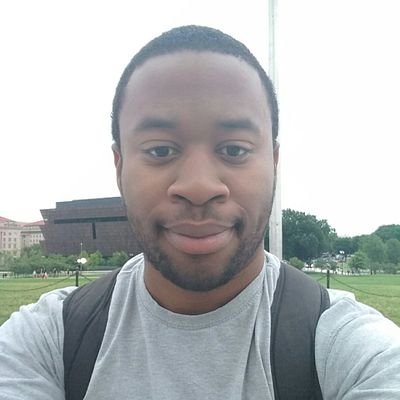 A brother recently alerted me to an interview the fake Academic Aaron Fountain took part in with a supposed swirler and divestment crony who goes by the name of Fine Womanhood just over a month ago. Of course Fountain Top had something to say concerning SYSBM(as he always does), so I decided to clip that particular short section and let you guys have a listen for yourselves. The full interview is in the link below for those who are interested:
https://www.youtube.com/watch?v=0eiSH7wZNmU&t=1638s
You really have to laugh at these slimy miscreants such as Aaron Fountain who love throwing stones and hiding their hands. It's amazing how everybody who knows little to nothing about SYSBM all of a sudden reckons themselves to be an expert on the subject whenever mud is to be thrown in our direction.
It's also amazing how these same SYSBM adversaries continually fail ON PURPOSE to either reference the SYSBM Tenets or at least question the SYSBM founder MBDX or one of the original knights concerning any issues and concerns they may have.
To rodents of the swamp like Fountain, it's not about digging in order to get to the truth, instead his fraudulent campaign is aimed at mocking, ridiculing, disparaging, berating and demonising the SYSBM movement chiefly because unlike other black men, we refuse to kiss the smelly Brazilian Butt Lifted buttocks of the sacred cow of the black community.
This I feel is one of the main reasons why Aaron Fountain has the greatest disdain for SYSBM, by possessing the testicular fortitude to advise black men to walk away from dysfunctional black women and to expand upon their dating options, it's almost as if Fountain feels that his own mother is being spitefully blighted as well as being slapped in the face.
Of course, in typical radical lefty fashion, Fountain has nothing to say concerning the black witch interviewing him and the fact that she promotes swirling as a better option for black women despite her trying desperately to weasel out of that position.
The core foundational tenet of swirling is black men are garbage(garbage black men created by the same black women who constantly complain about them by the way, make that make sense) and black women would be better off dealing with men of other ethnicities, the fact that this disingenuous buzzard attempted to conveniently "adjust" the understanding of the swirling philosophy on the fly with a more public relations friendly version speaks volumes and illustrates just how dishonest and untrustworthy black women as a collective can be.
You have to laugh at these newbie wannabe swirlers and wishing on a star divestment zealots who arrive fresh on the scene believing they can change what has already been established and set in stone for over 10 years by the founder of swirling, the high priestess of Swirl Mountain herself, one Miss Christelyn Karazin.
You heard it for yourself, the fake academic has no problems with black women dating out, however when it comes to black men engaging in the same, he views such actions as akin to heresy and an abomination.
Clowntain also needs to be reminded that SYSBM came into existence and was established in 2012, at least 4 years before the Black Manosphere 2.0 was founded. SYSBM from the beginning has always been set upon its own independent base, it isn't part of the Black Manosphere even though Fountain Top and his lazy knuckleheaded followers can't seem to register this simple concept.
Can you believe it, the dude actually stated that black men who date out are doing so to "escape our blackness", however haven't we stated many times before over the years that when black men date out THEY DON'T CHANGE, they are allowed to be themselves and don't have to put on a front just to impress a loudmouth, belligerent, mentally ill black female?
Of course, looking through Aaron Fountain's scrying mirror black women wearing European style weaves and wigs doesn't equate to them trying to escape their blackness, neither does them wearing 1000 pounds of makeup trying to make their skin look lighter, neither does them using lightening filters on their photos, neither does them wearing green, grey, blue contact lenses, neither does them changing their accents whenever they managed to get chosen by Major Frost, the overt double standards are beyond ridiculous.
Again, yellow journalist Aaron Fountain actually said that SYSBM practitioners are a bunch of black men who couldn't handle rejection from black women and that many years on we're still bitter and disgruntled because of those past rejections. So, educating black men concerning the various perils, dangers and pitfalls surrounding dealing with modern day black females now equates to being bitter and disgruntled because "black women rejected us" in the past(an ultra projection on his part)?
True SYSBM practitioners are amongst the very few groups of black men that actually respect and accept black women's dating preferences and who don't get up in our feelings whenever we see black women dating out, in fact as I stated in my book Negro Wars, I wish more black women would date out because at least they would be happier dealing with non black men.
Unfortunately however, non black men are not checking for black women in significant numbers and many of those who wouldn't have had any problems dealing with black women in the past have now become extremely hesitant due to the black female's rapidly declining image and reputation.
Contrary to the oft repeated lies and the deception being disseminated by disinformation agents like the fake academic, for free thinking brothers the issue with black women has NEVER been about them dating out, the problem as repeated many times before is the hypocrisy and the double standards black women engage in when black men do the same, we've stated this many times over, however when you have a gynocentric agenda to push forward, the truth always becomes a casualty.
The image below has been your modern day black female for the past half a century, are there any true SYSBM practitioners out here who feel a way because they were rejected by women who conduct themselves in the following manner:
https://www.youtube.com/watch?v=I9hJ9H4yZU4
But according to Fountain, particular behaviours aren't linked to specific races even though week in week out I have no problems clearly demonstrating regular and consistent patterns of dysfunctional behaviour amongst black women. This dude is as single as a one way bus ticket(and I suspect has been single for a very long time), yet all of a sudden he feels he's qualified to speak not only on women but also over those who are actively in relationships, get outta here with that mess.
Observing his loose cannon, perplexing and head scratching behaviour in terms of his relentless stalking of heterosexual free thinking black men, it's debatable as to whether this guy has ever had a girlfriend in his life, I personally don't believe he has due to his lack of due diligence in dealing with tragic events from the past that have severely wounded his psyche. I don't believe Fountain Top has even held a woman's hand.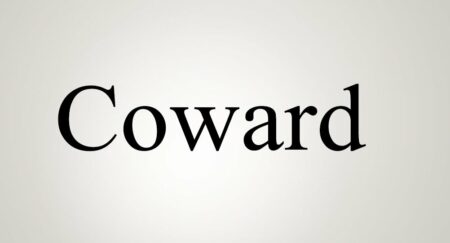 Aaron Fountain, you're a lazy, emasculated, disingenuous clown and a premium grade coward, you regularly weaved(pun intended)around and ducked out of talking to SYSBM practitioners live as if you were some sort of fugitive on the run with several outstanding warrants, you also performed the same duck and weave, Floyd Mayweather, stick and move manoeuvres with a few members of the Black Manosphere knowing full well they would've cleaned your clock in a free and open debate.
You attempted to do what others had already stepped up and miserably failed at, that is successfully defend black women and their in the sewer image and reputation, you cannot defend that which cannot be defended, you had to learn this the hard way though you gave it your best effort.
This is the problem when you heavily lean upon lies, propaganda, deception and disinformation as your catalysts, eventually you'll come unstuck and will be forced to beat a hasty retreat back into the dark, damp and musty catacombs you crawled out from, this is what we're now observing with Fountain throwing in the towel and calling it a day. Take a look at this: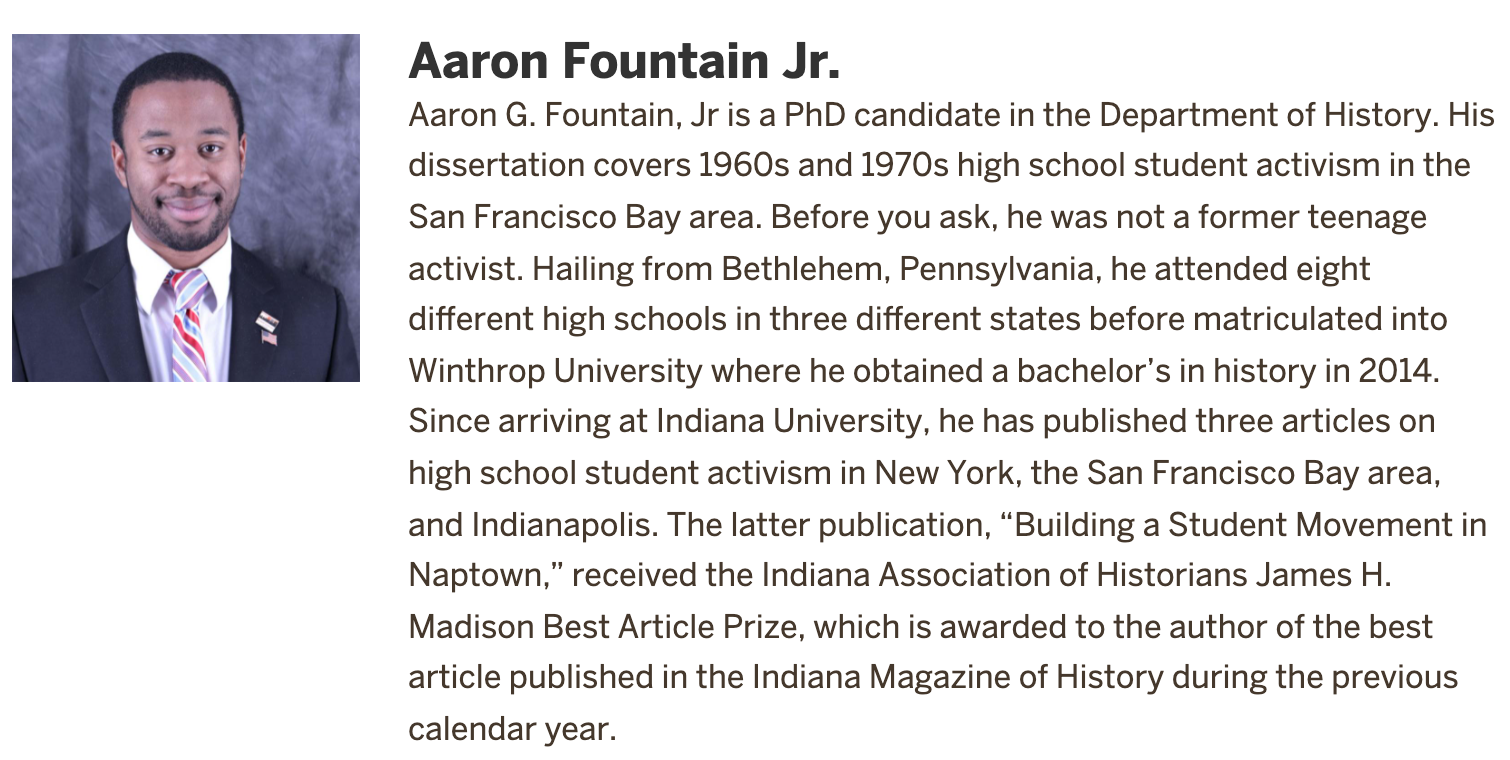 https://history.indiana.edu/graduate/currentstudents.html
He attended 8 different high schools in 3 different states before he landed in a university, that's right, 8. Does that sound like somebody who had a stable and smooth childhood growing up? Mind you, this is information that he's put out there himself, check out the link above, scroll down the page and you'll find his particular section. To say that Aaron Fountain's childhood years were turbulent and took a heavy toll on his psyche is a serious understatement.
It's apparent that Fountain could never get over the pain and the heavy trauma that was inflicted upon himself by his mother, I guess every time he witnesses black women engaging in some sort of radical ratchet behaviour, I can imagine the heavy images and flashbacks of his mother being a mean old hag and behaving in a similar dysfunctional fashion immediately flooding into his mind.
Oh well, that's his problem, not ours. Aaron Fountain needs to grow a pair and develop the majority of his masculinity which has clearly been lost. The worst thing about it is the black women he's religiously defending and falling upon the sword for don't even respect him for standing in their corner, as stated before, black men who seek to appease black women and carry out the grunt work in order to forward their agendas, these same black females without hesitation will label them as "useful idiots".
Aaron Fountain clearly doesn't understand the psychology of the very women that he's chosen to stand up for, smh. Pandering and licking the muddy boots of the black witch contingent in the hopes that one of them would offer up her snatch to him, however Fountain unlike most simps was smarter and hid his true agenda behind the pseudo-intellectualism Kansas City Shuffle in order to make himself not look as desperate as your average blue pilled, brown nosing sluggard.
Mission failed, these black sirens still didn't give him any cooch, yet another reason no doubt why he threw in the towel. We see you Fountain, we know exactly what your game is, lol.

1. Aaron Fountain has major issues with Red Pill and SYSBM especially because both involve looking at one's life, noting issues of concern, shortfalls, discrepancies, problems both past and present, going in and dealing with all of the above in order to bring about a better version of one's self.
Because his psychological trauma runs so deep, being the emasculated coward that he is he couldn't face the pain, was unable to make the necessary changes and so instead chose the pathetic path in believing that persecuting and stalking those who were able to dive in and overcome various obstacles and boundaries would somehow bring some relief to his own life. A jacked up way of thinking I know but that's unfortunately who the guy is.
The bottom line is Fountain is jealous and extremely envious of those who are able to overcome major problems and as a result make positive changes in their lives and he views SYSBM practitioners as the biggest "transgressors" when it comes to those better grand life changes especially in terms of women.
2. The foundational reason behind all of the videos he produced on both of his YouTube channels as well as the blog site he started but later abandoned is he believed that through all of his hard work in defending black women, eventually he could land himself a girlfriend, however in order to muddy the waters and keep his true reasons and motivations hidden, he instead decided to approach the "seeking a girlfriend" matter from a pseudo-intellectual academic standpoint in order to not make himself look like a desperate simp.
He believed that at some point a black woman would step forward and want to get to know him more on a personal level, however had the knucklehead been reading my articles properly, he would've clearly seen that black women are NOT attracted to black men who can string more than two sentences together, they heavily despise black men who are intelligent and educated and have had no problems stating this many times over.
In attempting to snag himself a black queenie via so called "intellectualism" and failing miserably, he actually proved that what we've been stating for the longest about black women only wanting thugs outside of white men is indeed correct. He's put in all of this effort and energy trying to defend black women and NOT ONE black female he's defended has either offered him some cooch or desired to get to know him on a deeper level, what a waste, smh.
Don't believe the "I'm starting a new job" bollocks that he's been rattling off as his excuse for abandoning ship, through all of the lies and the propaganda he's spread on behalf of the black witch contingent, he still couldn't manage to snag himself a "queenie", I strongly believe this is the primary reason why he's thrown in the towel.
The thing is, out of all of this, even if he'd managed to land himself a "sista", the relationship wouldn't have lasted because that woman already being defective herself would've detected that something wasn't right with him and most likely would've bailed. A sad and a pathetic way to try to obtain a girlfriend Fountain, who would've known that this was your true motivation all along?
Like I said before, I personally don't think this deceitful buzzard has ever held a woman's hand yet alone had a female he could call a girlfriend. Any talk of past girlfriends coming from his mouth based upon his atrocious track record coupled with his troubled past must be looked upon as nothing short of lies, myths, urban legends and fairy tales.
We at the SYSBM Knights Roundtable warn about being in this type of position all the time, failing to deal with past traumas and foolishly believing that you can ride through life smoothly without further incident. Don't become a delusional basket case like the fake academic, to the point where you become delirious and believe your only course of remedy is to harass those who were able to overcome the obstacles and the hurdles you couldn't.
You NOT possessing the skills needed to pull any female is not my fault Fountain, nor is it the fault of other SYSBM practitioners, Red Pillers and Black Manospherians, you lacking the tools required to successfully interact with women even on a basic level is because of YOU, YOU and YOU alone.
There you have it folks, this is the real Aaron Fountain, the lame excuse of a man who has relentlessly stalked SYSBM practitioners as well as black men in other black digital spaces for almost 4 years in his hot pursuit of black snatch, a man who believed he could obtain a black girlfriend via the persecution of SYSBM members as well as other heterosexual free thinking black men least favoured by black women, what a loser.
At least now you all know what his true motivation was, his secret is now revealed. Honestly Fountain, you may have stood a better chance attempting to serenade black women with the song below rather than embarking upon the ludicrous embarrassment of a totally failed mission that you did, #SYSBM: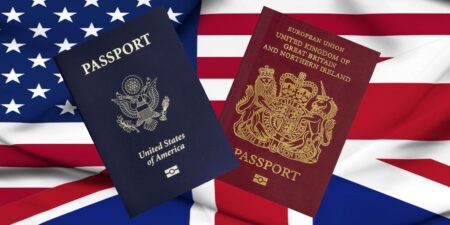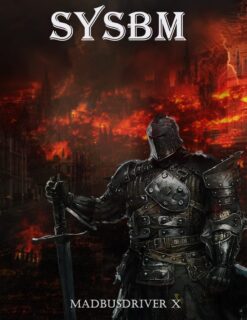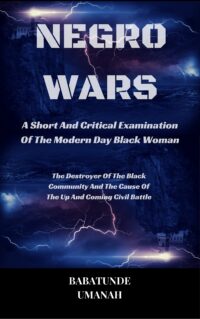 The Deprogramming And Decontamination Process Continues
Another One Steps Up To Defend Ratchet Black Women And Bites The Dust
Most High Bless