Evidence:
https://www.tiktok.com/@blackfeministrants/video/7034605168738127151/
https://www.tiktok.com/@blackfeministrants/
Anybody with half a brain can be honest and say that white women can and do take advantage of the system their male counterparts have set up, however I really cannot see how black men are on an equal playing field when it comes to this so called "privilege".
I remember asking this same question a few years ago and brothers back then didn't have an answer, what exactly is black male privilege? Additionally, a further question based upon what the bonnet wearing black siren stated, how do black men as a collective take advantage of black women and benefit from so called "black female oppression", I'll wait?
I know exactly what this so called "privilege" boils down to, the mystery is now solved. Anything black men can do with ease or little difficulty that black women struggle with or any attention we receive they aren't getting equal amounts of, in the disjointed minds of these modern day black females, we are automatically labelled as having some sort of magical "privilege".
For example, when it comes down to interracial dating, black men have a far easier experience than their female counterparts, however this position has absolutely nothing to do with privilege, this is simply due to the fact that black men as a collective are far easier to get along with and can adapt to different environments without effort as opposed to most black women who much prefer sliding down Victimhood Avenue and expect everybody to adjust and cater towards them.
The bottom line is black men in general, free thinking black men in particular aren't afraid of getting their hands dirty ie putting in the hard work and doing what needs to be done in order to bring about the positive results they desire. Black women on the other hand due to their mutant feminist mindset are the most lazy individuals on the planet, they expect everything to be handed down to them on a silver platter and get quite angry if you tell them otherwise.
Most black men unfortunately will forever refuse to accept the fact that black women will always have negative labels to throw at them and will always see their male counterparts as the enemy as long as we're receiving more ATTENTION than they are.
In the mind of the modern day black female there will ALWAYS be "problems" with the modern day black man, problems in her eyes he'll NEVER be able to resolve. True SYSBM practitioners recognise this dysfunctional thought process, hence why we continually advise black men with sense and intelligence to expand upon their dating options ie leave the members of the angry and bitter black sisterhood of failure alone and explore new pastures.
What power does any black man have to uphold a system of oppression that negatively affects black women? Do you see how dumb the overwhelming majority of black women have become and why more black men are choosing to give them a wide berth?
Things are currently so bad in black female society now it's gotten to a point where black women are resorting to rattling off pure nonsense and gibberish just so that somebody will look in their direction and pay them some sort of attention, smh.
The bottom line is as stated before unlike black men black women because of their ultra feminist mindset simply can't adapt to different environments, they know this and so instead they choose to whine, moan and complain hoping that somebody will feel sorry for them and give them a leg up(attention, which if they receive they won't show any appreciation for either).
Gentlemen, the message remains the same, save yourselves from these delusional black harriets, as I continue to harp on again and again, those black men who refuse to read and accept the writing on the wall concerning this modern day black female only have themselves to blame when their hands are bitten.
Don't ever get hoodwinked by this propaganda being put out there by these black female feminist swamp rats, there is no black male privilege, black women are simply jealous and envious of the attention we get coupled with the fact that black men possess the essential skills required in order to intermingle with other groups as well as manoeuvre smoothly through different spaces and landscapes. #SYSBM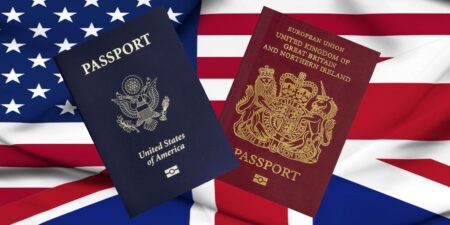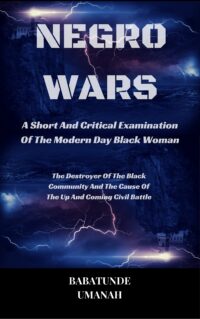 The Deprogramming And Decontamination Process Continues
There's No Such Thing As Black Male Privilege, Don't Believe The Hype
Most High Bless