Evidence:
https://www.neverapart.com/features/fat-black-women-deserve-luxury/
I honestly don't understand how so many black women can walk around looking like oversized aircraft carriers/super tankers and at the same time delude themselves into believing their fat status can somehow be normalised. Being overweight is NOT A NORMAL STATE OF EXISTENCE.
I personally couldn't do it, walking around grossly overweight but at the same time attempt to normalise and justify that same unhealthy, abnormal position.
These are the fruits of feminism right here, where women throw off that which is feminine and of a high standard and instead embrace the dregs and the gutter pretending that making such a move is noble, honourable and so called "progressive".
Real and true progression so to speak is recognising that you're overweight, realising it's a problem and implementing some sort of plan and rugged steps towards bringing your weight back down within a normal range.
This is how you know that most black women are already mentally defeated, they no longer take pride in the way they look, as a group they've allowed their physical appearance to spiral into the toilet and at the same time use every external appendage available to attempt to make improvements to a below the sewer condition they've created themselves.
Using copious amounts of makeup to cover up their coarse, spotty skin that has come about as a result of poor eating choices, using weaves and wigs to cover up their natural hair because they are ashamed of their black heritage, using fake eyelashes and fake nails attempting to doll themselves up but actually making themselves look like flamboyant trannies and drag queens.
On a quick side note, here is a prime example of what I'm talking about and NO, I refuse to embed the video because the thumbnail of this particular creature is too horrific to look at and yes, she's going in on black men as well:
https://www.youtube.com/watch?v=EXpHYddNevw&t=72s
And here is the same creature without any makeup on, things jump from horrific to all hope is lost very quickly, BE WARNED:
https://www.youtube.com/watch?v=TA2Jt-0qwYg&t=23s
Tatting themselves up down to hell because they want to be men so badly, this is the sorry state the modern day black female has sunken into and is one of the main reasons why over here we advise black men with sense and intelligence to walk away and find new pastures.
Unfortunately, as has been discussed here many times before, most black men simply cannot let go, they're addicted to this modern day black woman and will hold onto her at all costs, even if it means throwing a fellow brother under 10 buses for his "black queenie".
The simping levels within black male society have sky rocketed to an astronomical scale, this is precisely why most black men can't be helped and unfortunately have to be abandoned. It's these simps who are the ones gassing up the heads of these black sirens, this is what is giving black women the courage to walk boldly in their dysfunction instead of addressing it.
In fact, in recent times I've been finding that it is black men who have been the ones trying to shut me down, not black women. These dickhead, snitch, tattle-tail, blue pilled, emasculated Negro male simps are everywhere. Where black women as a group have taken up the charge on behalf of racist white men, it is now these simp snitch effeminate Negroes carrying out the grunt work on behalf of the black witch.
Most men don't want fat women, yes there are exceptions to every rule, however the norm isn't altered by a few anomalies here and there, again, most men desire women who are IN SHAPE. The only black men who will accept fat black women are desperate simps and 12 Gauge Mike looking to bust a quick nut.
Finally, here is the queen of fatdom Lizzo celebrating the fact that she's GAINED WEIGHT. When you have female counterparts who actually celebrate welcoming heart disease, diabetes, inflammation, lack of mobility etc with open arms, know that it's time to cut your losses and run. SYSBM continues to reign supreme, reject the fatness and body positivity:
https://www.instagram.com/p/CYPwZCWFum7/
Obese women simply aren't attractive and there's nothing fat black women can do to change this. Fatties must ultimately be rejected, NOT selected. And so many black women wonder why more black men are increasingly choosing to walk away from them, it isn't rocket science.
Remember, these are the same women telling black men that we can only get with fat and ugly white women while black women themselves remain the fattest specimens on the block, talk about the pot calling the kettle black.
The entire world is going to hell in a hand basket but as per usual black women are more preoccupied with vanity and material possessions. What person in their right mind worries about luxuries when their rights are being stripped away in real time by corrupt and evil governments? #SYSBM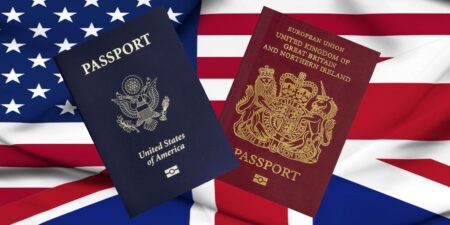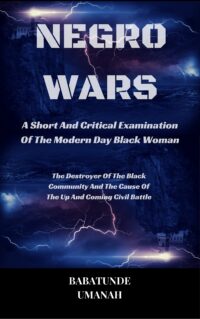 The Deprogramming And Decontamination Process Continues
Always Hold Fat Women Accountable For Their Obesity
Most High Bless