Evidence:
https://www.tiktok.com/@therealmosesthaprophet/video/7026873969873767726/
https://www.tiktok.com/@therealmosesthaprophet/video/7028944051525307695/
https://www.tiktok.com/@therealmosesthaprophet/video/7027141476245163269/
https://www.tiktok.com/@therealmosesthaprophet/video/7027168850437229829/
https://www.tiktok.com/@therealmosesthaprophet/video/7024235296434801966/
https://www.tiktok.com/@therealmosesthaprophet/video/7024238831910292782/
https://www.tiktok.com/@therealmosesthaprophet/
https://www.tiktok.com/@moses_4datriggered/
https://www.instagram.com/moses_tha_prophet/
At the time of writing up this post(22nd January 2022) all of the above links were working, at the time of releasing this article(Friday 4th March 2022) only the gentleman's Instagram page hasn't been taken down, smh. This is what happens when you speak out against these dysfunctional black whores, their blue pilled, black male simp flunkies as well as the joke of a community they run.
Gentlemen, I highly encourage you to check out this guy's videos, it's literally like walking into a cave that has treasure chests all around and gold coins spilling out of every box. I struggled to pick out videos to post here because he has produced so many golden nuggets.
These are the kinds of black men we need, men who have no problems checking women when they go astray(especially black women) instead of bootlicking and pandering to females thus giving them even more space to run amuck.
One thing you'll notice when going through his videos is just like us, in addition to dysfunctional black females, Moses Tha Prophet also has to deal with a lot of these soft, weak, blue pilled, black female first, red, black and green, we worship black women unconditionally pyramid heads coming out of the woodwork thick and fast ready to defend their "queans" at all costs, smh.
Now, unfortunately for Moses, though he fully acknowledges that modern day black women are the biggest stumbling block to the progression of black men and the nation as a whole, he like too many other black men is still of the position that black women are worth the struggle and somehow can still be redeemed, however as mentioned before, as long as there are hoards of simps who will jump up to defend the black witch even when she's in the wrong, I'm sorry, it's a chicken wrap for the modern day black female and any possible redemption of her character and soul.
As we continue to say over and over, SYSBM is for the VERY FEW, NOT THE MANY. Most black men refuse to read and accept the writing on the wall concerning the current in the gutter state of black women regardless of how much evidence you bring to the table clearly demonstrating they(black women as a collective) are quite happy channelling Jezebel and have absolutely no intentions of altering their path away from the road of death and destruction.
There are no incentives for black women to change their ways for the better, they already know that most black men will stick by them regardless of how deep they sink into dysfunction, degeneracy and reprehensibility. They don't want to be taught better either, they simply aren't interested in anything of iron clad quality black men have to offer them.
The overwhelming majority of black men simply don't have the testicular fortitude to call out black women and for the small minority of black men that do, they're immediately confronted by a million and one blue pilled, black males simps waiting at the door ready to literally fight to the death on behalf of their black female overlords.
The black male simp has become even more of a curse and a pestilence than the same black female who created him, as such the black female, the black male simp as well as the communities they inhabit must be left to burn down to the ground.
Those black men who are wise will plan their escape with the quickness while they still can, foolish black men on the other hand will remain behind believing they can save that which cannot be saved and as a result will suffer the same fate as the damned.
The "unicorn" black female is NOT COMING, this is an incredibly hard pill for most black men to swallow. Lastly, how are decent, upwardly mobile brothers meant to fit in with a group of fake, plastic looking women who day after day state in no uncertain terms that they want NOTHING to do with them but instead much prefer dealing with thugs and criminals ie 12 Gauge Mike, Slim Sauce, Roof Top Trey and Two Snacks? #SYSBM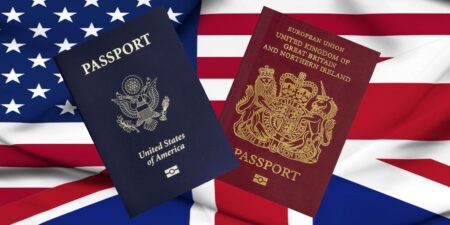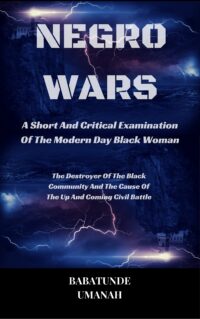 The Deprogramming And Decontamination Process Continues
The Black Witch Is Done, At This Point Only Foolish Black Men Believes They Can Save Her
Most High Bless