https://www.tiktok.com/@kingjeanty1989
Do you see how black women have even gotten these fruity Negroes to repeat one of the pinnacle lies of the angry and bitter black sisterhood of failure that black men who choose to date out can only get with the bottom dregs of the non black female dating market?
When the Tik Tok videos of black men and white women demonstrating their appreciation for one another were at their peak back in 2019 and the early part of 2020, the main reason why many black women had such a problem with them is because the "black men can only get with ugly and fat white female rejects" mantra was immediately smashed to pieces.
For years the black witch contingent have run at full speed with this blatant lie and at the same time haven't hesitated to push and promote it relentlessly at any and every opportunity that's presented itself.
The Tik Tok black male/white female phenomenon was and still is a serious blow to the black witch's overt agenda attempting to smudge the image, reputation, character and confidence of black men, this is one that the angry and bitter black sisterhood of failure have never recovered from.
Unfortunately, there are still many members within their camp(as seen above) who either haven't gotten the memo yet or point blank refuse to read and accept the writing on the wall.
This creature above is a complete and utter disgrace the black masculinity and manhood, hell will freeze over first before I ever listen to and take seriously the ramblings of a homosexual(I'm still looking at black men sideways who listen to Kevin Samuels but claim to be heterosexual). Besides, what fruit boy stated above can easily be disproven with only a few links:
https://www.instagram.com/whitewomen_blackmen_in_love/
https://www.instagram.com/madbusdriverx1/
https://www.instagram.com/interracial1110/
https://www.instagram.com/_beauty_of_black_and_white_/
https://www.instagram.com/lookbookaly/
Black women and their blue pilled simp cronies stay lying on free thinking black men even when said lies can so easily be slapped down and refuted. I don't see black women as a collective changing their ways for the better especially as more black men begin throwing in the towel on them and instead choose to venture into the interracial dating arena.
Additionally, we know that the "black men can only get with fat and ugly non black women" is pure cap simply because racist white men and their black female flunkies for the longest while have been going well out of their way and putting in maximum effort trying to dick police us.
I really don't know what black women as a collective thought they would achieve by getting a homosexual black male to rattle off their oft repeated lies seeing as black men as a collective outright reject homosexuality. You have to be pretty desperate to recruit fruity pebbles to speak on your behalf, but hey, blue pilled black male simps unfortunately come in all shapes and sizes.
Bonnet, lip, eye, nose and tongue piercings, fake nails all on a dude, you cannot make this stuff up. Lastly, guess who promoted this video on their Tik tok profile, that's right, Filibuster Bianca Gibson, remember her, the one who couldn't answer the simple question as to why a man with no children should take onboard somebody else's, smh.
Once again, do you see how perfectly aligned black women and homosexual black men are, isn't this same Bianca Gibson supposed to be a Christian, therefore shouldn't the witch be speaking out against homosexuals and the fruits thereof instead of promoting them?
As I've stated many times before, if black women could have things their way, every black man would be a homosexual and thus no longer be a potential threat to the faux leadership position black women have been given over the so called "black community" by their white lord and saviour General Sleet.
Gentlemen, the overt war against black masculinity and black manhood continues, guard yourselves at all times as attacks are coming in from all sides. #SYSBM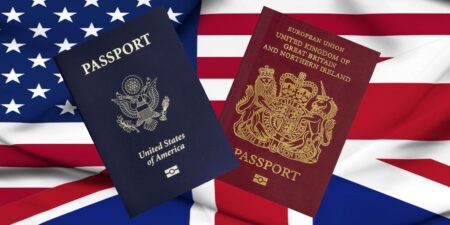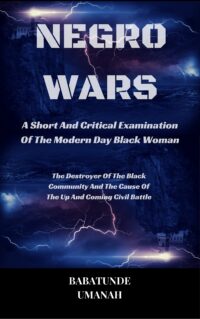 The Deprogramming And Decontamination Process Continues
The Black Female Camp Continues To Repeat Lies That Have Already Been Debunked And Proven Incorrect
Most High Bless