Evidence:
https://www.youtube.com/watch?v=OFmigTZYk4U
Free thinking black men have been saying these exact same things for the longest while but because black men don't have a loud enough voice, we've simply been ignored. It's too late to correct the destructive path black women themselves have chosen to embark upon, black women as a collective have rolled the dice and unfortunately have chosen pain, misery, suffering, death and destruction as their final destination points.
The reason why the black female of the US is above criticism is because she has been weaponised by the State against her own people, the bigger problem at the same time is there are too many black men who either just can't see it or read the writing on the wall but refuse to accept it as the truth.
As I've been stating for the longest, the best way to deal with this modern day dysfunctional black female is to simply abandon her, walk away, leave her to rot, stew, marinate and burn in her own failures, the suggestion of beating black women in order to obtain submission from them is not behaviour normal, stable, level headed black men engage in, that is the 12 Gauge Mike, Slim Sauce, Roof Top Trey, Cheezy Grillz, Two Snacks, Chunky Bruh zone.
You shouldn't have to physically discipline a grown woman, such action already demonstrates that the mentality of that particular female is beyond repair and as a result she should be abandoned with the quickness.
Now, this has always been the position of TRUE SYSBM practitioners, the abandonment model has never changed, however as per the article I wrote detailing Rajaee Black killing his ex wife and his girlfriend, some yellow bellied, blue pilled simp Negroes got butthurt and reported the article to the previous website host who subsequently shut down the entire Slaying Evil website.
I'll keep on stating that SYSBM is for the very, very few, NOT the many. There are black men lurking out here whose mouths claim to be in support of the SYSBM philosophy and lifestyle, however their hearts very much still reside with this black female, they simply can't let her go and still believe they can find "the one" despite all of the evidence demonstrating the contrary(SYSBM in theory but NEVER in practice).
As I've stated before, these days it's no longer black women fighting and railing against heterosexual free thinking brothers, nope, instead we're now having to face off against these soft, weak, effeminate, emasculated, blue pilled black male simps who have been dispatched by the black witch herself to wreak havoc upon those black men who choose NOT to follow, bow down to and worship the sacred cow of "da communitah".
Black men with sense and intelligence for the longest while have been wisely concluding that black women just aren't worth the trouble and have been choosing to take their chances elsewhere with women of other ethnicities with more success overall in finding a compatible long term companion.
Of course as Shemeka Michelle stated, black women will come out and call black women like her "pick mes" and will forever call those black men like us who hold them to account "n****s, coons, Uncle Toms, sellouts" etc.
At this point this modern day black female is the equivalence of a car insurance write off, she cannot be saved nor redeemed and anybody foolish enough to think otherwise and who still attempts to do so will be forced to embrace the same recompense and judgement coming to her.
This is exactly why black female society will never change and will progressively swirl further and further down the toilet bowl, because these pestilent black male simps are too far brainwashed and too stupid to figure out that NO IMPROVEMENTS will ever come about without correction and holding the feet of these same dysfunctional black females to the fire of accountability.
Shemeke Michelle is right about black women as a collective destroying themselves and everybody else around them, however she's dead wrong in believing that the situation can be turned around and fixed, at this stage IT CAN'T, the modern day black female is done and there's nothing anybody outside of the Most High himself can do to change that.
Gentlemen, continue walking away from these dysfunctional black females as true SYSBM practitioners have been doing and at the same time watch your six because as commenter Schadenfreude has said, we have many Trojan Horse/Agent Smiths of the failed state of Blackistan out here lurking in dark corners as well as observing from a far taking notes and reporting back to their black female overlords.
Always remember, not everybody who flies the banner of SYSBM is SYSBM. Again, let us NEVER forget that we have many evil, red/green eyed black men out here who just like their black female creators get extremely angry, upset, bitter and envious whenever they see productive, free thinking brothers who have successfully broken free from the plantation flourishing. #SYSBM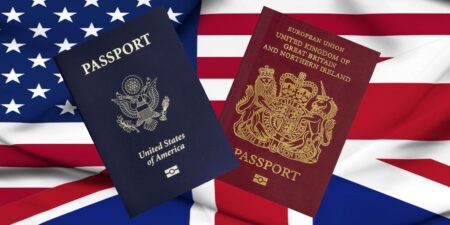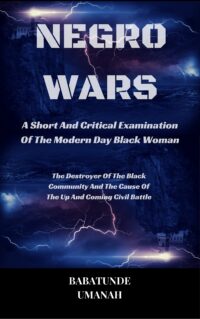 The Deprogramming And Decontamination Process Continues
The Modern Day Black Female Is Finished
Most High Bless