Evidence:
The above is the reason why black female society is done and will never recover, there will always be blue pilled black male simps who will always step up to make excuses for dysfunctional black females instead of calling them out on their degenerate behaviour and holding them to account.
As much as I enjoy Aba & Preach and Playback's commentary on a variety of issues, when it comes down to black women and the in the gutter image and reputation that currently presides over their heads, there is no circumventing the fact that black women are the very ones who've brought this situation upon themselves.
You'll notice that only in black society do you have both men and women who will attempt to disqualify your view point as to why you refuse to date your own female counterparts simply because the reasons are negative.
As I've written before, you cannot step in and dictate what reasons can and cannot be used for any black men who choose NOT to date black women, the reasons are the reasons and form part of those particular individual's experiences regardless.
There are a slew of white men who refuse to date white women(at least Western white females), they won't hesitate in listing the many reasons why and in white male society, their reasons(with evidence en tow) for the most part are listened to and accepted.
There aren't other white men coming out of the woodwork calling them "uncle Toms, uncle Ruckuses, sellouts, self haters" etc because white male society contains a wide spectrum of individuals from many different walks of life who don't look down upon the next man because he chooses to take a completely different path in life. White men as a collective don't think monolithically.
In white male society you're allowed to be different and unique, in black male society however you're NOT, you must bow down and conform to all things black female related. Any criticism of the sacred cow of black society ie the modern day black woman even if legitimate is viewed as blasphemy and in the eyes of black women and the blue pilled simps they govern, said critics/scrutinisers must be vilified and demonised mercilessly.
I'm disappointed at Playback for using the "white women do it too" card(mark 9:57), however this move doesn't surprise me at all because I've been stating for the longest while that black women cannot be defended on any level at all yet alone within their own merits.
I'm no fan of Fresh and Fit by any means, however the reasons they listed as to why they don't deal with black women don't just reside with them, many other black men who have walked away from black women share these exact same sentiments.
Black women in the US are single at a rate of around 70%(page 8), their single mother rate is at 77%, these same black women because of their high insecurities every year pump billions of dollars into the weave/wig and cosmetics industry making East Asians rich while at the same time stagnating and even regressing their own economic standing.
Again, we haven't even delved into the typical mindset of your average westernised black female, the fact that most black women hold to an ultra liberal, feminist mentality,(96% of US black women voted for Hillary Clinton in the 2016 Presidential Election, over 90% of black women voted for sleepy Joe Biden in the 2020 Presidential race) how most black women openly brag about being strong, independent and not needing a man.
We then have to deal with the fact that most black women hate black men, especially those black men they cannot manipulate and control ie the free thinking brothers with their heads screwed on straight. Did I mention the mean attitude most black women have?
Let us also take into consideration the fact that black women especially in the US have been weaponised by the government against their own male counterparts and are only too happy to carry out the evil bidding of the State against their own people, abortion statistics within black female society are just a starting point!
Additionally, aren't these the same women who regularly disrespect their male counterparts referring to them as n****s every 5 minutes. Aren't these the same female counterparts who talk about aborting black male children in their efforts to stem the same black male dysfunction they(black women) have placed into black boys to begin with?
Guys like Aba & Preach as well as Playback need to stay in their lane and stop pretending as if things with black women are great, folks like ourselves are out here with boots on the ground and have openly observed in real time the same stereotypes they're foolishly claiming are "racist".
Black female society has some very serious issues that need to be addressed immediately and attempting to give black women an "out" isn't going to help those problems get resolved anytime soon.
Black male simping and white knighting is a massive problem and one that enables black women to continue wallowing in their dysfunction. Your boy Preach is married to a white woman, if you believe that the black female's negative attitude towards black men hasn't played some part in his venturing over the fence, I have some seaside property to sell you in London.
Finally, you have websites that are dedicated to allowing people to talk about their interactions and experiences with various businesses, these websites such as TrustPilot for example don't roll in and strong-arm you into not leaving a negative review, they only ask that you don't use profanity and that your review is understandable and TRUTHFUL whether positive or negative.
So, why can't the same protocols be carried out concerning black men's experiences with black women? Why is it that anything negative(as per the mindset of black women and their simp squads) must be omitted from the account? Wouldn't undertaking such actions just blatantly be dishonest?
Gentlemen, never allow black females and their muddy bootlicking simp flunkies to pigeon hole you and dictate what can and cannot be said concerning your personal experiences with black women and why you've chosen to walk away from them, if your experiences with black women have been negative, openly declare them, if your interactions and experiences with black women have been indifferent, declare them all the same.
Never allow these shines to run the "anti black, self hate" tag either. Remember, self hatred as interpreted correctly is a hatred with YOURSELF, NOT somebody else who just so happens to share the same skin colour.
I can't believe you have Negroes out here still trying to run that Texas Two Step. Do you see how the black female's disjointed way of thinking has permeated even some of those black men who seem to be somewhat intelligent?
We already know why black women and their grunt-boy flunkies don't like negative reviews surrounding the black quean, it's simple, because more time the accusations and allegations are true and there is NOTHING black women nor their blue pilled simp squads can do to refute/rebut them. Oh well, that's their problem, not mine.
Gentlemen, take notes, these are your Willie D and Tariq Nasheed type Negroes, the ones who are the gatekeepers of black female dysfunction. The Late David Carroll was right, most black men simply don't have the nuts to check their female counterparts, thus it's no mystery as to why most black women look upon black men with utter disdain and hatred. #SYSBM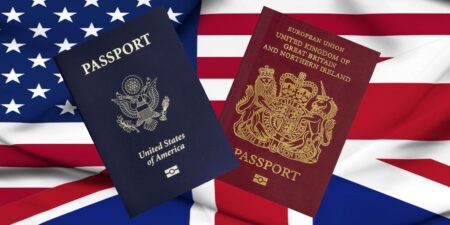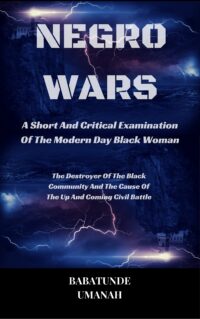 The Deprogramming And Decontamination Process Continues
Black Female Dysfunction Can't Be Covered Over Anymore
Most High Bless