Evidence:
Shout out to Kid Organic for covering this:
https://www.youtube.com/watch?v=dRf_UgGMFAU&t=5s
The actual video in question, from mark 34:10 – 36:30:
https://www.youtube.com/watch?v=QzZxFjLpnYU
These are the so called self appointed "alpha/select" males of the Black Manosphere. How can any man call himself select/alpha yet at the same time allow his butt-cheeks and anus to be violated by another individual?
Additionally, just as Kid Organic stated, I don't believe it was a woman who tossed Boogie's salad as there is no way any woman would be able to overpower him to perform such actions even in a tipsy to drunken state.
Again, this is of course based upon the assumption that Boogie's booty was eaten out and nothing more. Since he claims he was "out of it", it's quite possible that C Boogie was rooted by another dude or still he could've been pegged.
Now, apparently because of this sexually suspect behaviour Boogie has been thrown out of the Black Manosphere, yet we have a genuine homosexual in the form of Kevin Samuels who still remains within it and is welcomed with open arms, make that make sense.
How is one sexually suspect guy removed yet another sexually suspect individual is allowed to remain, oh yes, that's right, one is calling out these dysfunctional black females whereas the other switched from admonishing black women to bootlicking for the black witch contingent ie reforming himself into a simp.
Dom Game, indeed, now we see what Boogie's so called "Dom Game" is really all about, HIMSELF BEING DOMINATED by another individual(be it man or woman).
Now remember back at the beginning of last year where SYSBM was the talk of the town, C Boogie was one of these court jesting minstrels who had plenty negative to say on the lifestyle, how we are beta males because we've chosen to walk away from the daggle for reasons that are obvious to any individual with two eyes.
How does this dude reconcile getting is butt-cheeks violated with his philosophy of integrity and self improvement? You see how Negroes like this are so willing to sell their masculinity down the river for 2 shekels of silver, who raised you bruh?
The worst thing about this is the dude is still going around talking about lame this and lame that as if he has the authority to speak on those who choose to give the dysfunctional black witch a wide berth. Dude has been emasculated by whoever, yet is still here trying to call you a lame.
Again, I'm asking the question, outside of a medical check up, how is Boogie himself not an emasculated lame for allowing somebody else to violate his buttocks and rectum area, I'll wait?
These black male digital spaces are full of fruits as well as sexually suspect dudes who at the behest of the modern day black female have no problems attacking black masculinity in exchange for some measly crumbs from her table, smh.
With this move C Boogie has completely discredited himself, he shot himself in the foot from before when he decided to lick the muddy boots of these black sirens(don't forget how this mule had no problems conversing with Cynthia G), however to come out and confess to getting his salad tossed by a woman(supposedly) who he claimed was able to overpower him(really?) has now smashed his reputation into so many fragments.
Any black man worth his salt sadly is NOT going to receive any benefits listening to a group of men who have no problems engaging in emasculating, masculinity compromising, sexually suspect behaviour and talking about it on the internet. This is what happens when you begin catering to the daggle, you start taking on her traits and behaving in a manner that's not comely of a man.
Remember, many dudes who will now rightfully cut off C Boogie on the flip side will still follow Kevin Samuels who is currently the worst blemish on the image and reputation of black masculinity to date.
At SYSBM we don't play that, we will always stand in the corner of the heterosexual free thinking brother and will NEVER sell our masculinity down the river. #SYSBM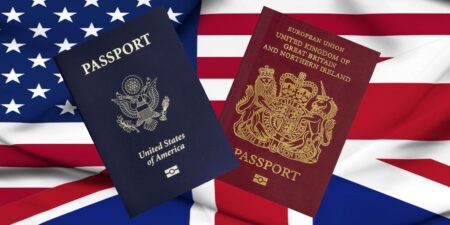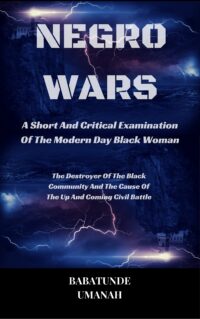 The Deprogramming And Decontamination Process Continues
More Fruits And Sexually Suspect Negroes Not Surprisingly Continue To Emerge From The Black Manosphere, Smh
Most High Bless