Evidence: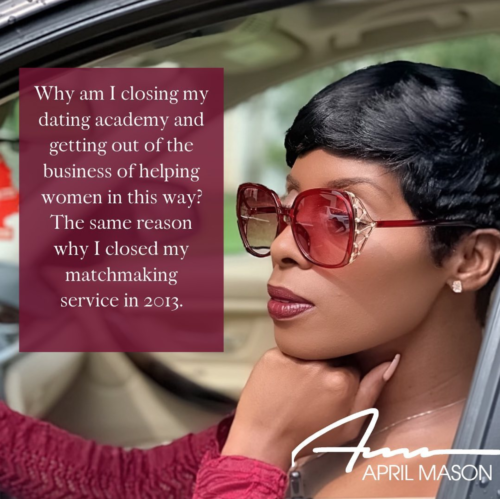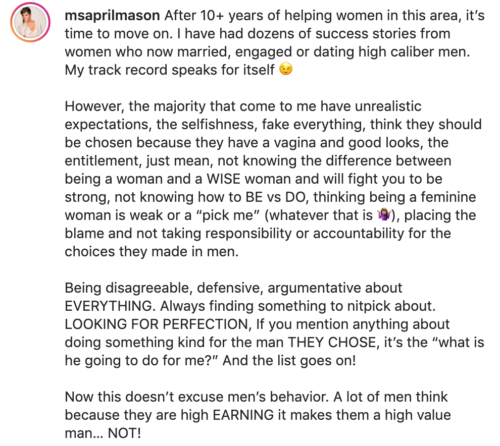 https://www.instagram.com/p/CVLM5N1lyBX/
https://www.instagram.com/msaprilmason/
You know what's funny, everything Mason said in paragraphs 2 and 3 are exactly what free thinking black men have been stating for the longest concerning this modern day black female, yet when we were bringing these same relevancies to the table, we were labelled as whiners, complainers, misogynists, black women haters etc, just thought I'd point out the overt double standard here.
Additionally, wasn't it around 4 years ago that match maker Rebecca Lynn Pope also announced that she would be retiring from the dating and match making sector because of exactly the same problems mentioned regarding these black sirens?
As if things couldn't get worse for the black witch contingent, now we have the high priestess of Swirl Mountain, one Miss Christelyn Karazin completely abandoning her swirling shrine, temple and philosophy in addition to hooking herself up with a BLACK MAN(yep, you read that correctly).
Isn't it funny how these failed swirlers always turn pro black when the chips are down and it's even more of a shame that there are a plethora of sucker black male simps waiting in the wings who are only too willing to accept such traitors and charlatans back into the fold.
How many years did Christelyn Karazin spend slating off black men while at the same time promoting her white lord and saviour Captain Snowy as a better alternative?
I told you 5 years ago that the Swirl movement was a dead duck, a ridiculous pipe dream that the merchant Karazin dreamt up in order to fleece her gullible black female acolytes out of their cash, much like your local on the corner institutional church beast pastors do every Saturday and Sunday.
The base of Swirl Mountain is littered with the dry bones, fresh carcasses and the blood of so many black women who in their folly have attempted to reach its summit, very few black women have been successful in conquering Swirl Mountain.
The modern day black female is finished, there is no escaping the Blackistani hellhole she's created with her own contaminated snatch and sexual irresponsibility, she is going to have to stew, cook, marinate and burn in her own failures and attempting to get herself a white man isn't going to save her from the wrath to come.
Also, as I stated in a recent article, black women will always remain defective beyond repair no matter what race of men they manage to get with because as we've been pointing out forever and as Pope and Mason were finally forced to acknowledge, black women as a collective simply aren't fit for either dating or marriage because they refuse to listen, refuse to cooperate, they always shift the blame, refuse to take any accountability for their actions and never believe that any improvements can be made on their part just to name a few of many outstanding issues.
Slowly more black women are beginning to realise that things are about to get pretty rough out in these streets and being so called "strong and independent" simply isn't going to cut it and carry them through the coming trials and tribulations fast approaching.
However, don't be fooled, where an extremely small minority of black women may be genuinely repentant, realise that feminism has taken them for a 60 year plus joyride and acknowledge that they do actually need a man, most of these black harriets unfortunately have opted for the path of attempting to shame black men back onto the plantation(sideways begging) and in more extreme cases implementing various techniques of witchcraft and sorcery in their efforts to lock down young black boys into dealing with black females only, the Critical Race Theory being one of their latest enchantments/spells, no doubt created and co-crafted by Admiral Sleet himself.
However, I'm glad to see that younger generational black boys and men simply aren't falling for the Okey Doke, they refuse to be told who to date nor will they be bullied into sticking with their female counterparts exclusively, especially in light of the fact that most black women hate them anyway.
Everybody is throwing in the towel on black women as they come to the realisation they're a lost cause, even Iyanla VanZant a devout acolyte of Oprah realised a while ago that it was a chicken wrap for the black witch.
SYSBM on the other hand will continue to grow in leaps and bounds for years to come, as I've stated many times before, non black women are only happy to swoop down and scoop up the productive brothers most black women choose to reject in favour of Slim Sauce, Sheggy, Cheezy Grillz, Field Mouse, Roof Top Trey, Chunky Bruh, 12 Gauge Mike, Two Snacks etc.
The swirl movement is done, black love is done, black unity is done, the so called black community is done, black society is done, black girl magic is done and has now been replaced by black girl tragic, colourism is done, featurism is done alongside any other victimhood, woe is me "isms" these black sirens choose to conjure up, the future is not looking bright for the modern day black female at all.
As mentioned before, all black women have left are the simps, Pookies and RayRays, outside of them they have the options of either venturing down Slut Avenue full time, becoming a side piece or alternatively crossing over the fence and becoming snatch eaters. Either way, these are issues that black women are going to have to face and deal with BY THEMSELVES.
The modern day black female as a result of the innumerable foolish choices she's made has become a colossal failure, oh well, that's her problem to deal with, not mine. The bottom line is nobody wants to deal with these women, NOBODY!
Brothers, continue to roll forward in your own power and never allow any of these weasels to Jimmy squeeze their way back into your zone as they slowly realise that the liberal/feminist/misandrist/communist gravy train they boastfully celebrated and basked in is coming to a rapid end. If you haven't done so already, be sure to check out King Sigma's video below on the April Mason melee. #SYSBM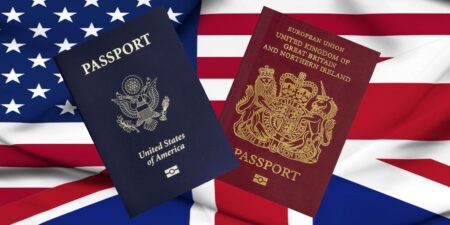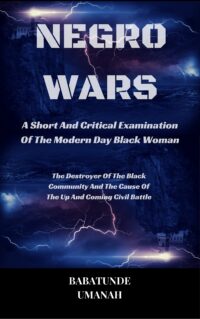 The Deprogramming and Decontamination Process Continues
The Modern Day Black Female Is Seriously Up The Creek Without A Paddle
Most High Bless