Evidence:
https://www.tiktok.com/@miko_lee_?
https://www.instagram.com/miko_lee_/
I assume she's put out a video before talking about how she has a problem with black men as a collective hence why as she said men and women have responded in her comment section stating that her bad experiences were due to her dealing with thug type Negro men.
Notice what this chicken head said, she HAD fun with the Pookies and the RayRays, well if that was the case then why isn't she dealing with the Pookies and the RayRays anymore? Oh, that's right, they've made her a single mother of three children.
The story here is no different to any other black female, spent her prime years getting dicked down, ran through and nutted in by 12 Gauge Mike, Chunky Bruh, Spoony, Sheggy and Field Mouse, ended up pregnant, however in Lee's case she managed to find financial stability through dealing in real estate(which is the only part here I cannot fault).
Now, in this video below, Miko Lee attempts to play off her not being married as something that wasn't for her, however we at the SYSBM Knights Roundtable know better than that:
https://www.tiktok.com/@miko_lee_/video/6988206290111614214
The fact of the matter is no black man worth his salt is going to deal with a 38 year old single mother of three yet alone marry her, that simply isn't going to happen. Additionally, remember that the productive black men with their heads screwed on straight back in her hay day are the same guys she chose to reject in favour of Slim Sauce, Cheddar Boy and Cheezy Grillz.
Once again, free thinking heterosexual black men are NOT going to deal with a single mother yet alone a female who talks about there being "levels to Pookies and RayRays" and has no regrets dealing with those types of nefarious characters. These are the real reasons why Miko Lee is not married, don't be fooled.
Lee is your typical black female Pookie lover but unfortunately for her the prime years gravy train express came to an end and she had to put down regular, frequent dealings with thug penis(she's probably still getting turned out by a Roof Top Trey type Negro since no man wants to marry her).
About the only part of her life she can be congratulated on is the real estate house flipping, having 3 children by 3 different men was a terrible move yet unfortunately one we see all too often with most black women. Additionally, we've got no choice but to label Lee as a knucklehead for her levels to Pookie and RayRay statement.
Pookies and RayRays own nothing of true quality and value nor does anything productive ever come from the "usual activities" they engage in, this woman has no idea what she's talking about but what's new with the mindless jabberings of most black females?
It's funny how she's now removed that particular video from TikTok, yep, when somebody knows they've made an incredibly dumb, goofy statement. If the Pookies and the RayRays genuinely respected her, wouldn't they have stayed around to look after their children? Here is yet another prime example of what SYSBM practitioners are saving themselves from.
There aren't any "levels" to Pookies and RayRays, however there are levels to dumb and stupid rhetoric. This is the intelligence level of your average black female on display right here, and they wonder why more black men are choosing to skirt around them for Becky, Ling, Maria, Hoshi, Shazzy etc. #SYSBM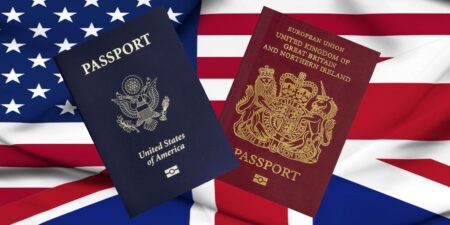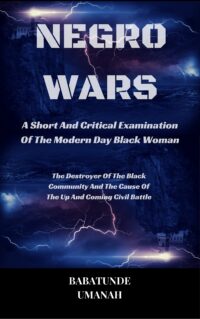 The Deprogramming And Decontamination Process Continues
Black Females Will Always Be Black Females
Most High Bless