Evidence:
https://www.tiktok.com/@honestlyadonis
https://www.youtube.com/channel/UC00xQA6TV6BkJtyemHCKGiQ/videos
Thanks to TeamWhiteGirls for alerting me to the top video. This woman is mixed black and Korean. Now, if she was dealing with a white guy and wasn't going in on the black witch contingent, their dysfunctional behaviour and lies, the angry and bitter black sisterhood of failure would've bestowed upon her the honorary black card, however since she's with a black guy and is lighting these dark sirens up, we already know the black card will definitely be withheld.
Honestly Adonis spoke the truth, no lies detected. Now, we already know that black women and their non thinking SIMPleton drone flunkies will come after her in their droves, going in on her weight yet as per usual failing to refute any of the points she's raised.
This is what SYSBM practitioners such as myself have been stating for the longest, these black harriets are upset at black men because unlike the lies that are constantly being spouted by the black witch of Scalp Summit, Miss Cynthia G Dog, black men ARE desired by other races of women unlike these modern day black females who are NOT desired by other races of men.
Something else Honestly Adonis stated that was very interesting, how black women are upset at the fact that free thinking brothers by choice are bypassing them instead of grovelling at their feet only for those same black females to gleefully reject them(first right of refusal).
Again, both common sense and logic say that any man should go where he will be loved and appreciated, not tolerated, hated and ultimately rejected. No black man with his head screwed on straight is going to deal with belligerent, rebellious, fake looking, overweight, arrogant, prideful, nasty, mean and overall evil black females, period.
Again, non black women like professional snipers are seizing the opportunity to swoop down and scoop up the quality black men black women are openly rejecting, therefore black women should NOT get angry, upset, bitter and complain whenever they see the same black men they've rejected walking hand in hand with non black females, that's the way the cookie crumbles.
As has been stated before, there is no resetting the conversation for the black female, the only way she can successfully do this is to RESET HER BEHAVIOUR for the better, however we already know that black women aren't about to put in the work to do that as such actions require being responsible, accountable and honest.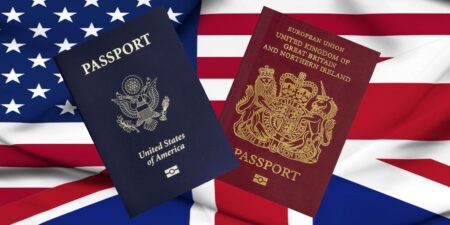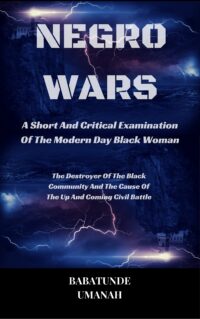 The Deprogramming And Decontamination Process Continues
The Truth Shall Set Your Free
Most High Bless