Evidence: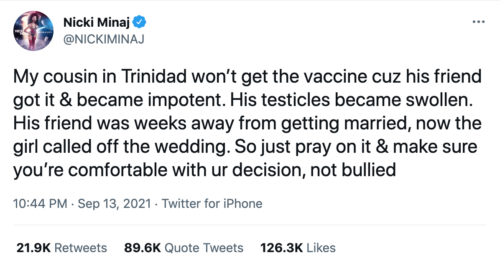 https://twitter.com/NICKIMINAJ/status/1437532566945341441
Even though I don't like this heifer because she's a bimbo who has been used by the music industry to steer young girls into adopting gutter, degenerate and reprobate lifestyles, Minaj on this occasion is still right to advise her fans to err on the side of caution and never to allow themselves into being bullied when dealing with the bioweapon.
Of course over here we already know that the "jab" is designed to depending on your immune system either kill you quickly, kill you slowly over time or/and in the meantime sterilise you. It's not like we haven't already been warned about taking the bioweapon and its consequences by the Eugenics kingpin himself Bill Gates:
We always have to remember that Eugenics at its conception was crafted for the sole purpose of keeping the black population numbers in check, this is still the main aim even though these so called elites have now begun to factor in other ethnicities into the depopulation equation.
Black people of all the folks on this planet in light of the dark history of experimentation that has been levied against them should know better than to line themselves up to be guinea pigs for an experimental gene altering potion that at the end of the day doesn't even do what it says on the tin ie protect/provide immunity from Covid.
Outside of Black Caesar who was given the boot, take note of other folks who before used to frequently comment here but have all of a sudden disappeared, I strongly suspect they fell for the propaganda and went and took their Bill Gates "remedy" believing all the nonstop hype the mainstream media has been pumping out.
Any Negroes who line themselves up for the shot and either die of blood clots, heart complications, brain complications etc or who are permanently injured by it deserve exactly what they get and more, especially in light of the fact that as mentioned before, these vaccine manufacturers have been given total immunity from prosecution by most governments worldwide.
Of course the bootleg mainstream media went in on Minaj for simply highlighting what happened to her cousin's friend, you can see this on her Twitter feed:
https://twitter.com/NICKIMINAJ
As I've mentioned before, every one of these mainstream media pundits that have pushed this Convid garbage from the very start and who are still continuing to propagate the false narrative need to be burned alive, especially now that the UK government has given the go ahead for 12-15 year olds to get bioweaponed up:
https://www.independent.co.uk/news/uk/politics/chris-whitty-tory-vaccine-children-b1919792.html
Another Open Mic Wednesday is here, you've got the floor gents, enjoy.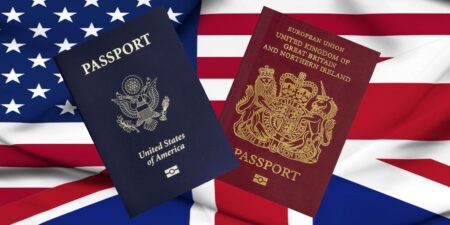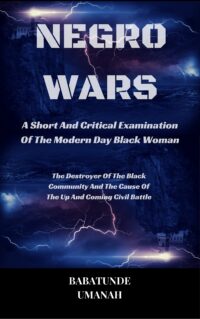 The Deprogramming And Decontamination Process Continues
Stay Individual(In Your Mind)
Most High Bless