Evidence: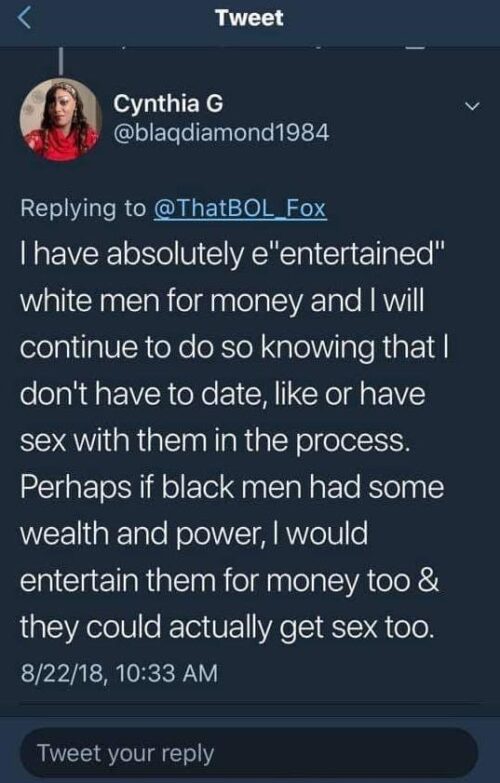 https://twitter.com/blaqdiamond1984
Yet sometime later wasn't this the same broad who sexually entertained Robert Perkins aka That N***a With The Tattoos FOR FREE, a Slim Sauce type Negro who has at least I believe 5 babymothers excluding Cynthia G herself? She knew this but still decided to go there with dude and ended up getting pregnant by him, smh. So much for black men and the power and wealth requirement, lol.
Fast forward to 2021 and you still have knuckleheaded black females and even a number of black male simps still following this chick despite her credibility being slammed clean into the bottom of a dirty toilet bowl. You cannot complain about "dusty beta male coons" only thereafter choosing to open your legs to and getting knocked up by one, make that make sense.
Now Cynthia G aka The Black Witch Of Scalp Summit in the past has attempted to ignite some sort of conflict with SYSBM practitioners, however we simply chose not to respond because it was clear and still is that by opening her legs to and getting impregnated by the same "dusty" Negroes she regularly complains about, G has completely discredited herself.
Even now the cake faced, wig wearing harriet G is still trying her utmost to put a dent in the mechanism of interracial dating between black men and non black women but to no avail, don't believe me, just take a look at her video catalog and see for yourselves:
https://www.youtube.com/c/CynthiaGLive/videos
See, many folks don't know that the high priestess of Scalp Summit Cynthia G just like the overwhelming majority of these divestment/levelling up squadrons is a failed swirler, back in the day she tried her best to land herself a Major Frost, however the mission was a complete and utter failure.
Additionally, it hasn't sat well with G that free thinking black men are able to blend into the interracial dating market with relative ease, therefore in her rage and fury she's decided to dedicate all of her life energy into attempting to throw a spanner in the works of black male/non black female unions.
However, being the stubborn mule that she is, Cynthia G and her angry and bitter meddling cohorts refuse to accept that the SYSBM spirit is too strong for her muddying the waters witchcraft.
How many times have we said the following, SYSBM cannot be stopped and there is nothing Admiral Frost, his black female flunkies and their pro black males simps can do to turn the tide.
This is why I really have to laugh at cake face G and scratch my head as to exactly what results she expects to manifest with her endless campaigns railing against black men as interracial dating amongst free thinking brothers is only growing.
I guess with Cynthia G just as with black women in general it's simply another case of grabbing some popcorn and freshly squeezed juice, sitting down and watching another failed bread and circus monkey show derail itself and slam head first into the sand drag.
Siren G's energy would be much better spent concentrating on and looking after her baby instead of embarking upon fools errands trying her utmost to make black men look like a bad choice for non black women, YOUR SCHEME ISN'T WORKING WITCH:
https://www.instagram.com/whitegirl.blackguy.love/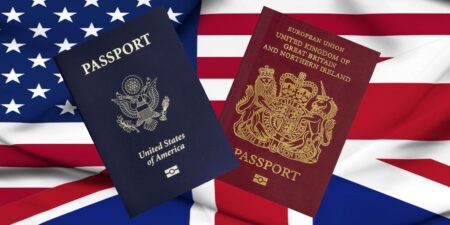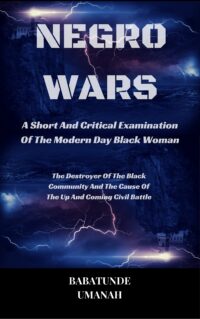 The Deprogramming And Decontamination Process Continues
Scheming Black Sirens Will Always Bring Calamity Upon Themselves
Most High Bless