Evidence:
This woman gave an estimation of around 80%(yet even she reckoned that figure was conservative), however I personally would raise that number to at least 96%.
As has been pointed out many times before, whenever extremely rare videos like this surface where a black female steps out and speaks the truth about black women and in particular their deep disdain and hatred towards black men, notice how the pro black simps as well as folks such as Dr Umar "Gerbilface" Johnson and the fake academic Aaron Fountain are nowhere to be found.
Wasn't it the fake academic who back in November 2020 produced a video attempting to make the claim that SYSBM made no sense as well as spitefully labelling us as a "fringe" group?
Yet, here we have a black woman who is expressing one of the main sentiments that many true SYSBM practitioners including myself have been preaching for the longest, namely how the overwhelming majority of black women in general despise black men and in particular have an ultra deep hatred for the heterosexual free thinking black man.
Of course, Aaron Fountain being the deceitful and disingenuous buzzard that he is will have nothing to say about the video above because of his self appointed mission to demonise any heterosexual black men who dare to speak out against the angry and bitter black sisterhood of failure and their open for all to see dysfunction.
This is exactly what we at the SYSBM Knights Roundtable are walking away and saving ourselves from, purposely avoiding getting involved with a group of females who positively hate our guts and who've only been too happy to volunteer their services to General Blizzard in their efforts to prevent productive black men from prospering and moving forward.
This right here is the reason why true SYSBM practitioners have no problems leaving the so called "black community" never to return, it's been so obvious to us that black women profoundly loath black men, however for the black male simp who regularly busts his royal blue nuts trying his utmost to impress these ungrateful harriets, the above won't sit well with him at all.
Again, in view of this revelation(which we already knew over here), how on earth are black men supposed to reconcile, negotiate and horse trade with literal enemy combatants, I'll wait?
This is why in 2021 the so called "keeping it real" position is dead on arrival, as a black man you'll struggle immensely to "keep it black" with a female who at the first opportunity that presents itself won't hesitate to slice your throat wide open.
This black woman above already having the inside scoop on how the scraggle daggle thinks is essentially telling black men who use sense and intelligence rather than emotion, to seek out sex, love and companionship with women OUTSIDE of black female society.
However, the unfortunate reality is most black men will continue to deal with these black female hellions no matter how much black women spit in their faces sadly because most black men don't value and respect themselves, most black women know this and have absolutely no problems taking full advantage of the average black male's low self esteem and low self confidence.
So, in light of black female hatred towards black men being confirmed by a black woman herself, what exactly is "fringe" about seeking out sex, love and companionship amongst women who don't have a vendetta against black men and who don't hate us to the core, I'll wait?
This is the problem with social media clout chasing, when you pick the wrong side and deliberately run with false narratives in order to demonise individuals who are rightfully exercising their freedom of choice, eventually you'll look like the jackass who caught their testicles in the picket fence.
SYSBM continues to move forward in leaps and bounds and neither coke sniffing grifters nor fake academics practicing slimy, uncouth yellow journalism can stop the momentum. #SYSBM
https://www.youtube.com/watch?v=n0b2VcURtCc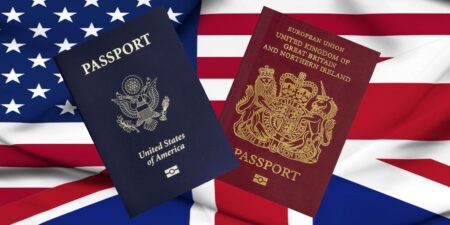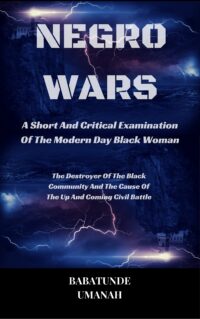 The Deprogramming And Decontamination Process Continues
Whether You Like It Or Not, The Truth Is The Truth
Most High Bless